<![if !vml]>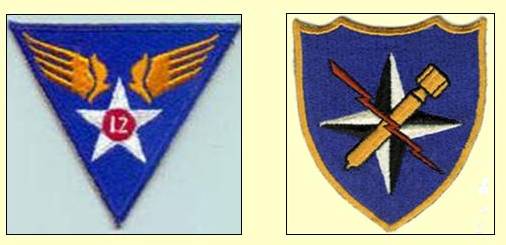 <![endif]>
12th AIR FORCE
57th BOMB WING
340th BOMB GROUP (M) 
MISSION DECEMBER 10, 1944
THE ENTIRE 310th, 319th , 321st , and 340th BOMB GROUPS WERE SENT TO BOMB
RR BRIDGES in BRENNER PASS at CALLIANO, OSSENIGA, ROVERETTO, and DOLCE.
Mission # 645 Three bridges and a long fill on the Brenner Pass Railroad were today's targets. Two boxes of planes from the 487th Sqdn. attacked the Calliano Railraod Bridge #3 at A-746089. The first bombed just north of the bridge and the second south of it, both probably cratering the track. At Calliano RR Bridge #2 at A-744087, the 487th box bombed across the tracks 500 yards south of the bridge and the 486th box hit the bridge and its north approach.  Four aircraft were lost. Two from the 310th BG. Theses were the "Donna Marie" and "El Lobo III".  One lost from the 319th BG. B-25 #43-36216, the pilot was Lt.Herbert Herman. The aircraft was lost between Lake Garda and Lake Iseo, North East Italy. The aircraft was shot down by Me 109s of the 2nd F.G of Italian Republican Air Force (Fascist Air Force allied to Luftwaffe). The first to attack the ship was Capt. Bellagambi, an Italian ace.  One lost from the 321st BG. B-25J #43-27895.  Credit  Giuseppe Versolato see his account!
<![if !vml]>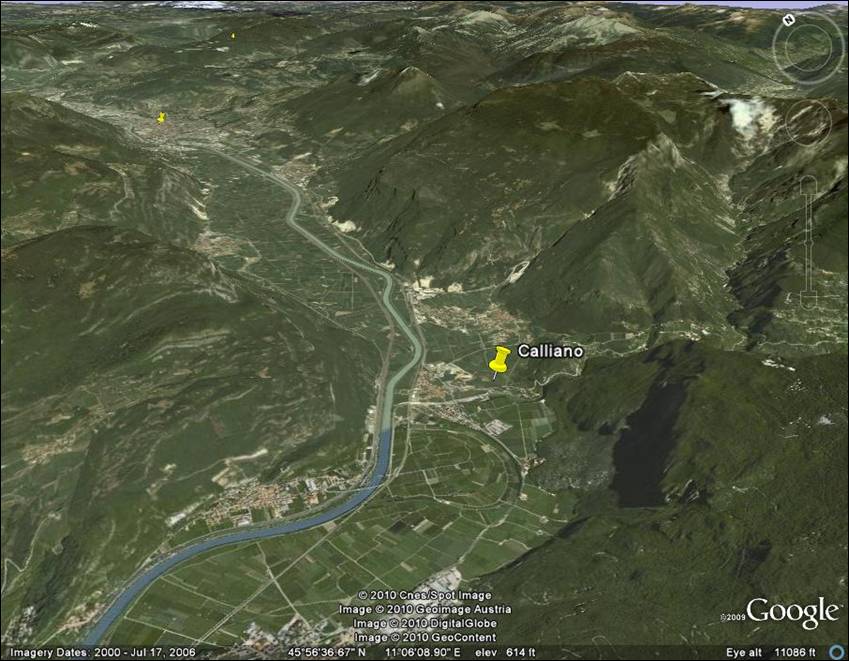 <![endif]>
 Calliano, Italy   today
B-25s Flying Brenner Pass- Google Earth Video Animation!!!
57th Bomb Wing History "Battle of Brenner Pass"   (53 mb-right mouse button save-as file) A must read 114 page booklet with great photos describing the history and strategy of the 57th Bomb Wing and 340th Bomb Group from July 1944 to May 1945 (Operations Strangle and Bingo).  The Germans could repair track in a day and bridges in about one week!  (Credit to Herman Voss and Dan Setzer)
Adolf Hitler and Benito Mussolini at the Brenner Pass 1940  YouTube
<![if !vml]>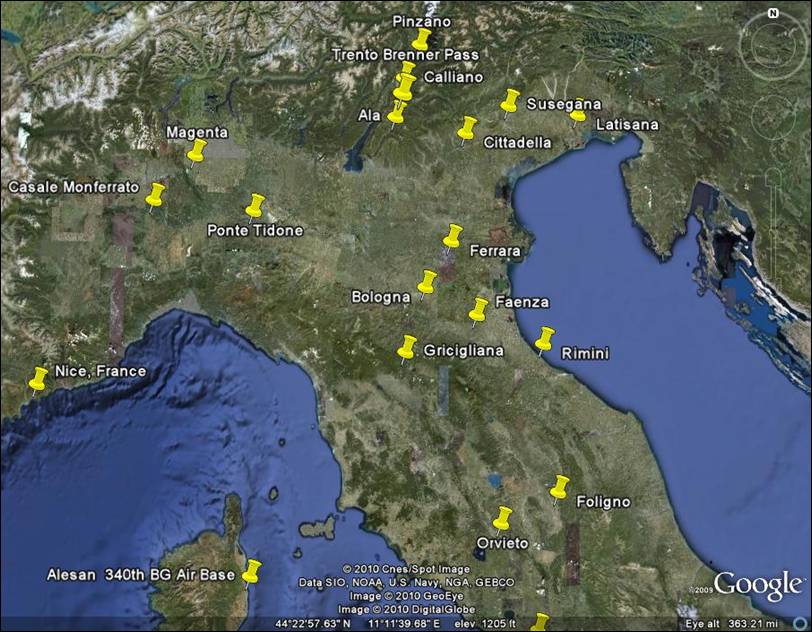 <![endif]>
<![if !vml]>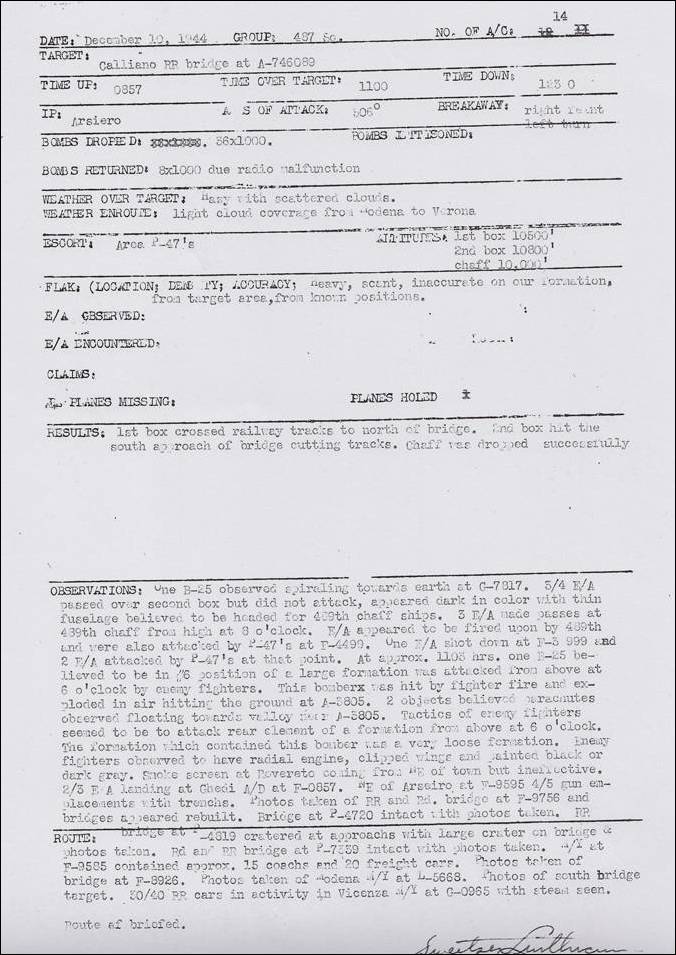 <![endif]>
<![if !vml]>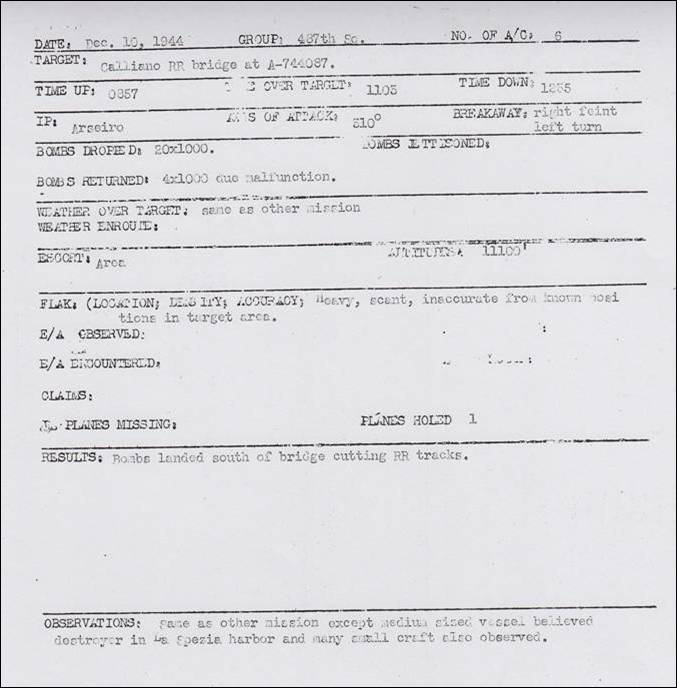 <![endif]>
<![if !vml]>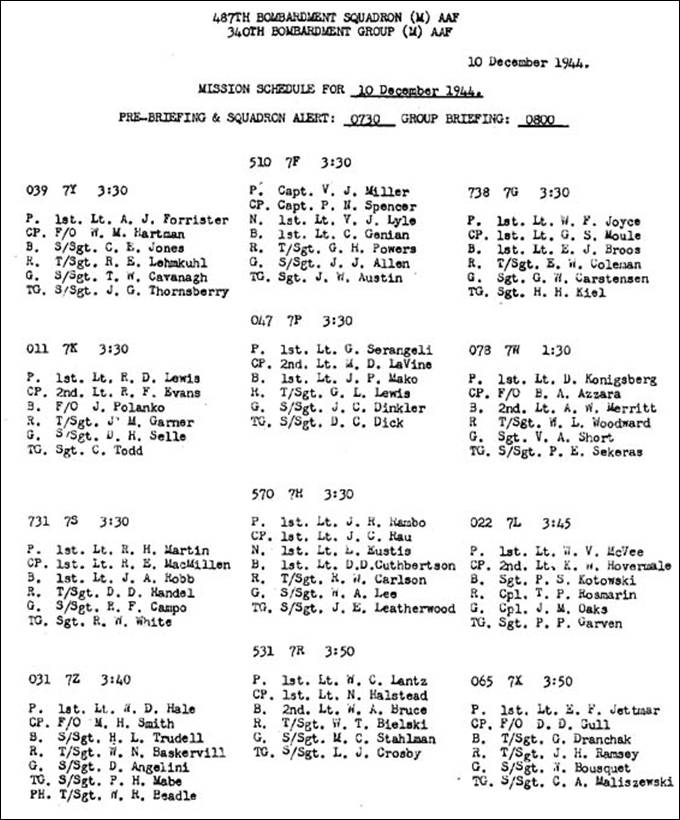 <![endif]>
My father Capt. Charles M. Cook was piloting B-25 7E "Watch Copier" leading the third box from the 487th Squadron
<![if !vml]>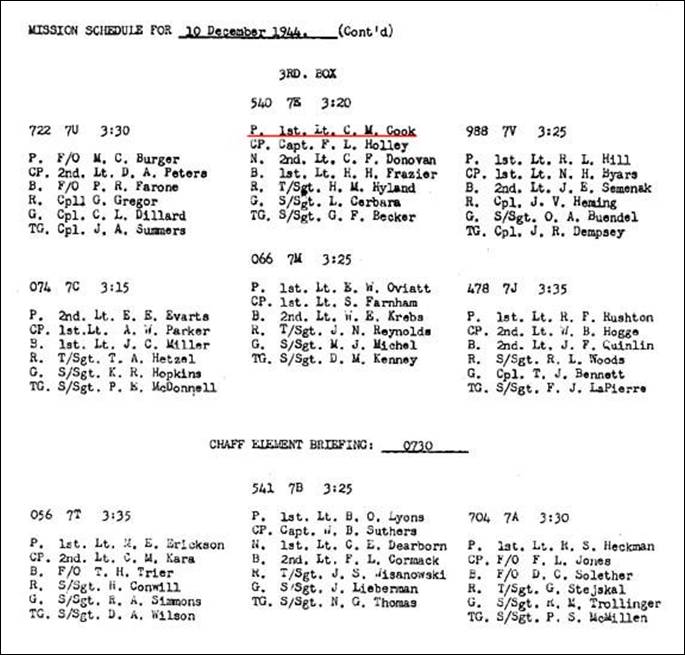 <![endif]>
<![if !vml]>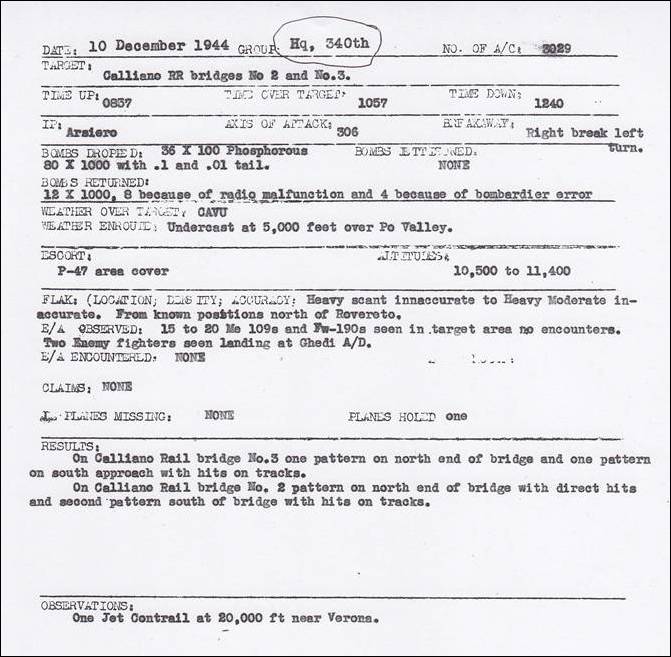 <![endif]>
<![if !vml]>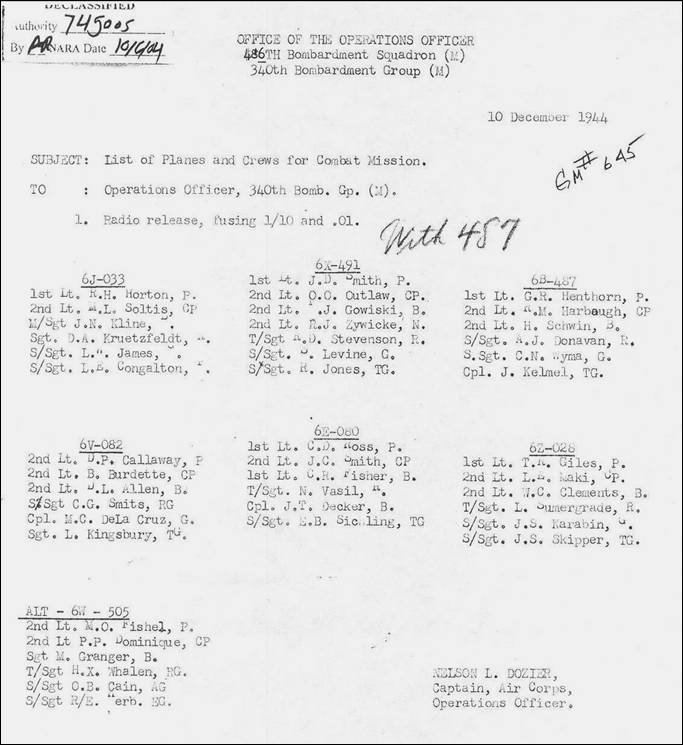 <![endif]>
<![if !vml]>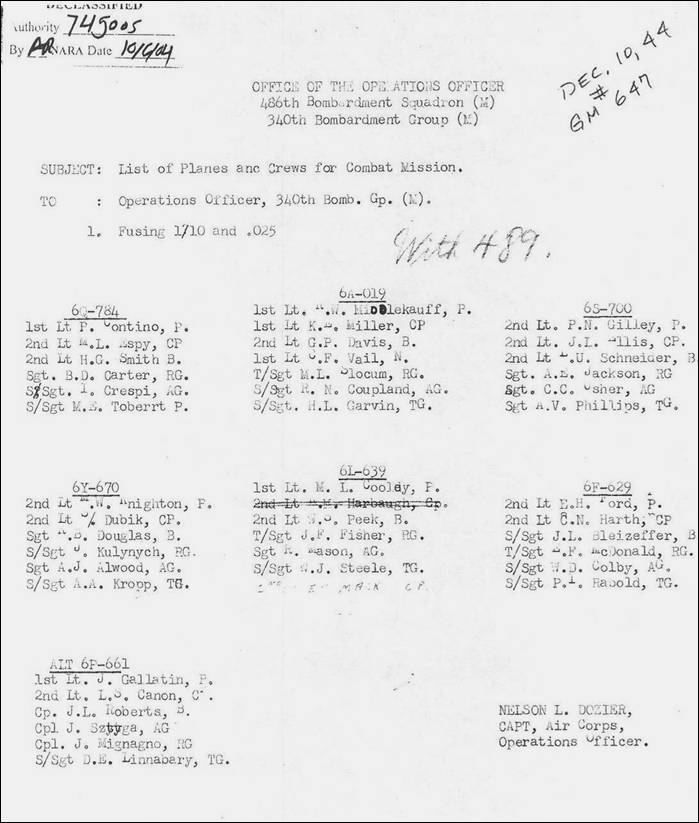 <![endif]>
486th BS Mission sheet credit:  Herman Voss