<![if !vml]>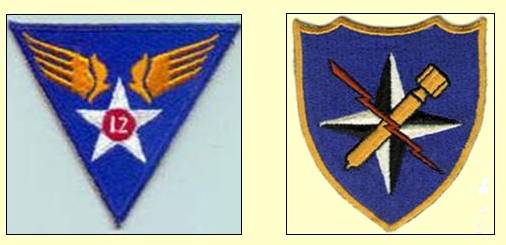 <![endif]>
12th AIR FORCE
57th BOMB WING
340th BOMB GROUP (M) 
MISSION DECEMBER 31, 1944
487th and 489th Squadrons  December 31, 1944 
<![if !vml]>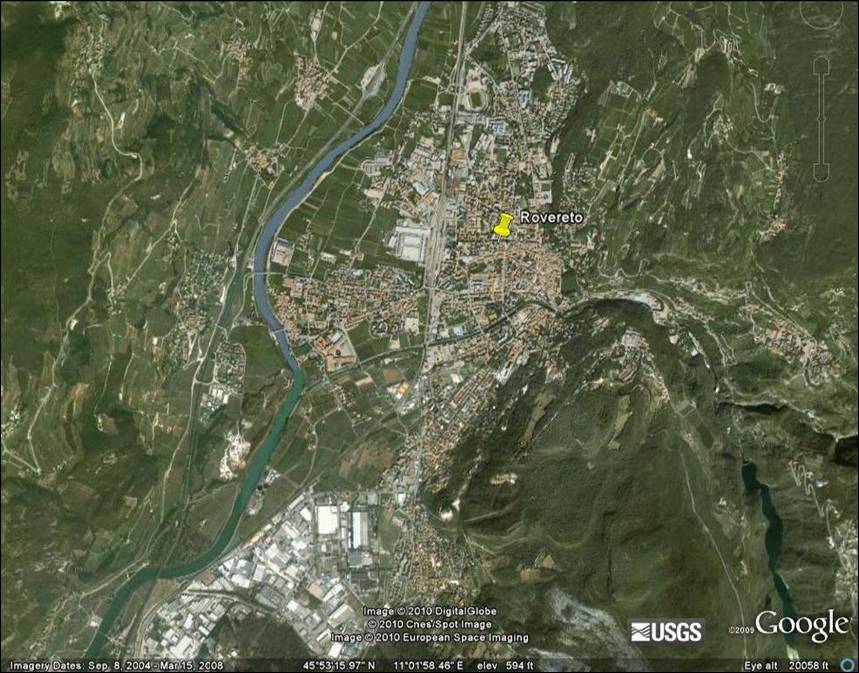 <![endif]>
Rovereto, Italy   today
<![if !vml]>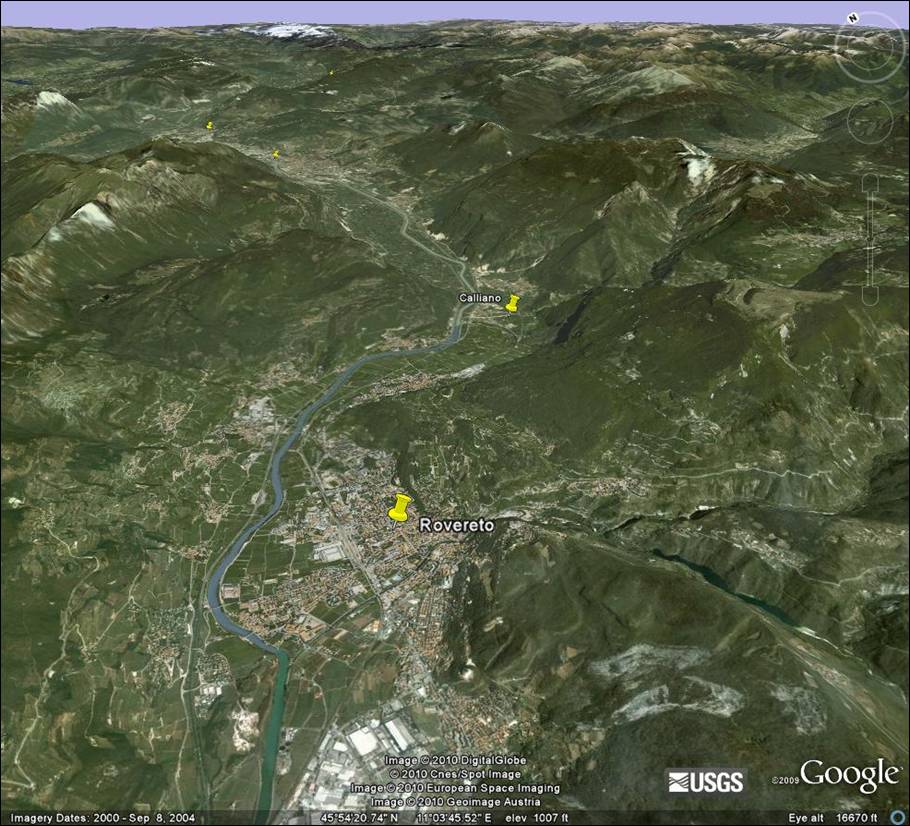 <![endif]>
B-25s Flying Brenner Pass- Google Earth Video Animation!!!
57th Bomb Wing History "Battle of Brenner Pass"   (53 mb-right mouse button save-as file) A must read 114 page booklet with great photos describing the history and strategy of the 57th Bomb Wing and 340th Bomb Group from July 1944 to May 1945 (Operations Strangle and Bingo).  The Germans could repair track in a day and bridges in about one week!  (Credit to Herman Voss and Dan Setzer)
Adolf Hitler and Benito Mussolini at the Brenner Pass 1940  YouTube
<![if !vml]>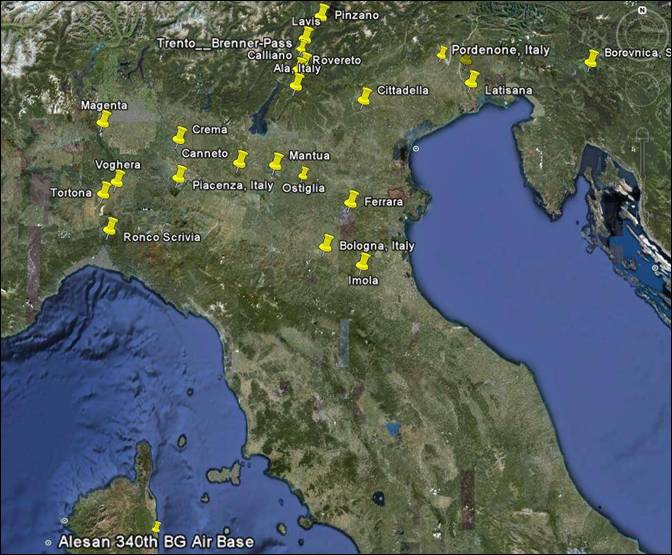 <![endif]>
<![if !vml]>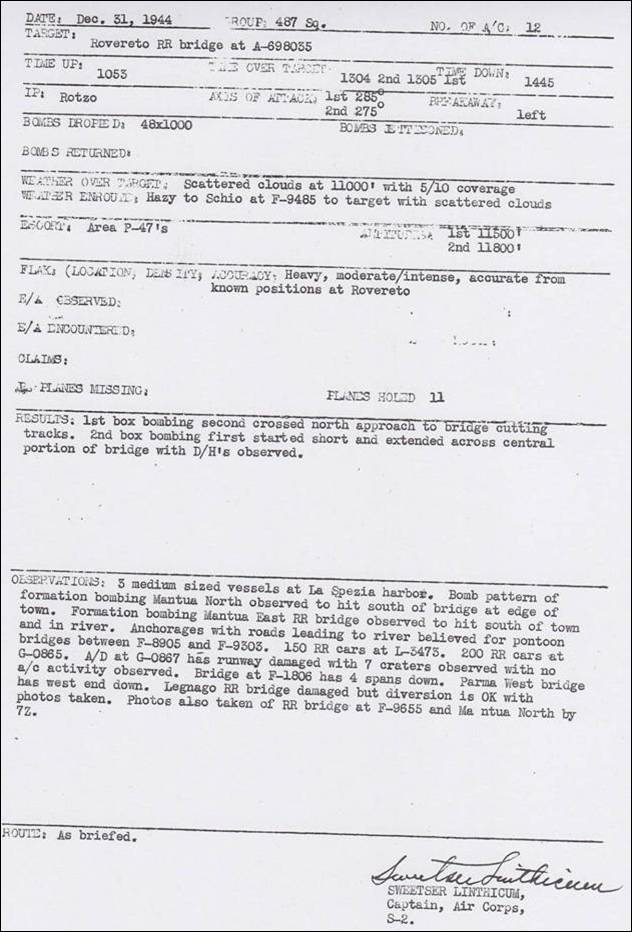 <![endif]>
<![if !vml]>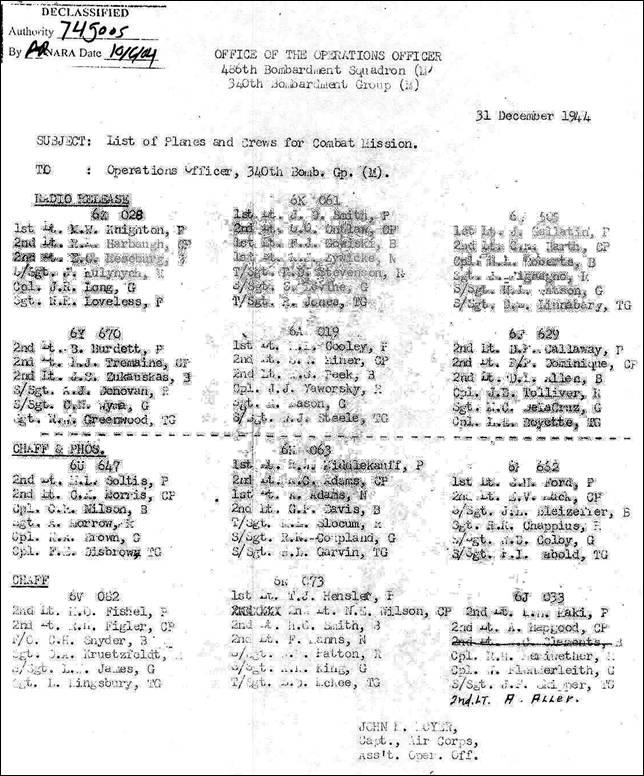 <![endif]>
486th BS Mission sheet credit:  Herman Voss
Jan 31, 1945 
486th
Again a mission to Rovereto in the Brenner Pass. Unfortunately, two men were struck by flak - Lt. Eddy and Sgt. Kingsbury - We are very unhappy to report such bad news but we wish them the best possible recovery. Bombs were dropped directly across the R.R. bridge and the squadron made 100%. Lt. Harbough had his hydraulics shot up and had to land tail dragging. He used excellent judgement when he saw he could not stop at the end of the runway by revving up his right engine to spin completely about, thus averting an accident off the end of the field.
487th
Twelve bombers of the 487th Squadron took off at hours this A.M. to again bomb the Rovereto railroad bridge in Northern Italy.
Anti-aircraft fire was heavy, moderate to intense and accurate holing three of the participating aircraft.  7M returned with a hole as large as a human head so close to the radio compartment that Sgt. Rigdon missed it by fractions rather than inches. He was only slightly injured by fragments, however.  
Text credit:  Dan Setzer