<![if !vml]>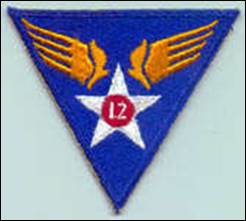 <![endif]>  <![if !vml]>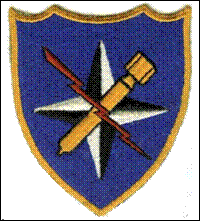 <![endif]>  
12th AIR FORCE
57th BOMB WING
340th BOMB GROUP (M) 
MISSION APRIL 6, 1944
<![if !vml]>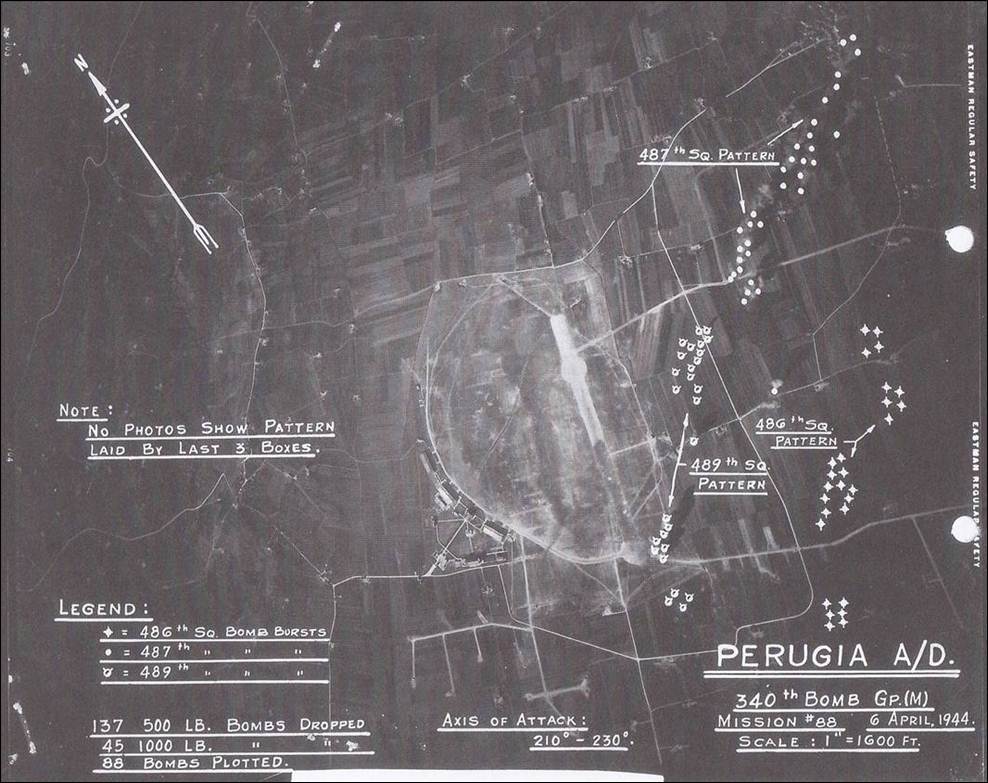 <![endif]>
486th, 487th, and 489th Squadrons of the 340th Bomb Group on April 6, 1944
Perugia, Italy today
<![if !vml]>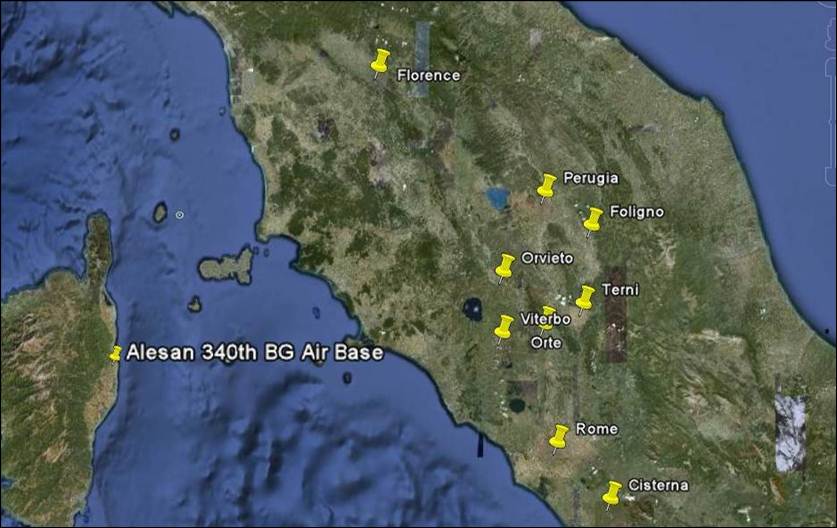 <![endif]>
487th BS Report:  An early mission had been scheduled and combat crew members had early chow, but at 10:00 A.M. the raid was postponed until afternoon. Takeoff was at 14:25 when ten B-25/s of the 487th left the runway to attack Perugia A/D. The formation was over the target at 17:17 hours dropping their entire bomb load of 80x500's in a pattern which started short of the Airdrome extending to the edge of the airfield. It is believed that only two or three bombs may have hit in the eastern dispersal area of the drome. All ships were holed by an intense, accurate concentration of anti-aircraft fire.

7K was hit over the target and only two 'chutes were observed coming out of the ship before it exploded upon contact with the ground. 2nd Lts. B.B. Barker, R.B. Hicks, S/Sgt. A.H. Vervacke and Sgts. S. Tulin, J.T. Raschetz and D.H. Pinkerton were crew members of the ill fated bomber.

7T was also crippled by ack-ack over the target and was last seen aflame as it spiraled earthward. Four 'chutes left the plane which most probably added four more men to the P of W list. 2nd Lts. G.U. Ashmore, H.E. Finney, G.J. Simpson; Sgts. J.W. Ikner, J.S. Klein and Cpl. B.A. Burton were crew members aboard 7T.
(Report credit Dan Setzer)
<![if !vml]>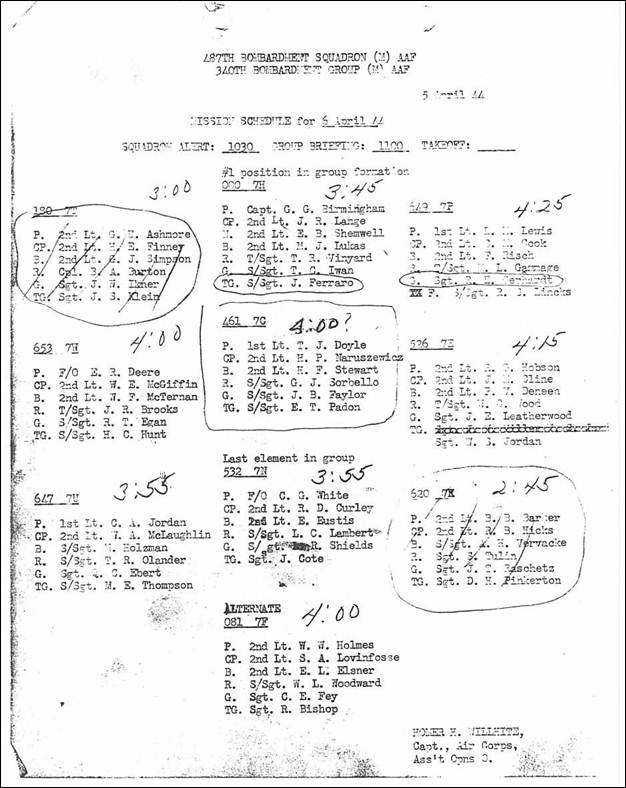 <![endif]>
(Report credit Harry George Jr.)