<![if !vml]>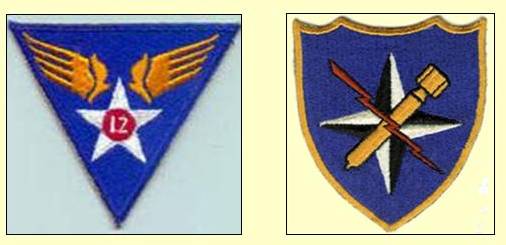 <![endif]>
12th AIR FORCE
57th BOMB WING
340th BOMB GROUP (M) 
MISSION FEBRUARY 22, 1945
<![if !vml]>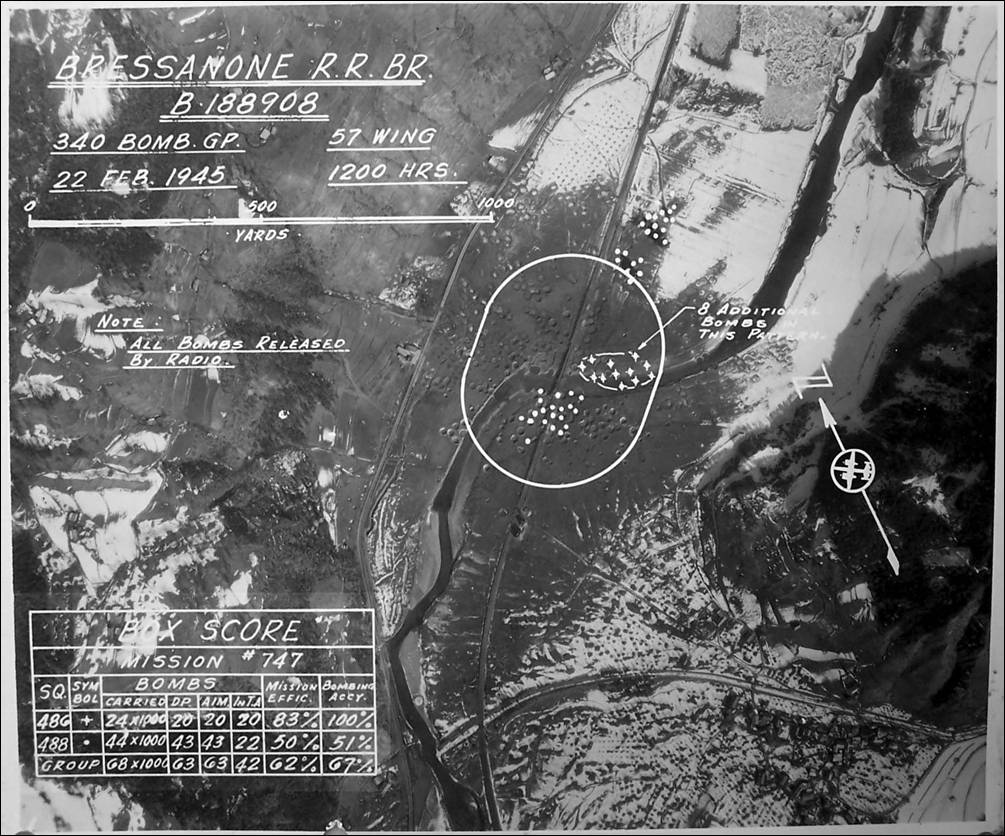 <![endif]>
486th, 487th ,and 488th  Squadron  February 22, 1945 
Photo Credit:  Herman Voss
<![if !vml]>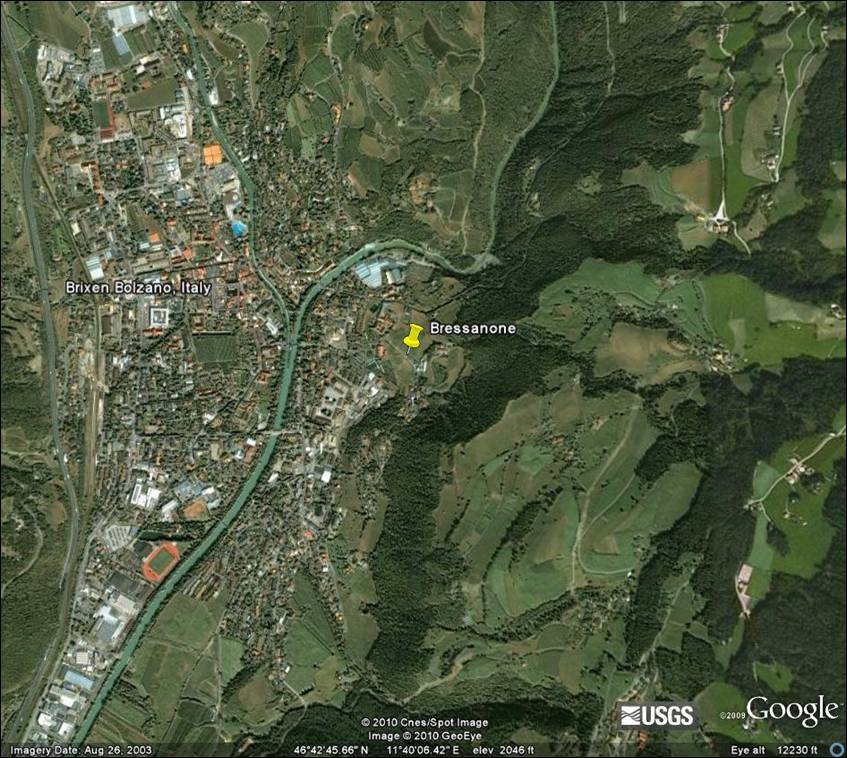 <![endif]>
Bressanone, Italy   today
<![if !vml]>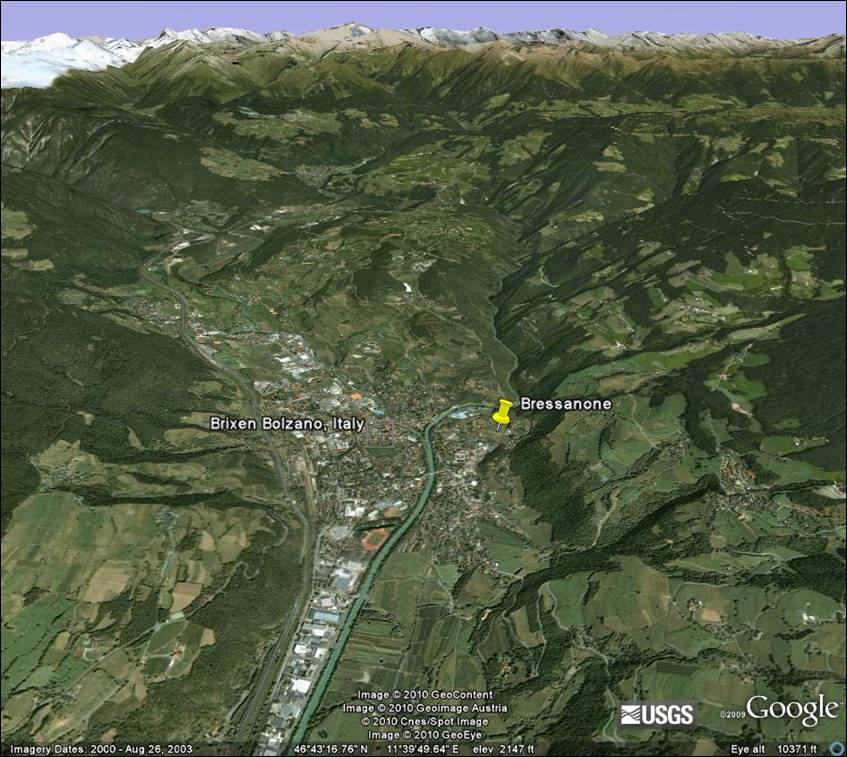 <![endif]>
B-25s Flying Brenner Pass- Google Earth Video Animation!!!
57th Bomb Wing History "Battle of Brenner Pass"   (53 mb-right mouse button save-as file) A must read 114 page booklet with great photos describing the history and strategy of the 57th Bomb Wing and 340th Bomb Group from July 1944 to May 1945 (Operations Strangle and Bingo).  The Germans could repair track in a day and bridges in about one week!  (Credit to Herman Voss and Dan Setzer)
Adolf Hitler and Benito Mussolini at the Brenner Pass 1940  YouTube
<![if !vml]>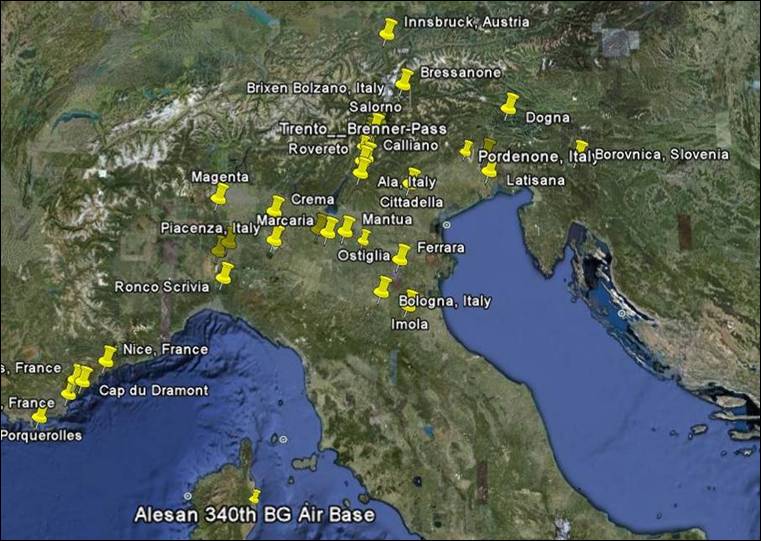 <![endif]>
<![if !vml]>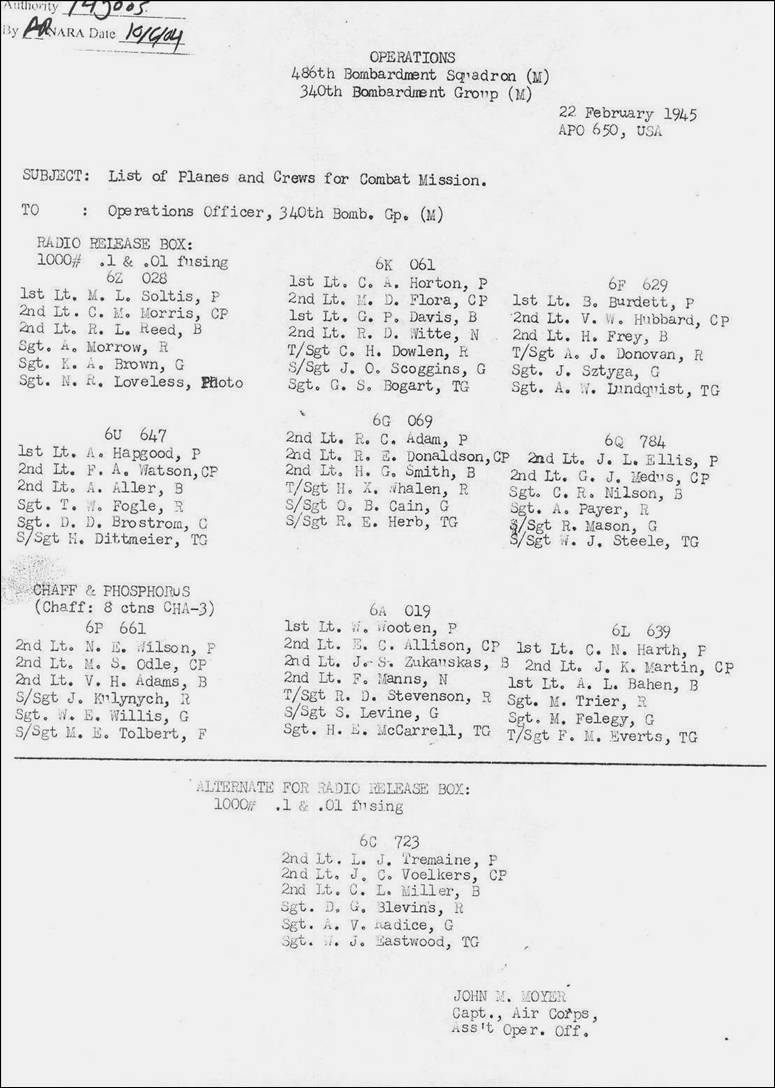 <![endif]>
486th BS Mission sheet credit:  Herman Voss
Feb 22, 1945  486th
The extreme northern end of the Brenner Pass was the target of today's successful mission. Lt. Wilson and crew were struck by flak and the dropping of the indicated oil pressure was the first prompting toward a bail out. Starting down the valley toward Switzerland in anticipation of leaving the ship, it was observed the motor was weak but serviceable, so they brought the good old B-25 home with Lt. Adams who was injured in the nose compartment. We wish him a speedy recuperation.
Text Credit:  Dan Setzer and 57th Bomb Wing website