<![if !vml]>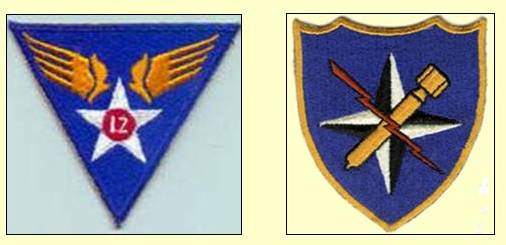 <![endif]>
12th AIR FORCE
57th BOMB WING
340th BOMB GROUP (M) 
MISSION FEBRUARY 4, 1945
486th, 487th , 488th, Squadrons  February 4, 1945
Lavis, Italy   today
<![if !vml]>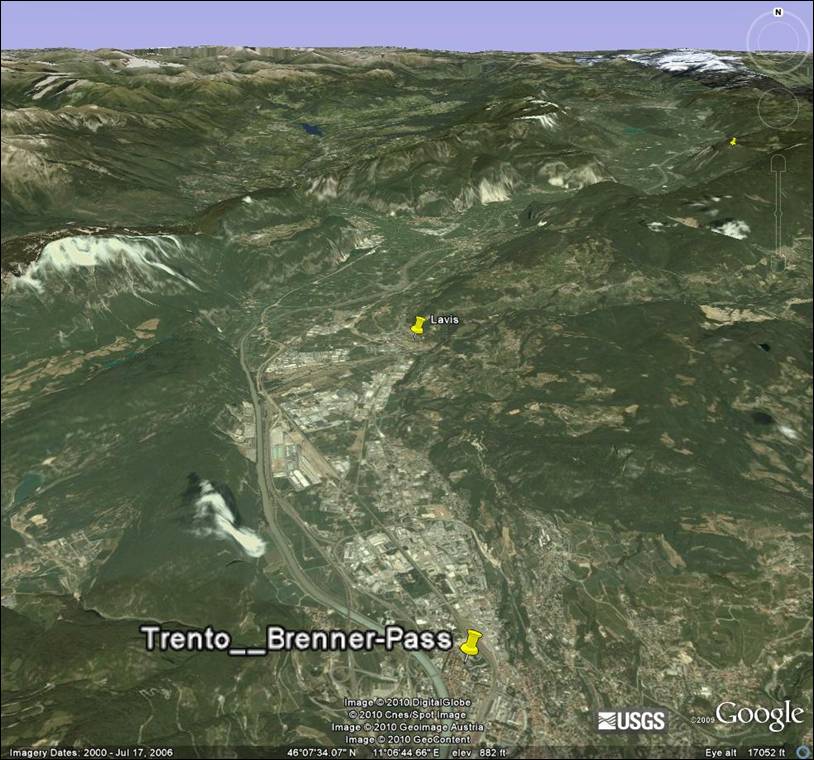 <![endif]>
 Lavis, Italy   today
B-25s Flying Brenner Pass- Google Earth Video Animation!!!
57th Bomb Wing History "Battle of Brenner Pass"   (53 mb-right mouse button save-as file) A must read 114 page booklet with great photos describing the history and strategy of the 57th Bomb Wing and 340th Bomb Group from July 1944 to May 1945 (Operations Strangle and Bingo).  The Germans could repair track in a day and bridges in about one week!  (Credit to Herman Voss and Dan Setzer)
Adolf Hitler and Benito Mussolini at the Brenner Pass 1940  YouTube
<![if !vml]>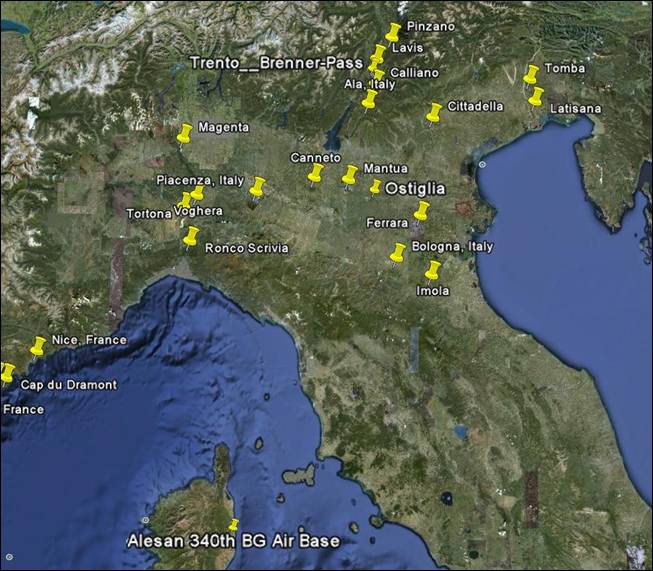 <![endif]>
<![if !vml]>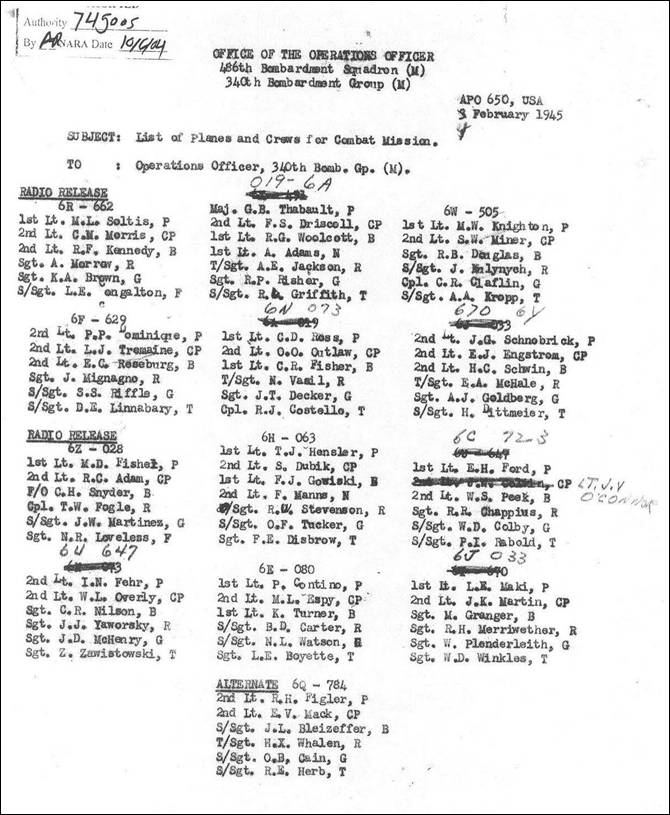 <![endif]>
486th BS Mission sheet credit:  Herman Voss
Feb 4, 1944 
486th
Four planes of the eighteen ship formation sent out this morning to bomb Lavis Diversion were holed by intense flak encountered over the target. Lts. Cormack and Olson were slightly wounded while on the bomb run.
Text Credit:  Dan Setzer and 57th Bomb Wing website