<![if !vml]>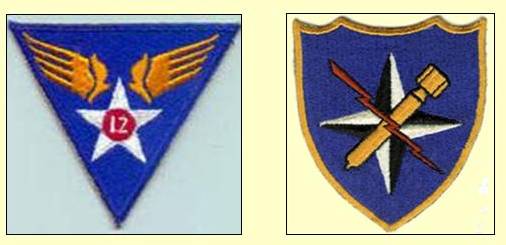 <![endif]>
12th AIR FORCE
57th BOMB WING
340th BOMB GROUP (M) 
MISSION MARCH 20, 1945
<![if !vml]>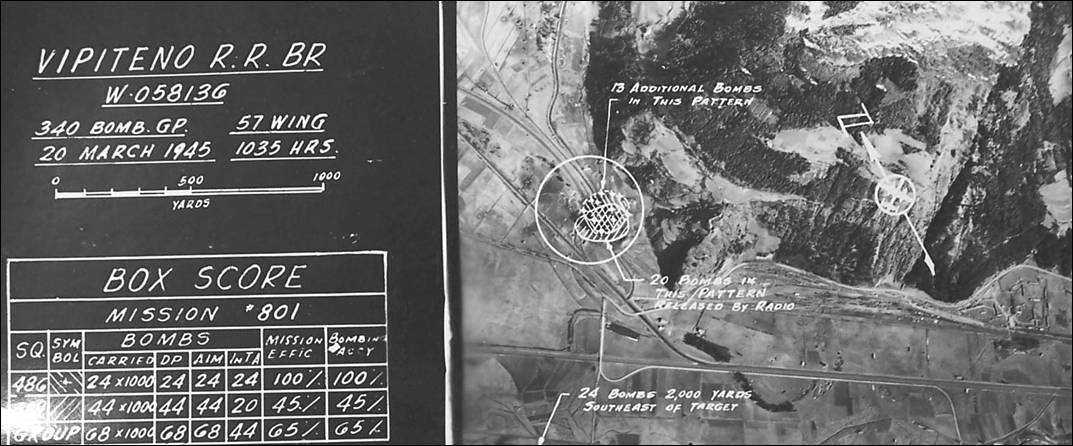 <![endif]>
Simultaneous Missions 486th, 487th, 488th and 489th Squadrons  March 20, 1945   
Photo Credit:  Herman Voss
<![if !vml]>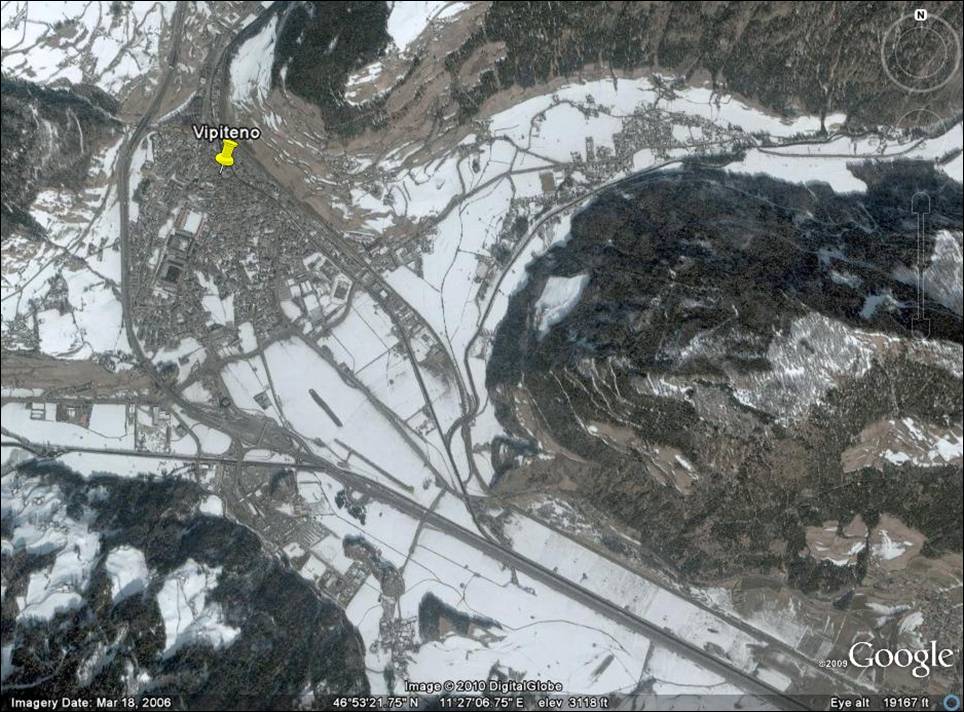 <![endif]>
Vipiteno (Brenner Pass), Italy  today
<![if !vml]>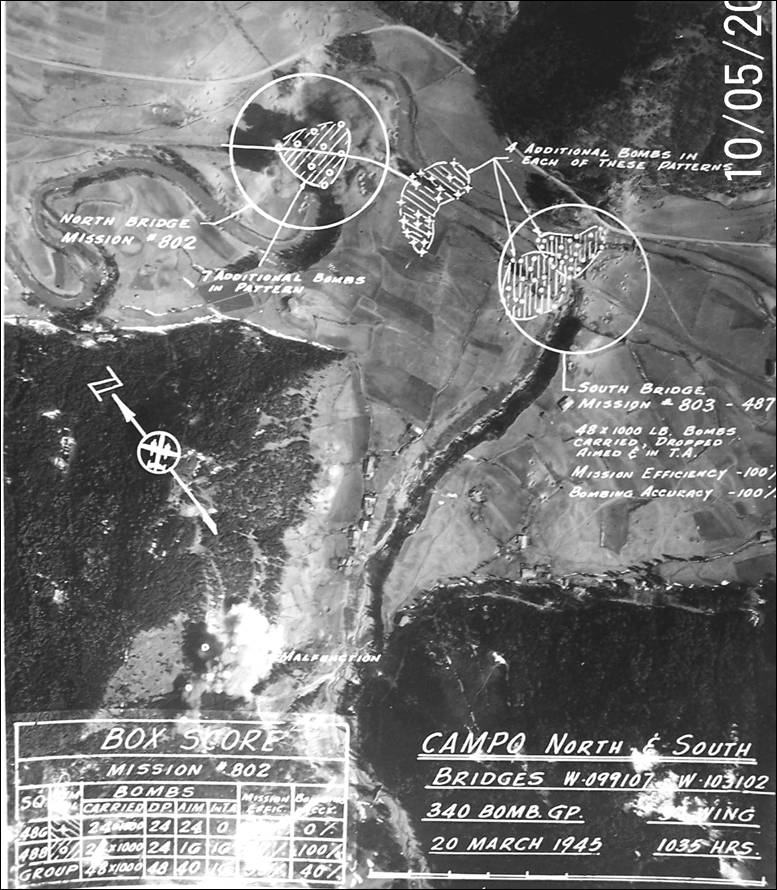 <![endif]>
Simultaneous Missions 486th, 487th, 488th and 489th Squadrons  March 20, 1945
Photo Credit:  Herman Voss
<![if !vml]>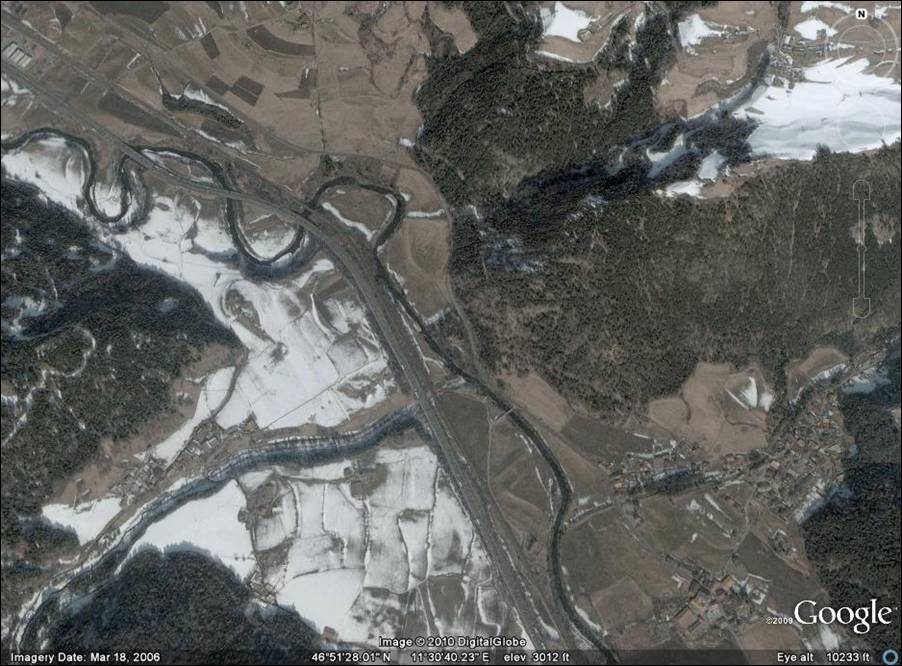 <![endif]>
Campo (Brenner Pass), Italy  today
<![if !vml]>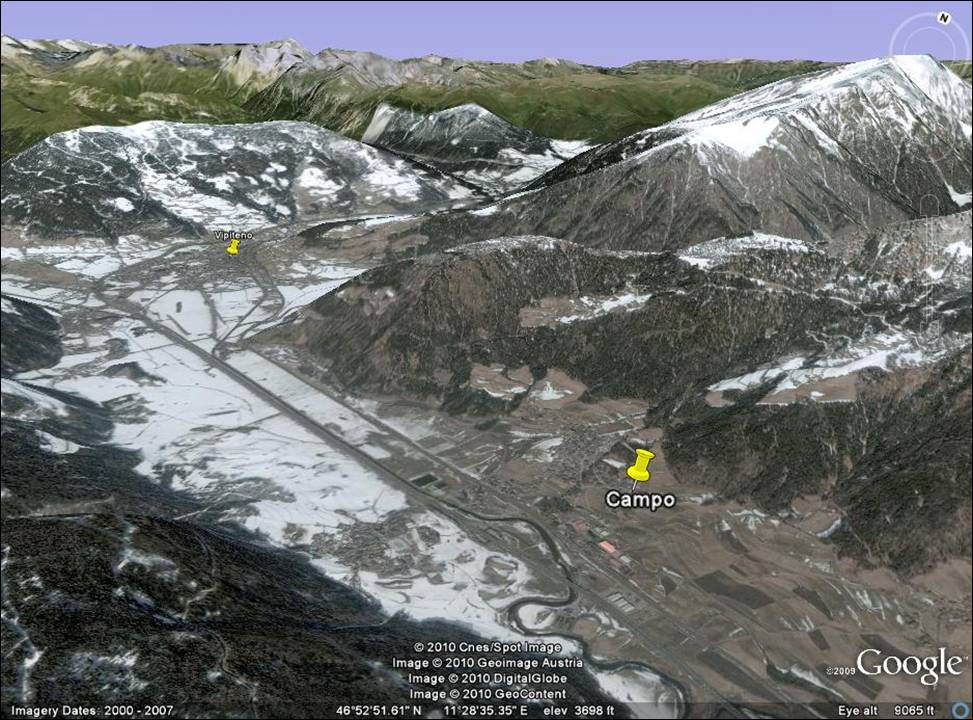 <![endif]>
<![if !vml]>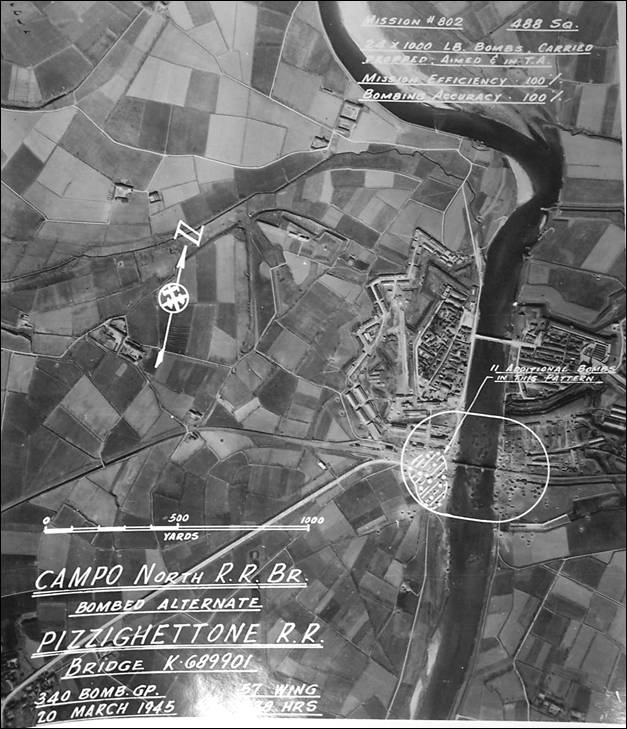 <![endif]>
Simultaneous Missions 486th, 487th, 488th and 489th Squadrons  March 20, 1945
Photo Credit:  Herman Voss
<![if !vml]>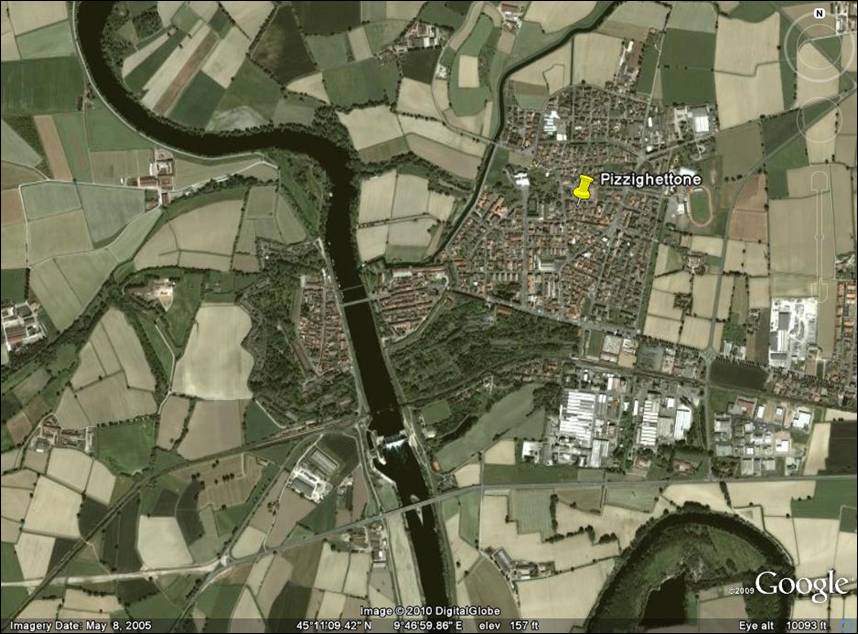 <![endif]>
Pizzighettone, Italy  today
<![if !vml]>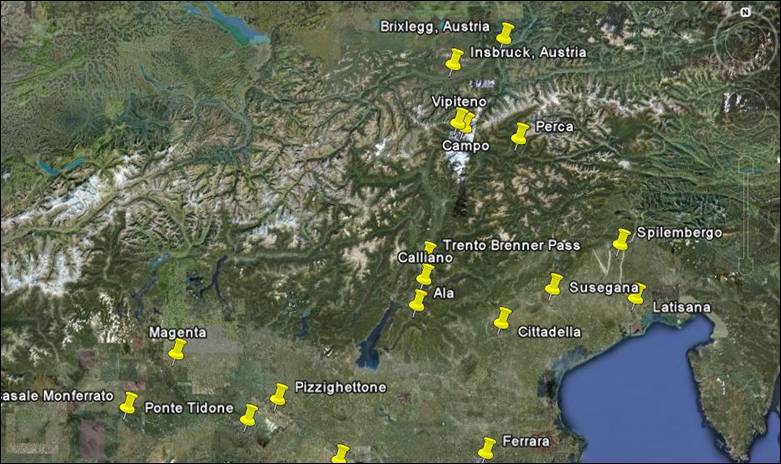 <![endif]>
<![if !vml]>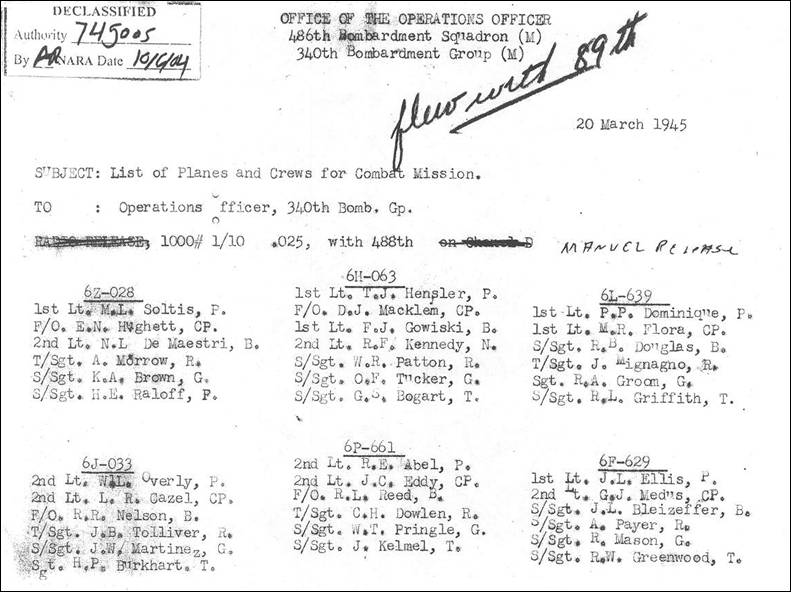 <![endif]>
486th BS Mission sheet credit:  Herman Voss
Mar 20, 1945
486th The Squadron suffered a major loss today [On the Campo Mission] when 6B failed to return. The crew of six were some of the best liked men in the outfit. They were:
Lt. Mack, Pilot
Lt. Caniglio, Co-Pilot
S/Sgt. Granger, Bombardier
Sgt. Leonneke, Radio-Gunner
Sgt. Racette, Turret Gunner
S/Sgt. Zawistowski, Tail Gunner
488th Losses in Action:

1st Lt. John P. Wilkinson
2nd Lt. Robert J. Brown
S/Sgt. Blaine G. Thompson
S/Sgt. Paul M. Zick
S/Sgt. James H. Cardwell
S/Sgt. Richard Miller

2nd Lt. James E. Jacobs
2nd Lt. Hardy D. Narron
1st Lt. George W. Hammond, Jr.
S/Sgt. Jack B. Willingham
S/Sgt. Medard R. Tafoya
S/Sgt. Melvin E. Kelly

489th  Misfortune struck the Group again. An unofficial total of five aircraft are missing in action, with at least two crews going down over the target area, a rail bridge on the Brenner Pass Line. As the war draws closer to an end, the Germans are fighting more fiercely than ever. And our Group losses are on the upgrade.
Text Credit:  Dan Setzer and 57th Bomb Wing website