DEDICATED TO 97th BG 414th BS
B-17 PILOT
CAPT. TRUMAN W. CUMMINGS
<![if !vml]>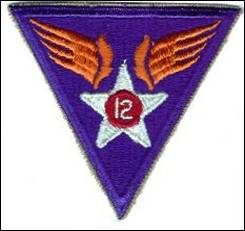 <![endif]>   <![if !vml]>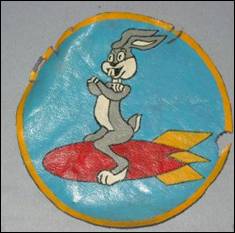 <![endif]>  <![if !vml]>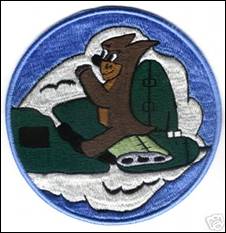 <![endif]>
           12th AF                          97th BG                       414th BS
Material submitted by his daughter
Jennifer Cummings [jcummings247@aol.com]
Site edited and maintained by Doug Cook
Contacts from 97th BG and 414th Squadron Welcome!
Last Update September 15, 2011
<![if !vml]>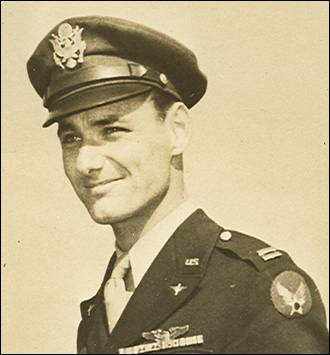 <![endif]>  <![if !vml]>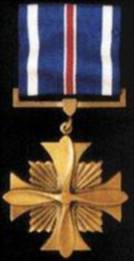 <![endif]>
97th Bomb Group Stations During Capt. Cumming's Service
Chateaudun-du-Rhumel, Algeria, c. 8 Feb 1943
Pont-du-Fahs, Tunisia, c. 1 Aug 1943
<![if !supportLineBreakNewLine]>
<![endif]>
<![if !vml]>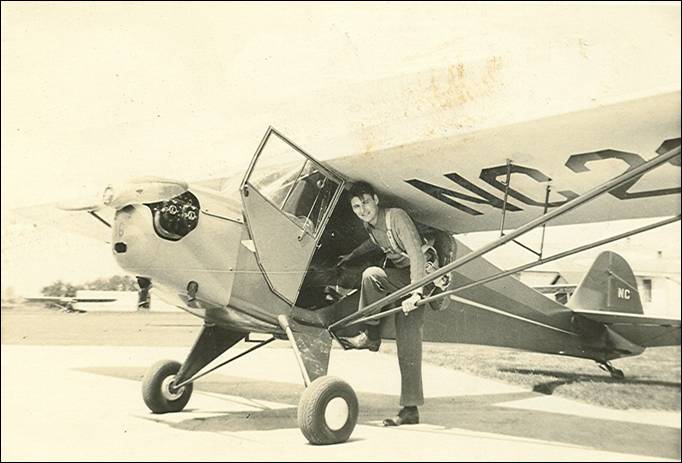 <![endif]>
Truman Cummings (about 25 years old) in early training days 
<![if !vml]>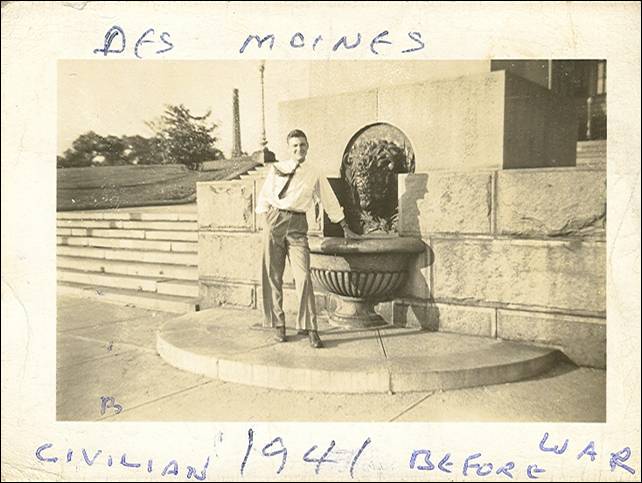 <![endif]>
Cummings before the war
<![if !vml]>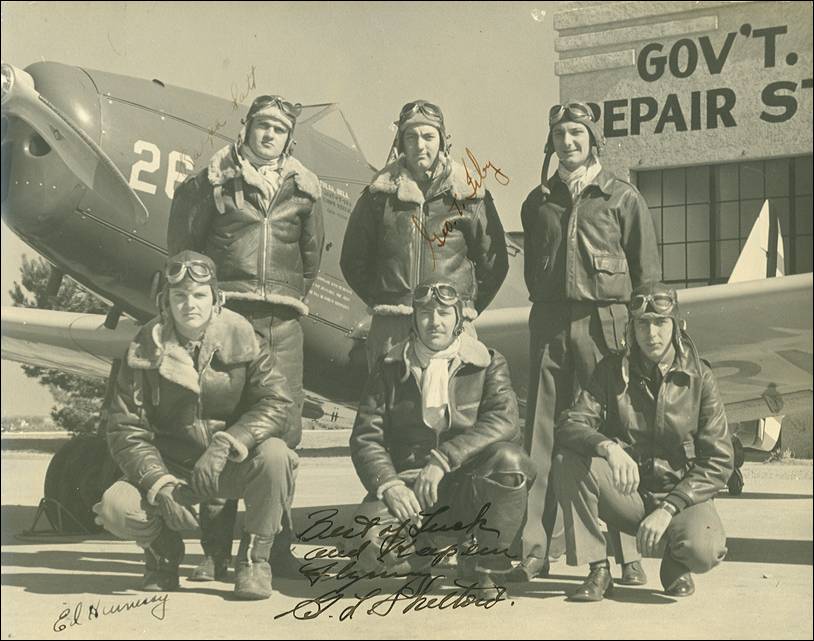 <![endif]>
Flight School  1942:
Back: Ralph Salt, George T. Liby, Truman Cummings
Front: Ed Hennessy, G.L. Shelton, unknown
<![if !vml]>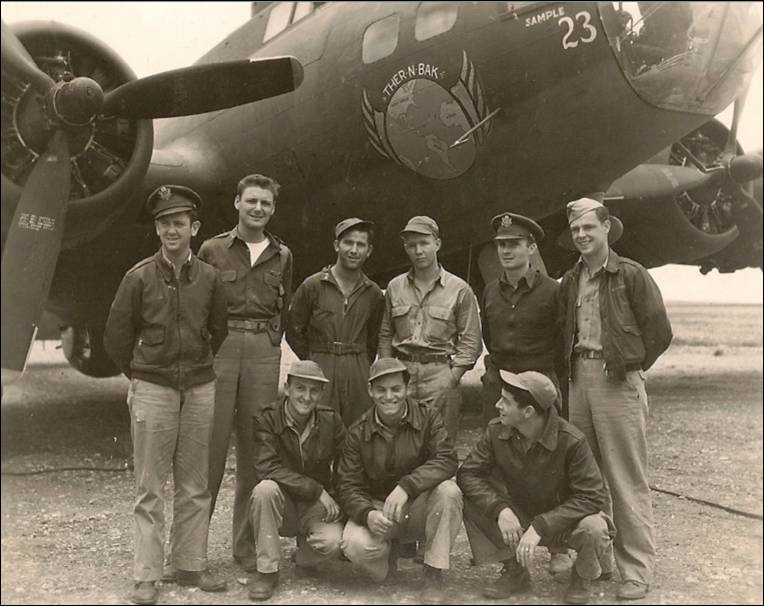 <![endif]>
The photo  Jennifer Cummings stared at as a kid wondering who all these other men were and what were their stories.
B-17 #223   'THER-N-BAK'  414th BS 
L-R crew: James V. Wiseman (Co-Pilot ), Capt. Truman W. Cummings (Pilot), Pope (Waist Gunner), Ray Womack (Top Turret/Flight Engineer), Merlin J. Shields (Navigator), Albert L. Sample (Bombardier), bottom row, L-R, Spaulding (radio Op), Jones (Ball Turret) and Madden (Tail Gunner).
<![if !vml]>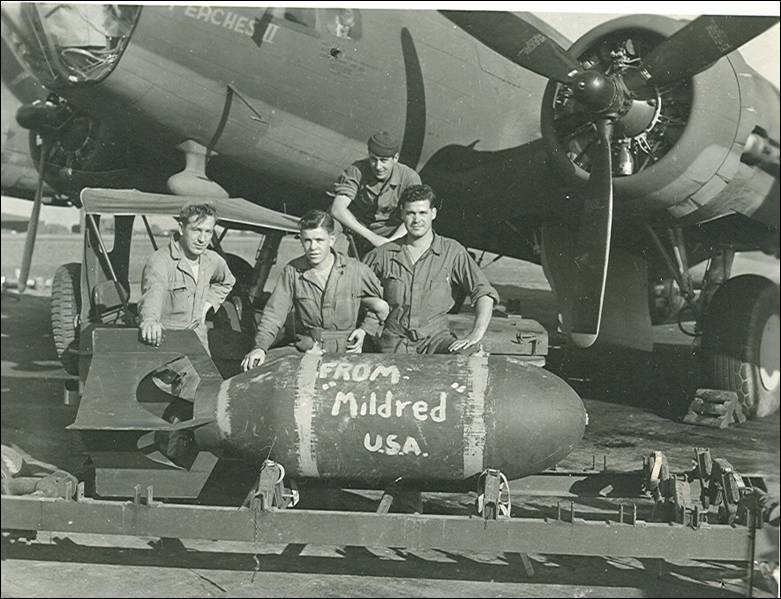 <![endif]>
414th BS  B-17 'Peaches II'  photo from Cumming's album
<![if !vml]>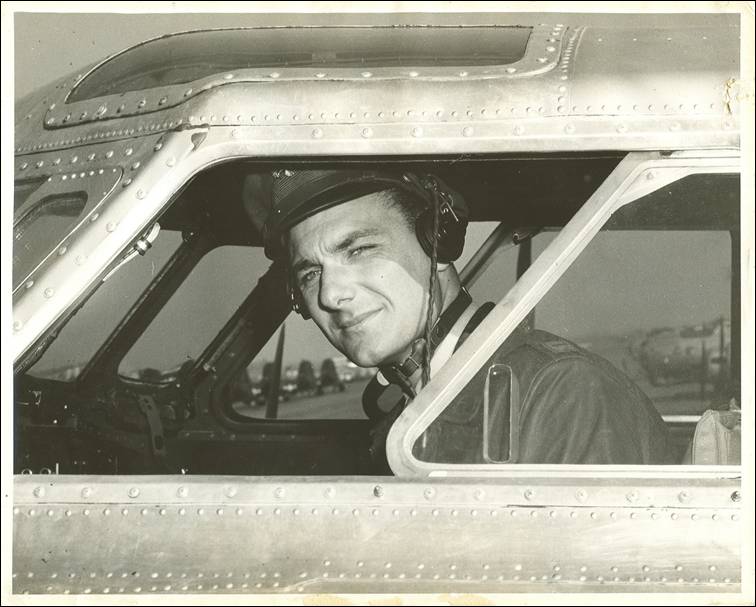 <![endif]>
Truman Cummings cockpit window
<![if !vml]>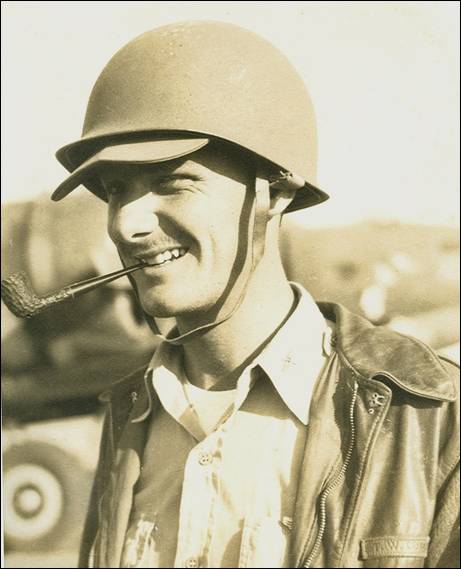 <![endif]>
Truman Cummings with cap and helmet.  That bomber jacket hung in the closet for years – now long gone.
<![if !vml]>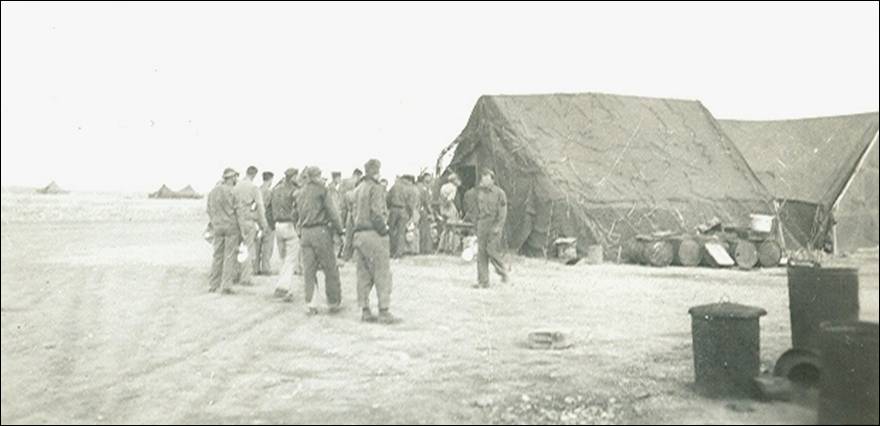 <![endif]>
Mess tent in the desert
<![if !vml]>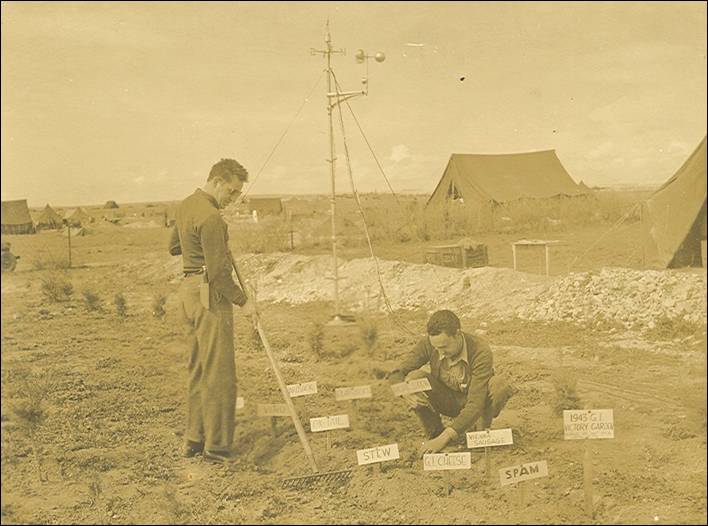 <![endif]>
GI Victory Garden in Tunisia – notice the plant markers for Spam, Stew, Vino, etc.
<![if !vml]>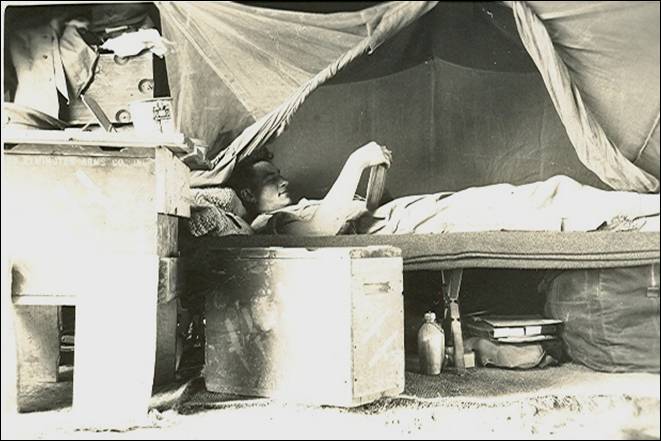 <![endif]>
Soldier unknown, resting and reading between missions.
<![if !vml]>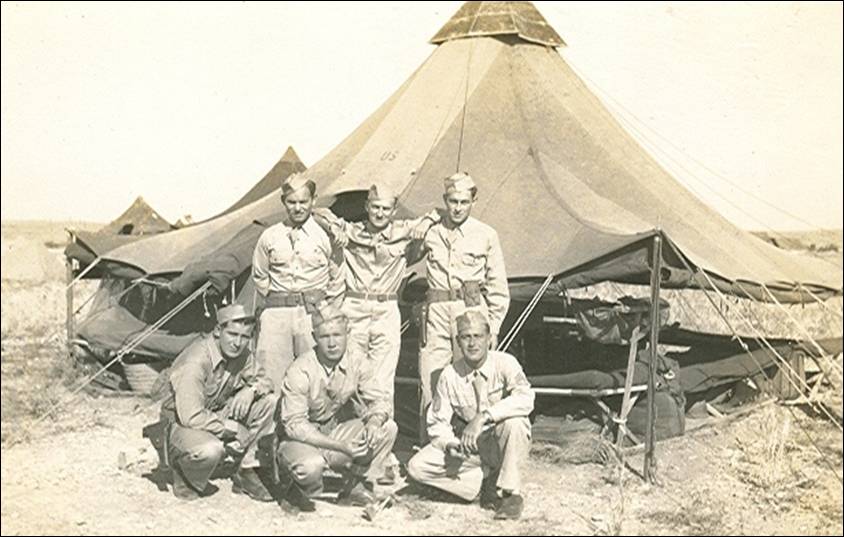 <![endif]>
Crew from Ther-N-Bak in  front of tent.
Back: Jones, Spaulding, unknown. Front: Pope, Womack, unknown.
<![if !vml]>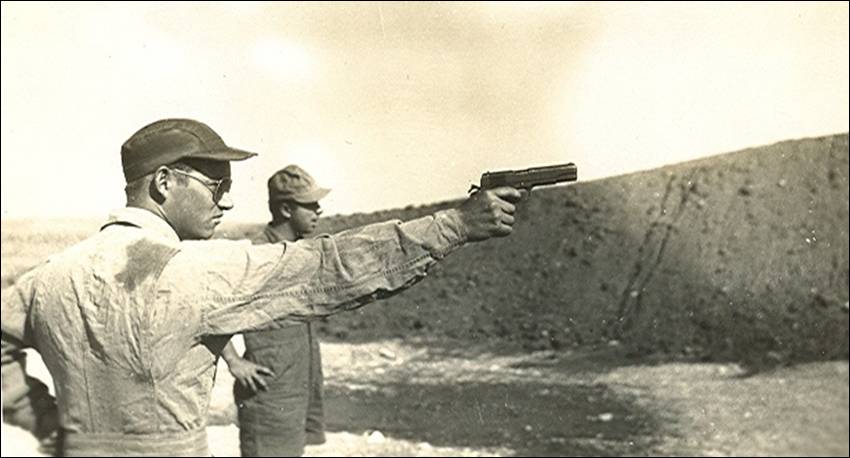 <![endif]>
Target practice, most likely Womack and Pope
<![if !vml]>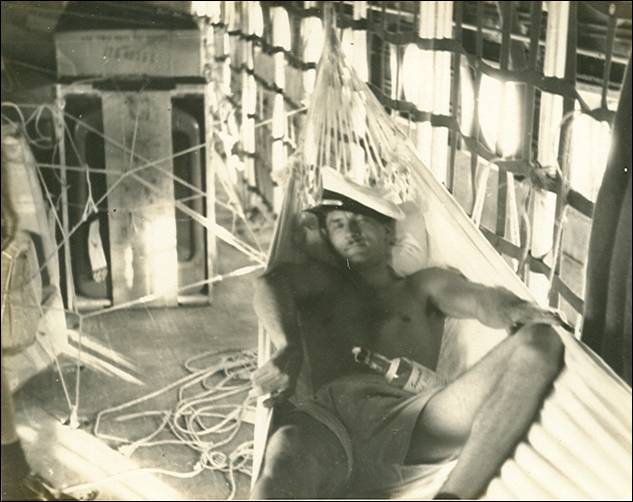 <![endif]>
Captain in hammock.  Staged photo?
<![if !vml]>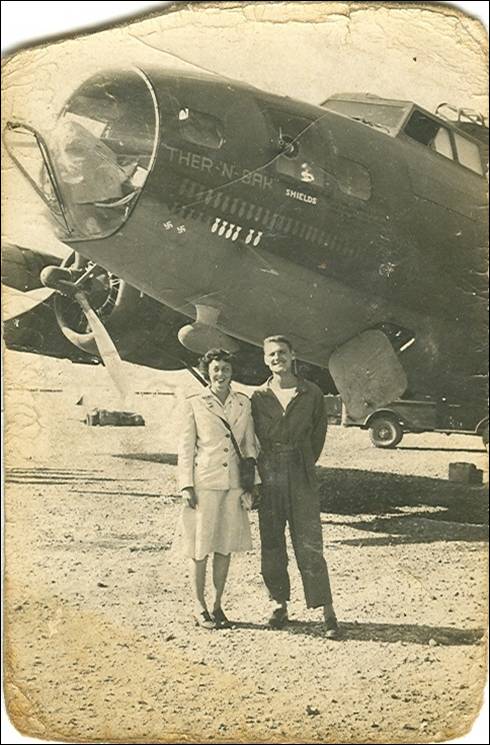 <![endif]>
Truman Cummings and Eliz Schwab (name on back).
Unusual to see a woman in any of these photos, and such a tall one at that, Cummings was 6'2".
<![if !vml]>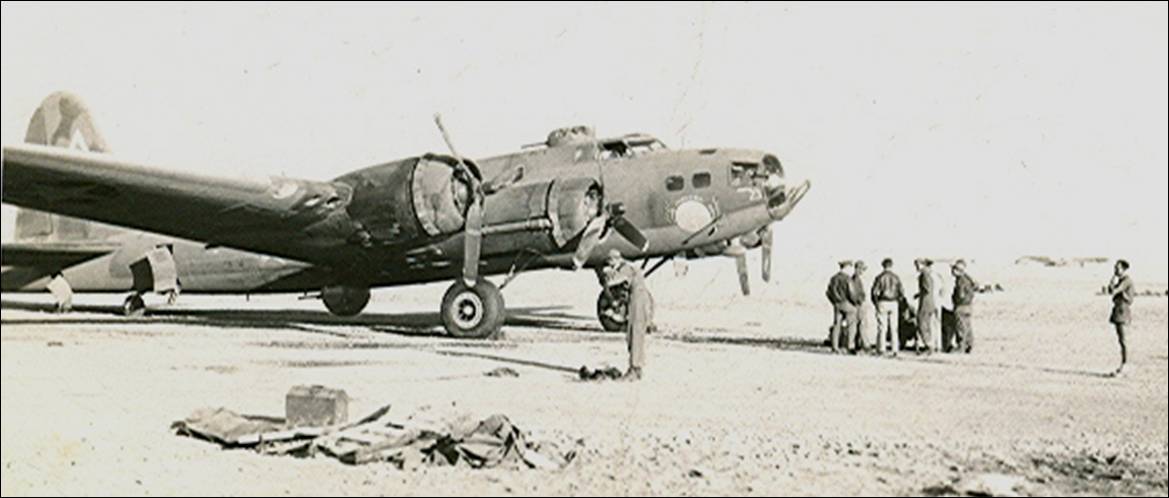 <![endif]>
Ther-N-Bak in the desert off the runway, likely from the same emergency landing that Womack told about.
Womack: "On or about 3-7-43, on a mission to attack a convoy off Bizerte, Tunisia, Ther-N-Bak was shot up by ME-109s. Lt. Clausen, the Co-Pilot, took a round through the shoulder and the aircraft lost hydraulics and [pilot Cummings emergency] landed at a British fighter base on the coast. The landing strip was too short for the bomber and according to my dad, they headed into the desert at about 70 mph. They were stopped by the sand. When the Brits reached the plane, red hydraulic fluid was pouring out Ther-N-Bak and the rescuers thought it was blood. I have photos of plane being rescued and of the shot-up windscreen, the bullet that got Clausen. My dad never heard if he lived or died, but always wondered. [Notes from W.L. Ross confirm Clausen was wounded and sent home.] Ther-N-Bak was able to be flown back to Algeria where it completed 50 missions in July of 1943."
Jennifer Cummings: I have remnants of a newspaper clipping that mentions a 414th BS story that may or may not have referred to Ray Womack: "My top turret gunner was hit in the back by a 20-mm shell, but I didn't find out until he called over the inter-phone saying, 'Sir, I was hit a little while ago - when you have time, will you look back and see if I am bleeding much?' He had been hit in the back and legs, but he hadn't budged from his post!" Then the clipping mentions the copilot was hit too. Is that the same flight that Clausen was hit, and was Womack the top turret gunner as usual? We may never know.
<![if !vml]>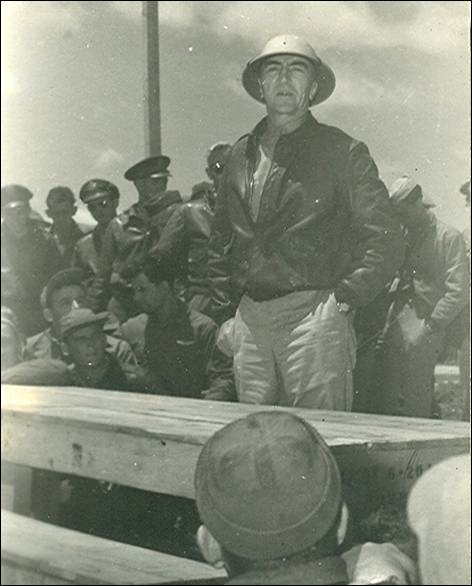 <![endif]>
Famed WW1 Flying Ace Eddie Rickenbacker visits the 97th BG.
<![if !vml]>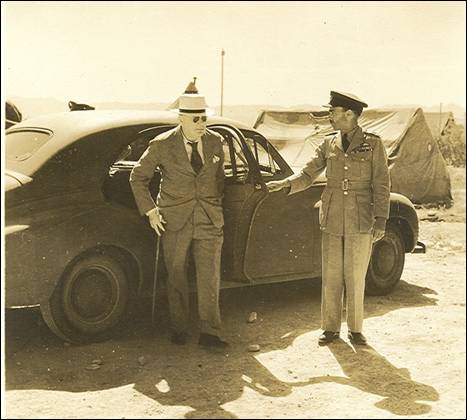 <![endif]> 
Winston Churchill visits the 97th BG shortly after Britain and U.S. had begun routing Nazi's from N. Africa
to open the Mediterranean and gain a southern access to occupied Europe.
<![if !vml]>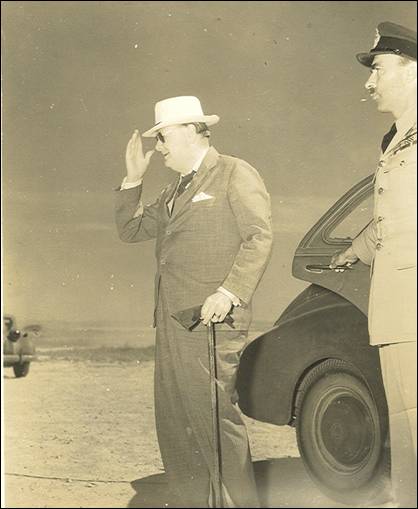 <![endif]>
<![if !vml]>
<![endif]>
<![if !vml]>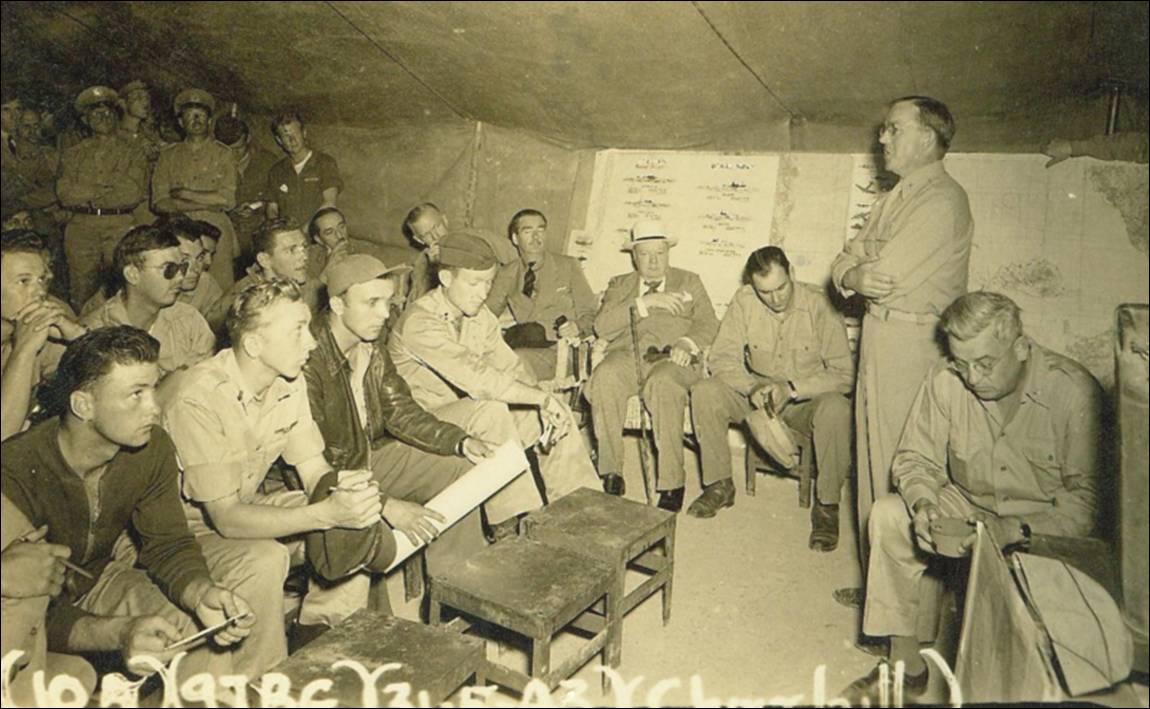 <![endif]>
Winston Churchill and VIP's in 97th BS Briefing Algeria 5/31/43.  Seated 1st left of Churchill is Robert Anthony Eden, 1st Earl of Avon. 
Seated 3rd to left of  Churchill is Sir Alan Brooke-  Chief Imperial Staff.
<![if !vml]>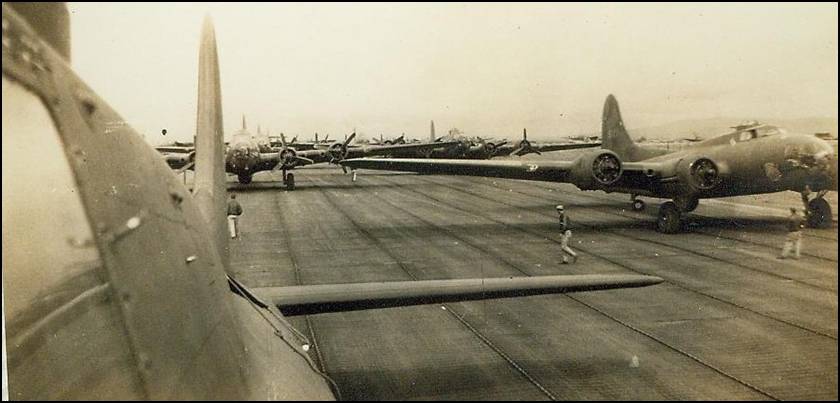 <![endif]>
1943   414th Squadron B-17s rollout on steel mesh runway for a combat mission.
(Photo credit Col. Wm. Ross collection)
<![if !vml]>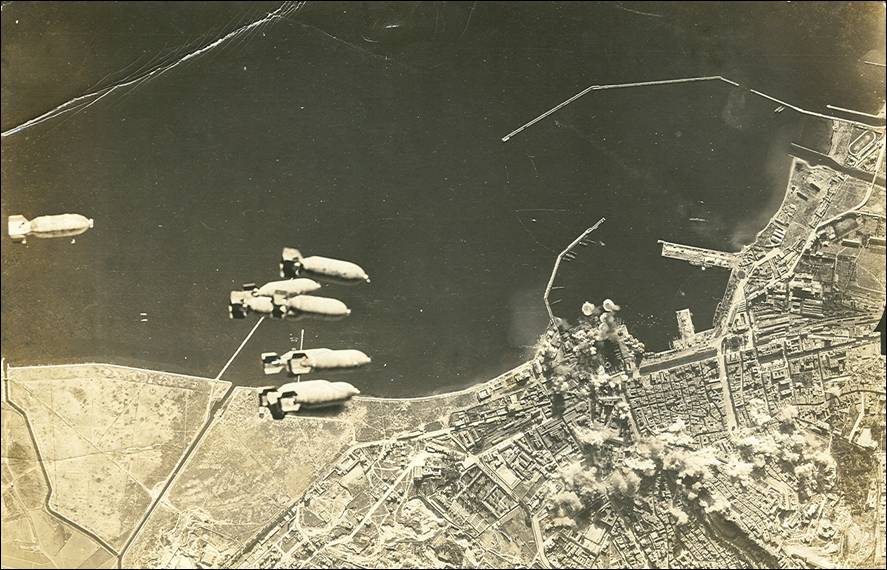 <![endif]>
Bombs away over Cagliari, Sardinia on either 2/26/43 or 2/28/43.
<![if !vml]>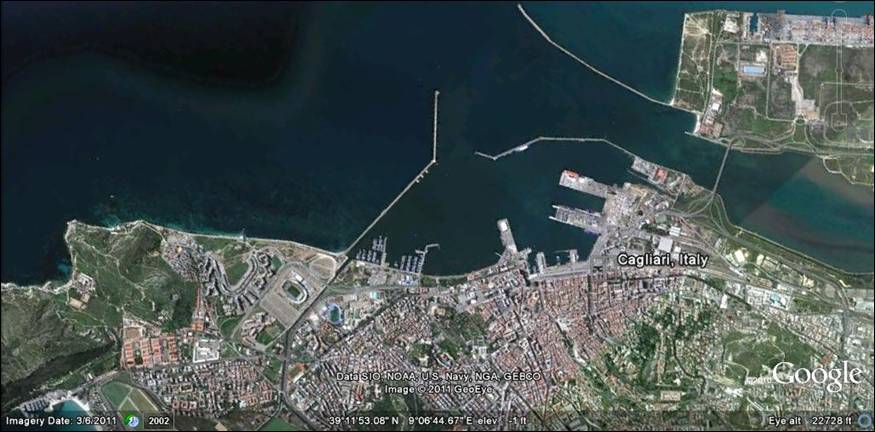 <![endif]>
Cagliari, Sardinia today
<![if !vml]>
<![endif]>
<![if !vml]>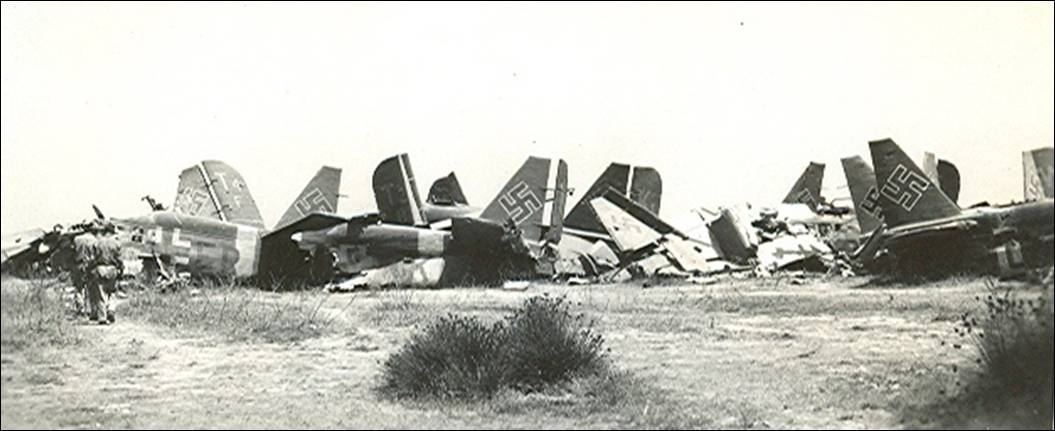 <![endif]>
Nazi Luftwaffe base destroyed and captured.
<![if !vml]>
<![endif]>
After 50 missions, Cummings finished overseas combat and then ferried planes, cargo, and mail.
<![if !vml]>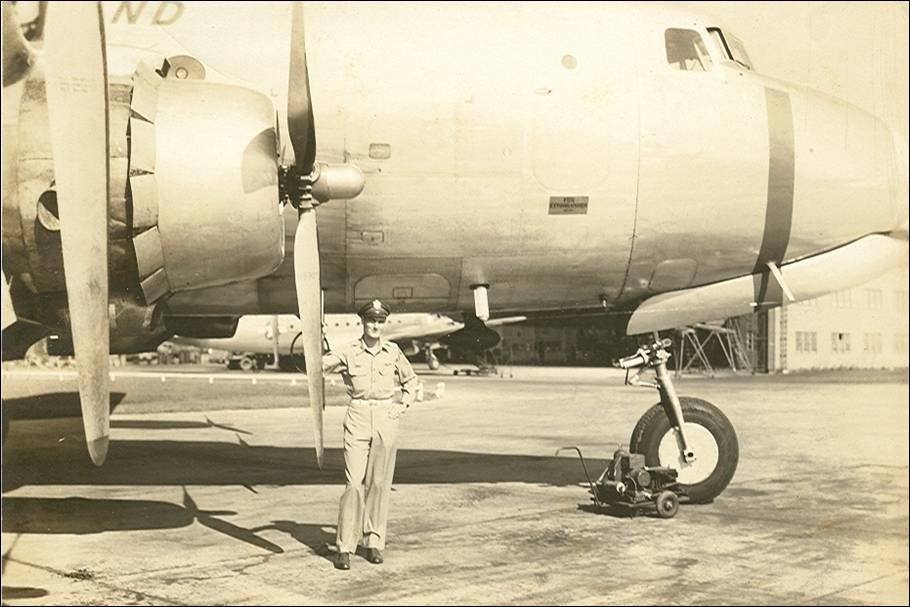 <![endif]>
Truman Cummings   Fairfield CA Army Air Base
<![if !vml]>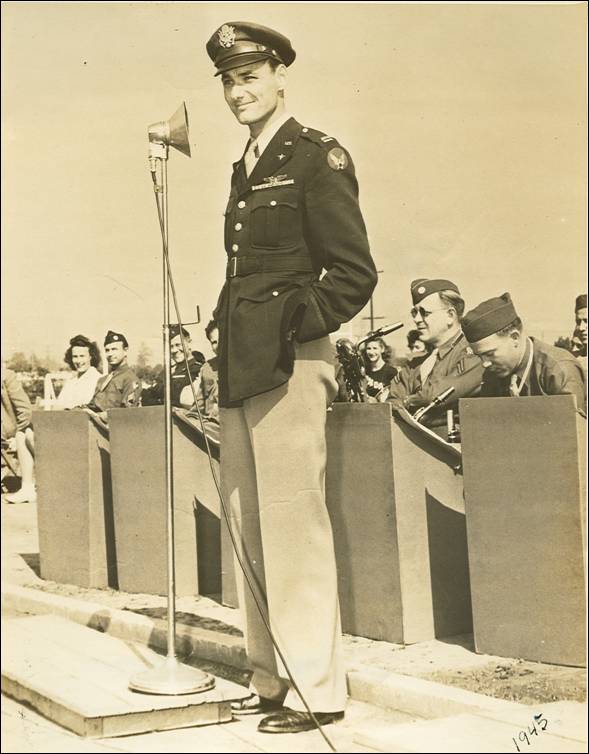 <![endif]>
1945   Not shy, Cummings was also assigned to promote war bonds at rallies.
<![if !vml]>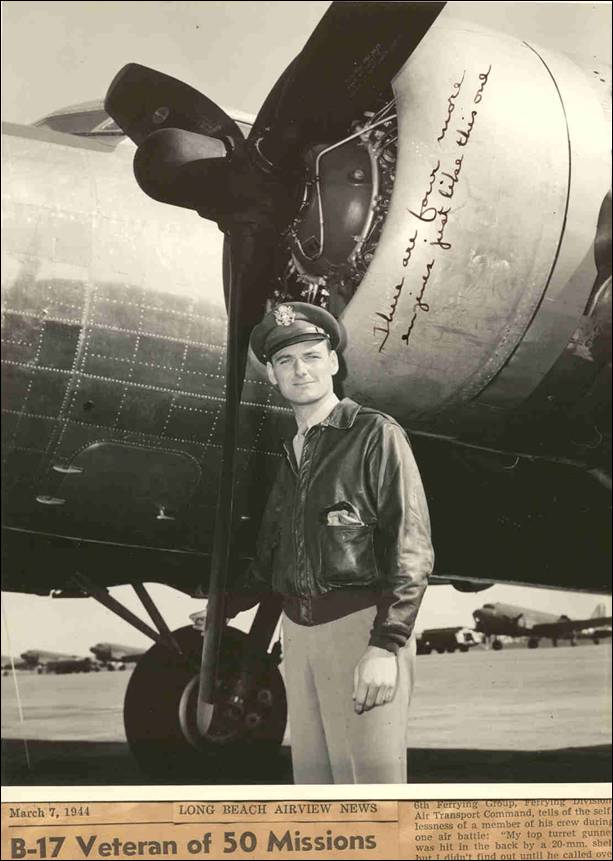 <![endif]>
This photo, along with many others, hung on the wall in Cummings' mother's house in Earlville, Iowa. On a family trip decades after my grandmother's passing, we knocked on the door of that very same house, and the homeowner let us in to look around. On the wall above the sofa, there was an array of photos and clippings of her son, a serviceman who had perished in Vietnam.
<![if !vml]>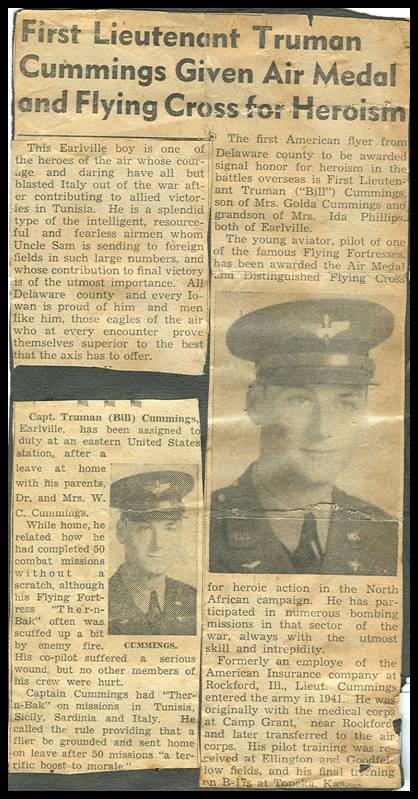 <![endif]>    <![if !vml]>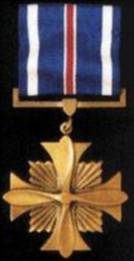 <![endif]>
<![if !vml]>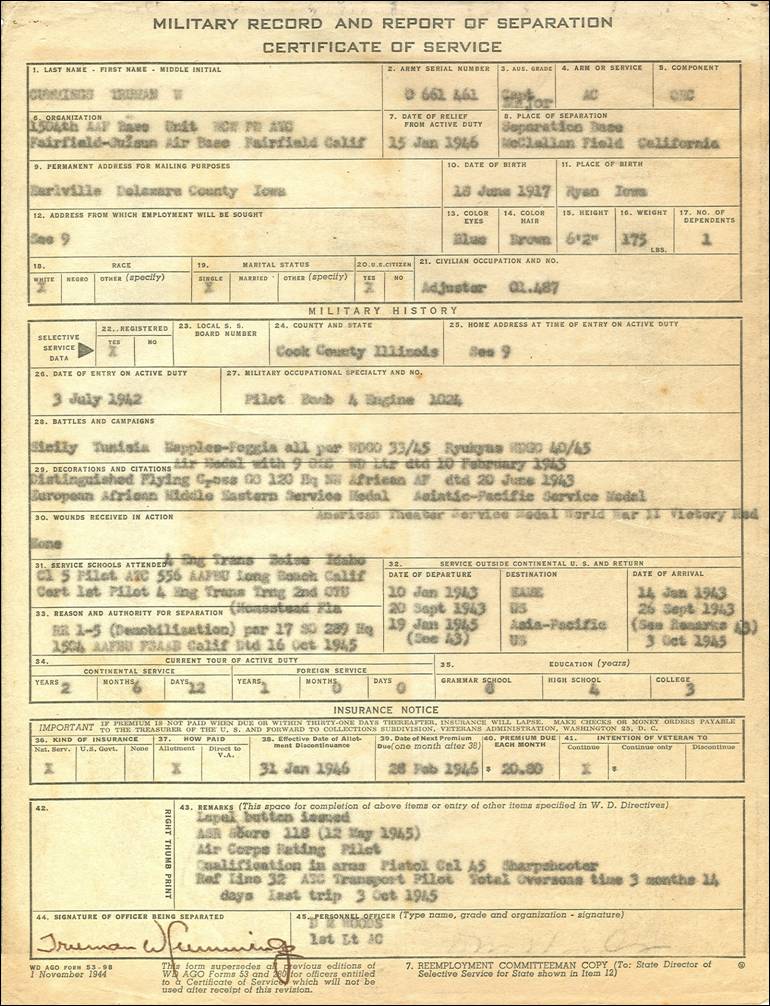 <![endif]>
<![if !vml]>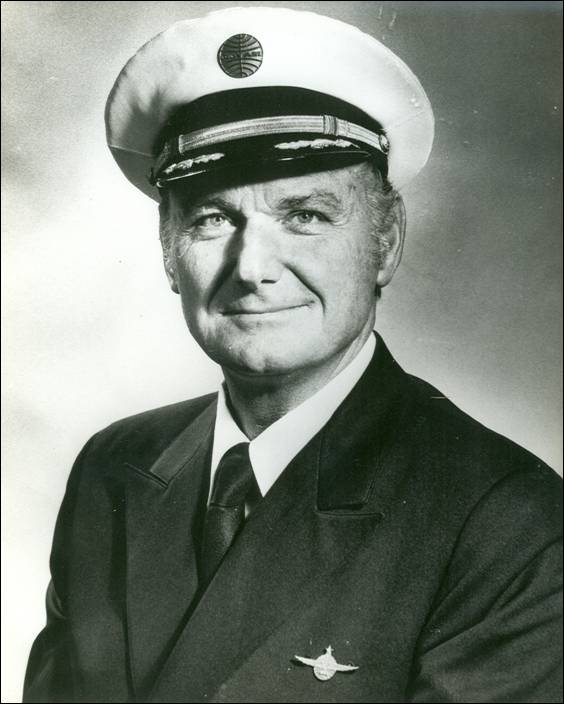 <![endif]>
An Introduction to Truman William Cummings
Jennifer Cummings
Coral Gables, Florida
The first aircraft my dad ever saw was a single-engine plane flying over the corn fields near his home in Iowa. Truman W. Cummings was only a boy of seven or eight, and he ran as fast as he could, barefoot, to watch the pilot land in a field outside of town. He couldn't believe his good fortune. He spoke with the pilot, and then he ran back into town to tell everyone about the airplane. "Quit telling tales, Truman," they said. In the '20s in the small town of Ryan, Iowa – population 300 then and not many more now – no one had ever seen a plane. Just about 15 years later, he was amazed by every exam and flight check he passed in order to become a pilot for the Army Air Corps.
Truman Cummings was born on June 18, 1917, right before the Great Influenza Epidemic. His father, William, was a doctor and his mother, Goldie, a school teacher. In his teen years, the family moved to Earlville, a town double in population and opportunity. Although his father was a doctor, everyone was still deeply affected by the Great Depression, and his father would often be paid in chickens or produce. He enrolled at the University of Dubuque and paid for expenses by washing windows and then quit school to move to Chicago to get a job and make a living. Truman volunteered for the service, went to flight school, was assigned to the 97th Bombing Group, 414th Squadron, and went overseas on January 20, 1943.
I know it's cliché, but like so many veterans, he just didn't talk much about the war. We have lots of documents like flight exams and award letters, and scores of photos, but very few stories. I know he was excited to serve. I know he absolutely loved flying. He said the worst mission they ever flew was on Mother's Day, because he knew he'd be killing some mother's son. He told of the mission when his co-pilot got shot up but didn't say that it was that mission for which he was awarded the Distinguished Flying Cross. It's recounted elsewhere on this site that Lt. Clausen, the co-pilot, survived and was sent home.
He was captain of the B-17, Ther-N-Bak, a brilliantly named plane in my opinion. Good to go, but even better to get back. Truman flew 50 missions from their bases in Algeria and Tunisia to targets in southern Italy. After completing the 50 missions in August 1943, he was assigned for just a few weeks to relieve the duties of Eisenhower's personal pilot: the cat's meow! But in the ensuing weeks, General Eisenhower never needed to go anywhere. Capt. Cummings returned stateside in September 1943 and continued his service with the Army Air Corps ferrying planes, mail, and cargo to the Pacific Theater and working USO gigs to sell war bonds.
In 1947, Truman started working for Pan American Airways at first with the cargo division and worked his way up to captain of 707s, though his favorite plane was the Boeing 727. He flew for Pam Am for 31 years never once taking a sick day. For most of his career he was based in Miami flying routes to South America. On one of those trips he met Carmen Rosa Garrido Lecca, a hostess for Panagra Airlines from Lima, Peru and married her in 1957. Later Cummings and his family moved to Hong Kong for two years in the mid-60s because Pan Am had a contract to ferry US soldiers on R&R excursions from Vietnam. Dad said he loved those flights and the opportunity to walk through the cabin and talk with all the soldiers.
Truman thought being a pilot was the best job in the land, and he couldn't believe he actually got paid to do it. When he was nearing mandatory retirement at the age of 60, he knew he needed to figure out a second career. As much as he loved golf and tennis, he couldn't picture a non-working life at the age of 60. An affable guy, he always enjoyed walking through the plane during flights and chatting up the passengers. He noticed how many were afraid to fly, and he seemed to have a knack for calming their fears – at least the ones who didn't mind that the captain wasn't currently flying the plane. He developed a program to help fearful flyers overcome their fear through a combination of learning more about the principles of aviation, desensitization, acceptance, relaxation techniques, and the strength of group experiences. Truman by then was known as "Capt. Slim," tall and skinny, the nickname "Slim" stuck.  He held workshops all over the country, wrote a book, produced a helpful cassette tape, and was featured repeatedly in the media as the expert in treating aviophobia. As much as he couldn't imagine a better job than being a pilot, he'd found a second career that was just as fulfilling to him and also helped thousands of people overcome what they'd thought was an insurmountable debilitation and enjoy the benefits of flying and travel.
I learned from him so many things. How to make a bed so a quarter would bounce on it. Standing with shoulders back and chin up is actually comfortable and good for your health. How to work hard, stay focused, and not quit till the job was done. How to care about people and how to talk to them. How to have a good time and never be afraid to let yourself look silly (though I'm still working on the silly part). How to be responsible, well-meaning, giving, a team-player, a contributing member of society, warm, kind, funny, athletic, and fearless. A tall order, just like him.
He is survived by his wife Carmen, his daughters Deb, Catherine, and Jennifer, seven grandchildren, nieces Cherie, Beth, and Patty, and many others who loved him dearly. He suffered greatly from Alzheimer's disease at the end, a terrible way to go for anyone let alone such a vital man. Dad died on December 10, 2004 at home surrounded by four of us women who loved him so much. His wish was to be cremated and his ashes to be dispersed from a plane over the ocean. Dad's friend Nim arranged for a single-engine plane to release him from the surly bonds of earth. His last flight. We climbed over the ocean, got past the fishing boats, said our farewells, and Nim released the ashes from the plane. To my surprise, they didn't plummet like a rock but exploded into a swirl of magic and wafted like a ghostly-cloud down onto the Gulf Stream. The plane circled his ashes in a wide loop until they were gone. I am so fortunate to have been the daughter of this man.
<![if !vml]>
<![endif]>  <![if !vml]>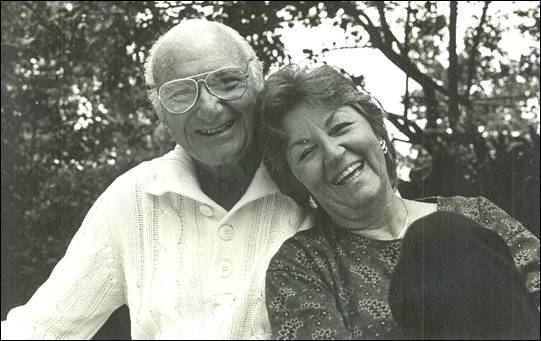 <![endif]>
Truman and his daughters;             Truman (Slim) and his wife Carmen Cummings (1992)
TOP
INDEX