<![if !vml]>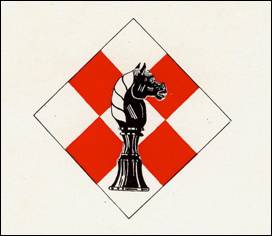 <![endif]>
DEDICATED TO 340th BG 487th BS  B-25 PILOT
2nd LT. HARLEY H. ANDERSON
KIA Sept. 10, 1943
Based upon submissions from his great-niece Ann Buechler
Site edited and maintained by Doug Cook
If you knew Harley Anderson in the Army Air Corps,
please email Doug Cook so he can get you in touch with his family.
<![if !vml]>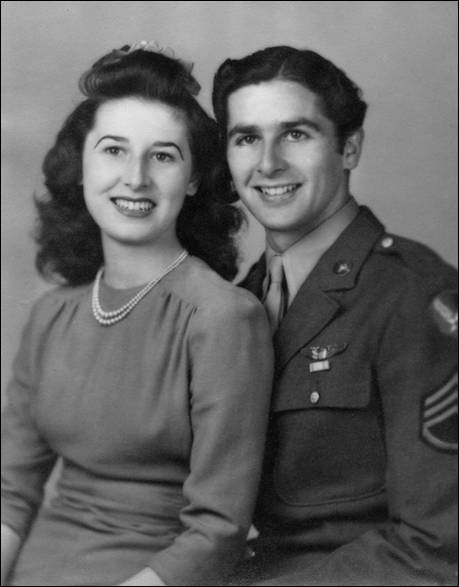 <![endif]>
Harley Anderson and his wife Florence
<![if !vml]>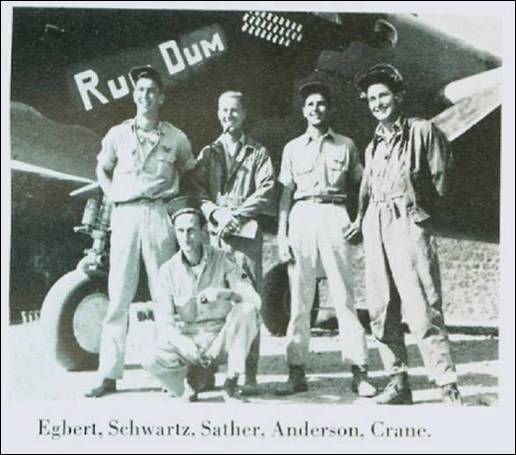 <![endif]>
Crew Photo with B-25 Rum Dum
487th BS Base:   Catania, Sicily  August, 1943
Name: Harley H Anderson
Birth Year: 1920
Race: White, citizen (White)
Nativity State or Country: Minnesota
State: Minnesota
County or City: Rock

Enlistment Date: 6 Sep 1942
Enlistment State: Georgia
Enlistment City: Moody Field Valdosta
Branch: Air Corps
Branch Code: Air Corps
Grade: Staff Sergeant
Grade Code: Staff Sergeant
Term of Enlistment: Enlistment for the duration of the War or other emergency, plus six months, subject to the discretion of the President or otherwise according to law
Component: Army of the United States - includes the following: Voluntary enlistments effective December 8, 1941 and thereafter; One year enlistments of National Guardsman whose State enlistment expires while in the Federal Service; Officers appointed in the Army of
Source: Enlisted Man, Regular Army, within 3 months of Discharge or former WAAC Auxiliary

Education: 4 years of high school
Civil Occupation: Upholsterer
Marital Status: Married
Height: 70
Weight: 138
Harley's Last Mission  9/9/43 to 9/10/43
<![if !vml]>

<![endif]>
 
Harley was sent on a night bombing raid of enemy positions in Grazzanise, Italy from their base in Catania, Sicily.  His plane did not not return.
<![if !vml]>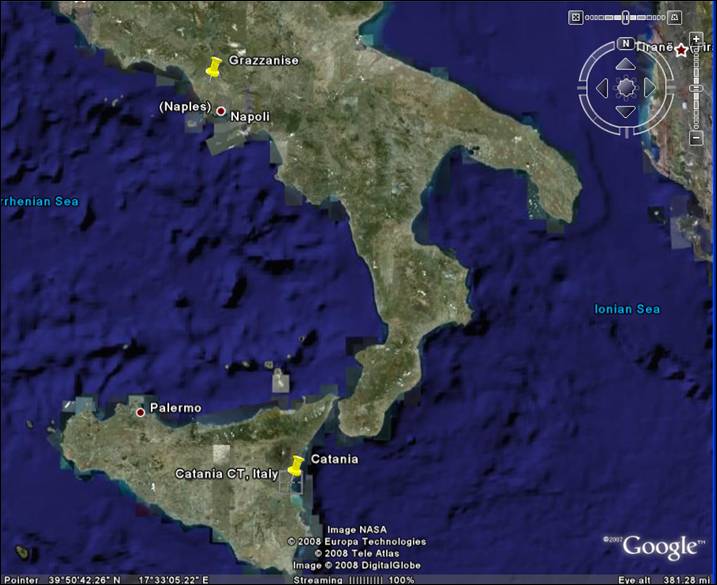 <![endif]>
Harley H. Anderson
Second Lieutenant, U.S. Army Air Forces
Service # O1704114
487th Bomber Squadron, 340th Bomber Group, Medium
Entered the Service from: Minnesota
Died: 10-Sep-43
Buried at: Plot D Row 13 Grave 26
Sicily-Rome American Cemetery
Nettuno, Italy
Awards: Air Medal with 4 Oak Leaf Clusters, Purple Heart
<![if !supportLineBreakNewLine]>
<![endif]>
<![if !vml]>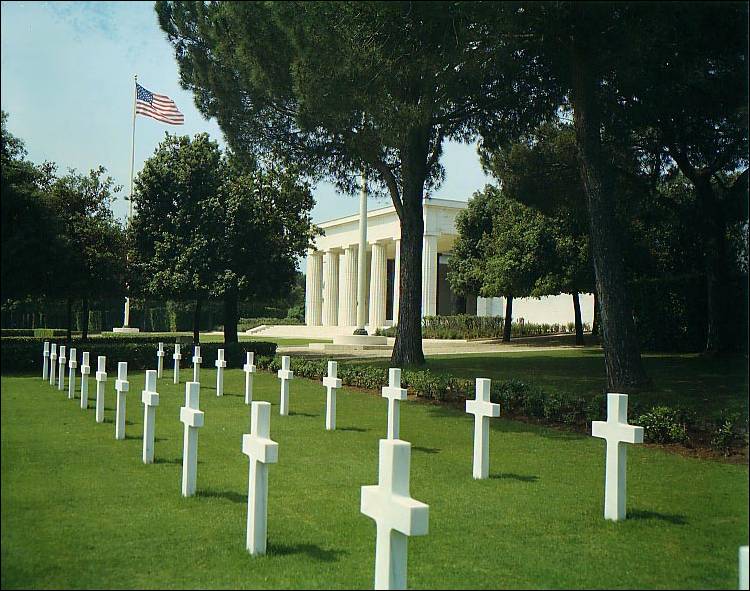 <![endif]>
Sicily-Rome American Cemetery
Nettuno, Italy
487th Squadron Sept 1943  File 1
487th Squadron Sept 1943  File 2