DEDICATED TO 97th BG
B-17 GUNNER AND RADIO OPERATOR
LT.COL. JESSE S. RAYBOURN
<![if !vml]>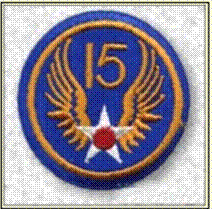 <![endif]>     <![if !vml]>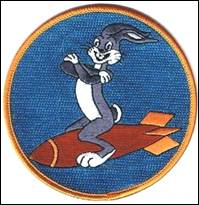 <![endif]>
           15th AF                          97th BG   341st BS                      
Material submitted by his daughter
Laura Raybourn [laura.raybourn@comcast.net]
Site edited and maintained by Doug Cook
Contacts from 97th BG Squadron Welcome!
Last Update July 28, 2011
Lt. Col. Jesse S. Raybourn (USA, Ret.), age 86, of Exton, PA, formerly of Newark, DE and Clovis, NM, passed away on Thursday, July 21, 2011 at Christiana Hospital in Newark.
Born in Clovis on September 4, 1924, Lt. Col. Raybourn was the son of the late Claud Raybourn and Mary Elizabeth Mayes Raybourn and was one of seven children raised on a ranch outside of town.  Upon graduation from Clovis High, Jesse was offered a football scholarship to the University of  New Mexico.
But like so many fine men of the "Greatest Generation", seventeen year old Jesse instead enlisted in the US Army Air Corps to serve his country during World War II.  As a gunner and radio operator aboard the famed B-17 "Flying Fortress", Jesse and his crew flew 51 missions in their beloved plane "The Sandman".  Part of the 15th Air Force, 97th Bomb Group "The Sandman" raided strategic transportation targets in Italy and southern Europe.  Jesse later risked daring shuttle missions to free Russia and flew as part of the bomb group targeting the Nazi's eastern front during the Invasion of Normandy on June 6, 1944.
Model: B-17F-95-BO
Delivery: Cheyenne 5/13/43
DateAssigned: 32BS /301BG

Transferred 341BS/97BG 7/15/44

<![if !vml]><![endif]>

<![if !vml]><![endif]>
Following World War II, Jesse remained in the military and served in both the Korean War and the Vietnam War.  He retired from his distinguished military career as the US Army's military Advisor to the Delaware National Guard in 1967 after serving for 26 years. 
Jesse began his next career in his beloved Newark, Delaware as the Vice President of the Produce Marketing Association where he worked for 18 years, retiring in 1984.   He was well known in the local community as a 50 yard line season ticket holder for the University of Delaware Varsity Football program and was a familiar figure among the fans in the stands each year.  He was also an "almost scratch" golfer and long time member of the Newark Country Club where he enjoyed doffing and dancing for many years.  He was active in the Masonic order throughout his life and was a senior member of the Scottish Rites.   He and his family also were members of the Newark United Methodist Church for almost half a century.  Jesse was also a fine artist, champion poker player, family fudge maker and pool shark.
Despite his many brave feats in the defense of liberty and his many fine talents, Lt. Col. Raybourn's proudest accomplishment was his close-knit family, including his wife of 70 years, Nita Mae Walker Raybourn, son, Michael Raybourn, daughter Susan Raybourn Klein (Irving), daughter, Laura Raybourn (William Kownurko), grandchildren, Ben (Barb), Adam, Alix, and Noelle, great-grandchildren, Vanessa, Sarina, Addi, and Jilli, niece Claudia and nephews, Randy and Bobby.
In May of 2003, Lt. Col. Raybourn flew his final official mission.  The Governments of the United States and Russia celebrated the 60th anniversary of the bombing of Poltava, Russia which marked the end of the Russian involvement in World War II.  Lt. Col. Raybourn was flown to Moscow to be part of the commemorative celebration in Red Square where he was honored by Prime Minister Vladimir Putin.  A celebration on United States soil was held at the Russian Embassy and at  the  World War II Memorial where Lt. Col. Raybourn was honored by then President George W. Bush.
A funeral service will be held at 12:30 pm on Tuesday, August 2, 2011 at the Spicer-Mullikin Funeral Home, 121 West Park Place, Newark, DE where visitation will begin at 10 am.  Internment with full military honors will follow at 2pm in Delaware Veterans Memorial Cemetary, 2465 Chesapeake City Road, Bear DE.  (Transportation to and from the Veterans Cemetary will be provided. )
In lieu of flowers, contributions in memory of Lt. Col. Raybourn may be made to the Alzheimer's Association, 399 Market Street, Suite 102, Philadelphia, PA 19106; or to the University of Delaware Football Program, 631 S. College Avenue, Newark, DE  19716.
To sign guest book, visit:    Spicermullikin.com