<![if !vml]>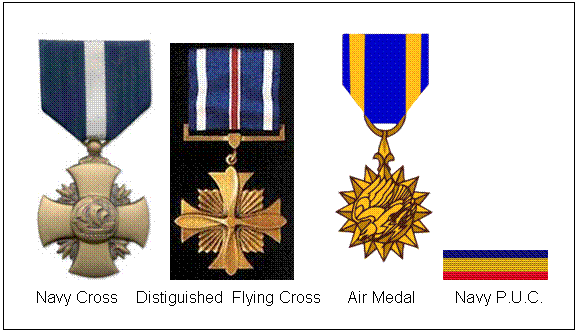 <![endif]>
†††††††††††
†††††††
Dedicated to Capt. Tony F. Schneiderís Service to the US Navy
Contributions from Al Wellmam
Site Edited and maintained by† Doug Cook.† Tony Schneider is his wifeís uncle and was Col. Wm. Rossí college roommate.
Last Update October 2, 2009
Doug,† I found your web site honoring Tony Schneider.† Captain Schneider was my commanding officer at the University of New Mexico NROTC Unit during the Vietnam war.† I have written an article about him for Wikipedia.
http://en.wikipedia.org/wiki/Tony_F._Schneider
I lost track of him when I went to Vietnam, and I invite you to edit the Wikipedia article for errors or to include additional information about his service after he left UNM.
I have a few UNM NROTC publications mentioning Captain Schneider's service record.† I would be happy to mail them to you if you are interested in preserving them for his family.
His leadership inspired the men of his command.† His Marine Corps instructor, Robert Haebel, became commanding general of Camp Pendleton.
Midshipman William Nyland became the Deputy Marine Commandant for Aviation.† The names of midshipmen Brian Webber and Robert Barnes appear on the Vietnam Memorial.† Thank you for remembering a true hero.
=AL Wellmam=
The attached document is the cover of the UNM NROTC Unit public relations publication "Sunline".† As you may know, a sun line is a daily navigational observation of the angle of the sun at local apparent noon to provide an indication of latitude, which is charted across a dead reckoning course to provide a position at sea.† A quarterly publication of that name using the Zia symbolic representation of the sun from the New Mexico state flag provided parents of midshipmen with a report of significant events of the NROTC Unit.† The publication was also forwarded to other NROTC Units and parent commands as an indication of how the unit dealt with common routines.† The Mark 68 Yearbook recorded photos of commissioned graduates from the class of 1968 with photos of the NROTC unit staff and a dedication to departing commanding officer Tony Schneider.
=AL=
<![if !vml]>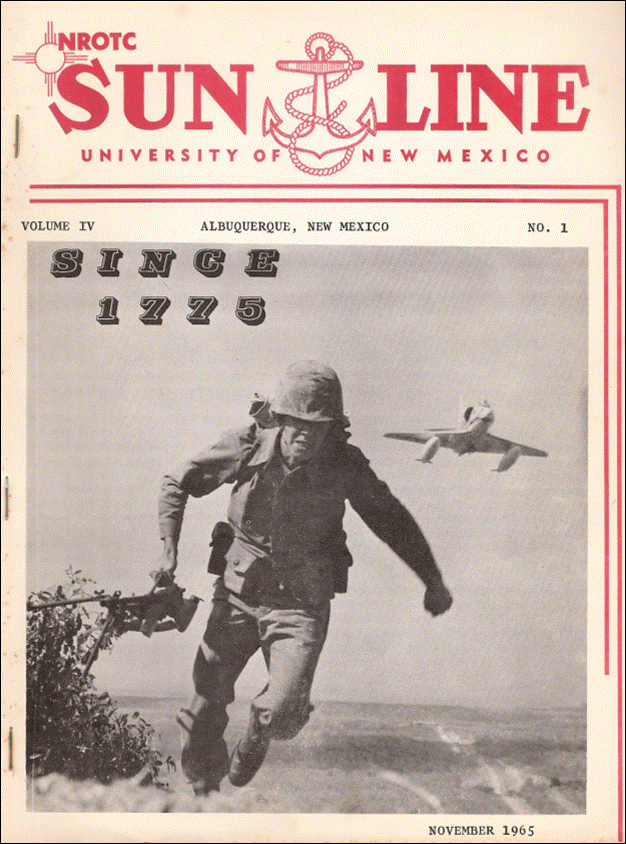 <![endif]>
<![if !vml]>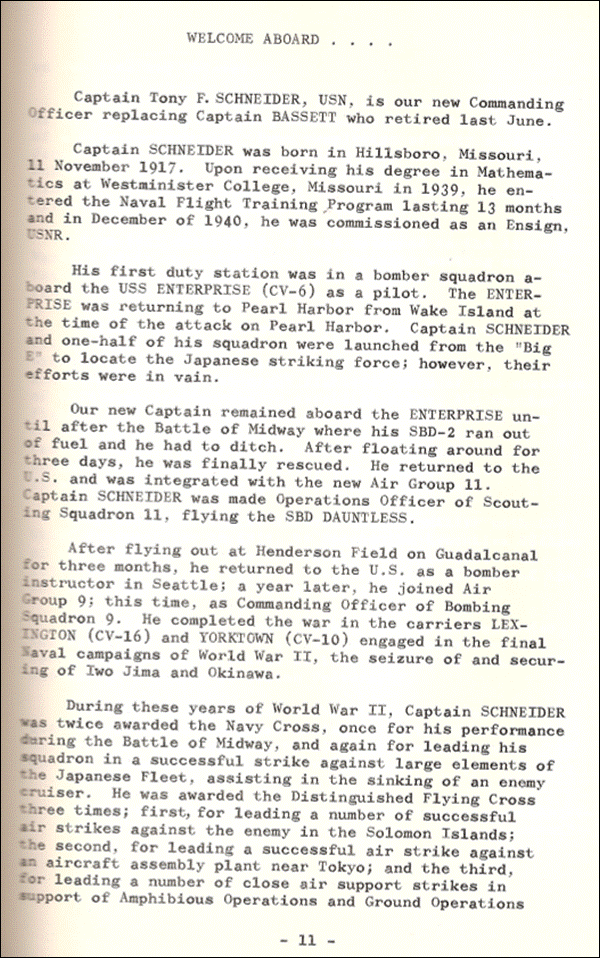 <![endif]>
<![if !vml]>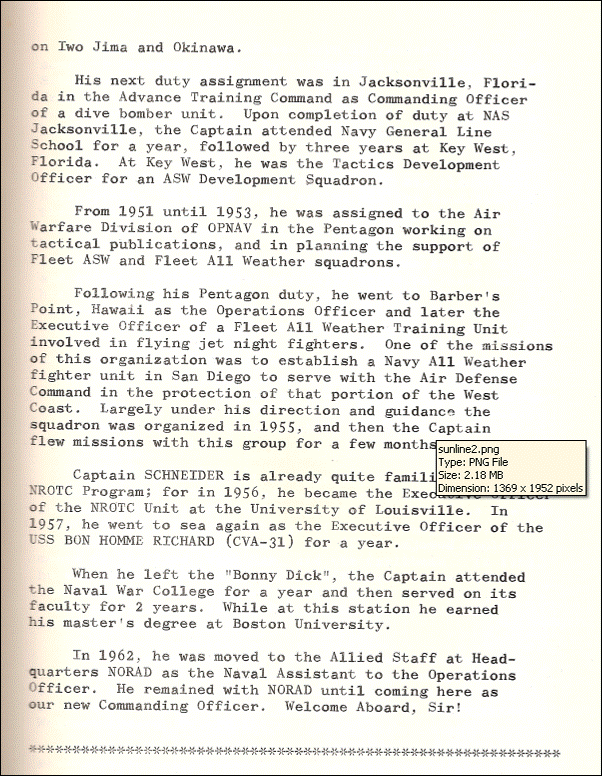 <![endif]>
<![if !vml]>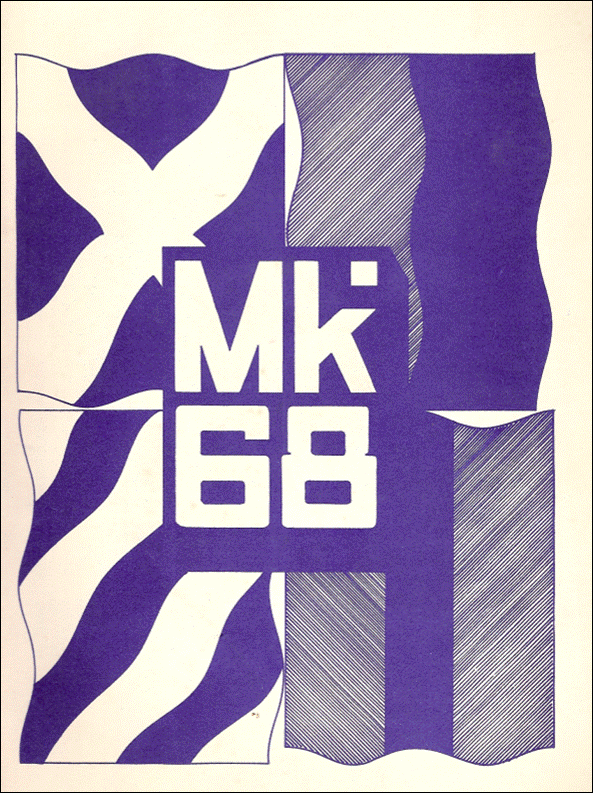 <![endif]>
<![if !vml]>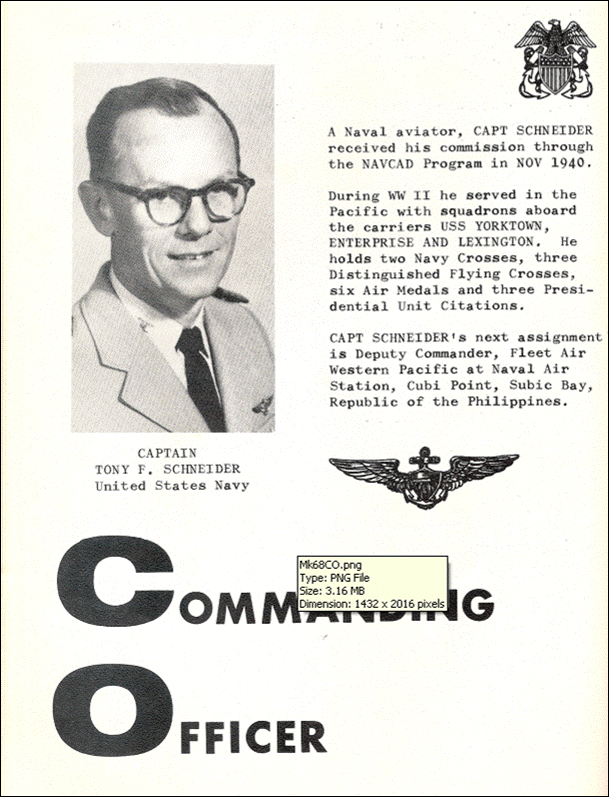 <![endif]>
<![if !vml]>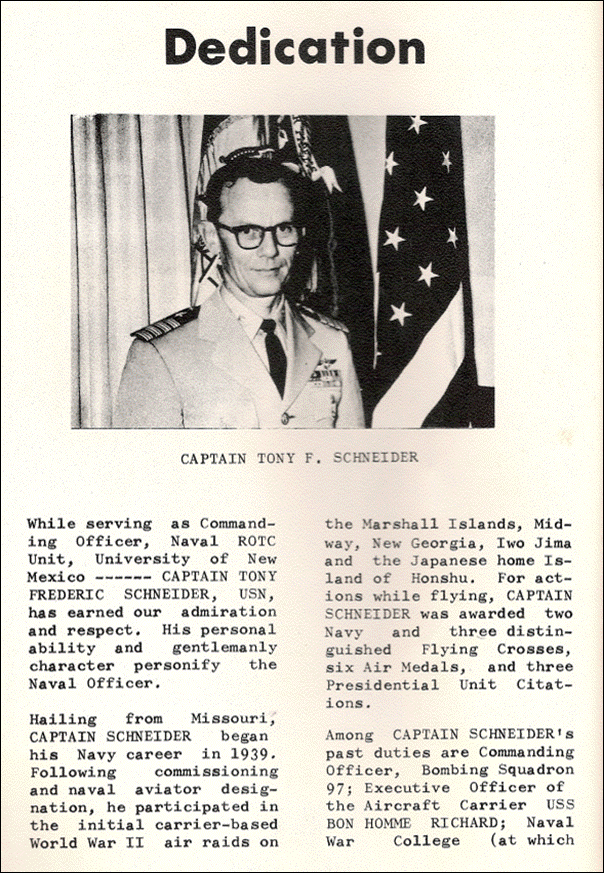 <![endif]>
<![if !vml]>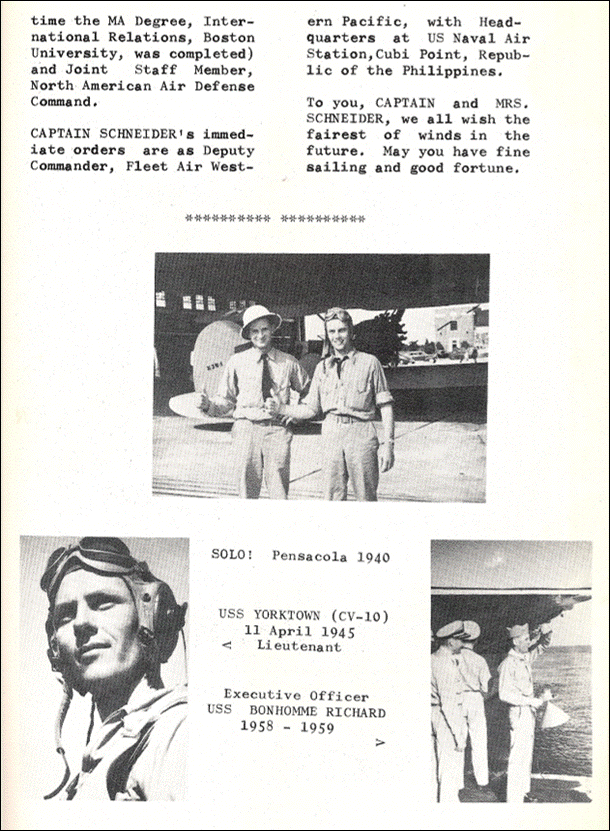 <![endif]>