12th Air Force WWII
414th SQUADRON B-17 "OLD IRONSIDES" and her last Crew
ALL RIGHTS RESERVED
Site Edited and Maintained by Doug Cook
Last Update September 26, 2017 
Contacts from 97th BG and 414th Squadron Welcome!
<![if !vml]>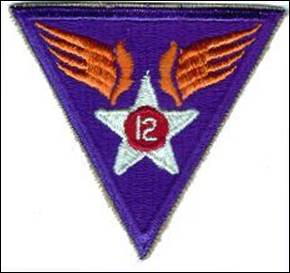 <![endif]>   <![if !vml]>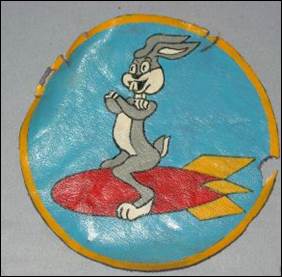 <![endif]>  <![if !vml]>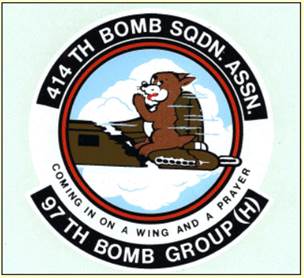 <![endif]>
12th AF                             97th BG                            414th BS
Dear Mr. Cook,
My name is Lorenzo Fresi, I write you from Italy. I'm a good friend of Jim Upton, nephew of James W. Sandiford, who was in the 414th Bomb Squadron (K.I.A. in Italy 11/27/43). I know You and Jim were in contact some years ago when we were locating the crash site of his uncle's plane. Me and Jim have often collaborated with historical associations and with AF/Army Veterans of the WW2 Italian Campaign providing them information, returning ID Tags, putting people in contact and so on. Recently a museum of Frascati ( Italy ) asked our help to find some pictures of a B-17 of the 414th Bomb Squadron named OLD IRONSIDES which was shot down over Frascati on September 8, 1943. Unfortunately we didn't find the pictures they needed, but during our search we have collected many information from several sources , so we patiently assembled all to reconstruct the story of the last mission of OLD IRONSIDES. We think it's a pity that this story go missing again, so we want to share with you our work, hoping that it could be interesting for your great website.
Sincerely,
Lorenzo Fresi and James Upton
____________________________________________________________________________________________________
The Last Mission of B-17 42-5147 "OLD IRONSIDES"
on September, 8

,1943
Crew List of B-17 #147 OLD IRONSIDES

 

on September, 8,1943
Pilot: 1st. Lt. Charles D. Gueriniere
Co-pilot: 2nd. Lt. Floyd H. Lyon Jr.
Navigator: 2nd. Lt. Lawrence H. Owens
Bombardier: 2nd. Lt. Irving Linder
Flight engineer/top turret gunner: SSgt. George J. Smith
Radio Operator: SSgt. John W. Mullins,
Left Waist gunner: Tech/Sgt. Andrew H. Camarota Jr.
Ball turret gunner: SSgt. Fred W. Yuvan
Right Waist gunner: SSgt. Harry J. Carroll
Tail gunner: Ssgt. Edward L. Gadouas
The Mission Target
In those days, Frascati, a small city near Rome, hosted the main Headquarters of the German Forces in Italy including Field Marshal General Albert Kesselring who was commander in chief of the German forces in the Mediterranean area.
For this reason the area was well protected by the German anti-aircraft artillery and covered by both the German and Italian Air forces.
The Battle and the Crash
When reached Frascati (12.00 p.m.), the plane encountered heavy AAA fire and it was also attacked by fighters. After an hard battle the plane lost a wing, started to drop rotating on itself then a part of it exploded in mid-air throwing pieces in a large area. Lastly, the fuselage with a wing still attached crashed near the town. Some source also mentions that the ball turret drop separately with the gunner inside.
The USAF reports considered the crash as due to AAA, but according to the Italian Air Force was Giovanni Chiale, a pilot of the 53th Stormo, who claimed to have shot down the Flying Fortress with his  Me Bf-109.
A singular fact: just the same day, a few of hours later, at 6.15 P.M., General Dwight Eisenhower announced from Radio Algeri the entry into force of the Italian armistice, which stopped any hostility between the Italian Army and the Allied forces.
The Crew after the Crash
The crash caused 6 victims. 4 members of the crew survived and were taken prisoners.
K.I.A. List:
1st. Lt. Charles D. Gueriniere
2nd. Lt. Floyd H. Lyon Jr. 
2nd. Lt. Lawrence H. Owens
2nd. Lt.Irving Linder
Tech/Sgt. Andrew H. Camarota Jr.
SSgt. Fred W. Yuvan
P.O.W. List:
SSgt. John W. Mullins
SSgt. George J. Smith
SSgt. Harry J. Carroll
Ssgt. Edward L. Gadouas
Due to the particular dynamics of the crash, the survivors as well as the the victims landed in different areas around Frascati. The location and identification of the victims took a long period of time
The

Pows
Two of the survivors (one of whom was Harry J. Carroll) were captured immediately in the nearby of Frascati, another was captured farther the same day, and the last one, John W. Mullins, was captured the following day.
Once captured, the four prisoners were sent to the prison camp named Stalag 17B located near Krems, Austria.
All the four crewmen survived and were repatriated to U.S.A. between June and September 1945, after more than 600 days of imprisonment.
Once returned in U.S.A. two of them, Harry J. Carroll and Edward L. Gadouas continued their career in the USAF.
The Victims
The remains of four members of the crew (Camarota, Gueriniere, Lyon and Owens) were returned in U.S.A. in 1949 and buried in a single unit at the Jefferson Barracks National Cemetery in Saint Louis (MO).
Fred W. Yuvan is buried at the Sicily-Rome American Cemetery and Memorial of Nettuno (Rome), Italy.
There are no information about Irving Linder.
Extracts from the Newspapers of the Time
Andrew H. Camarota declared KIA
(from The Pittsburgh Press - Pittsburg (PA) - Nov. 15, 1944)
Sgt. Andrew .H. Camarota Jr., son of Mr. and Mrs. Andrew H. Camarota of 818 Inwood St., listed as missing in action a year ago, has now been reported killed in action. He was a waist gunner on a Flying Fortress which failed to return from a raid on Italy Sept. 8, 1943. Camarota, a graduate of Westinghouse High School had been In service since September, 1939.
Lt. Linder Missing After Flight Over Italy.
(from The Brooklyn Daily Eagle - Brooklin (NY) - October 24, 1943)
Second Lt. Irving Linder of 116 Rockaway Parkway, was in the air corps for two and a half years when he was reported missing after a mission over Italy.
The 25 -year-old bombardier's twin ---the following part is unreadable---
Floyd H. Lyon Jr.  is Declared M.I.A.
(from The Joplin Globe - Joplin (Mo) - October 24, 1943)
The war department today named three Kansans and four Missourians as among United States soldiers missing in action. European Area: --- omitted ( contained names of other MIAs) --- Second Lieutenant Floyd H. Lyon, jr., son of Floyd H. Lyon, Joplin, (previously announced through message to parents.)
Funeral of Floyd H. Lyon Jr.
(from The Alton Evening Telegraph - Alton (IL) - July 5, 1949)
Mr. and Mrs. Omar Lyon of 490 Sixth street' and Dr. and Mrs. D. M. Lyon 95 Rose wood Heights attended the funeral of their nephew, Floyd H. Lyon jr., at  Jefferson Barracks, today. Lyon was buried in a unit with three other pilots who were shot down over Frascati, Italy, Sept. 8, 1943. Mr. and Mrs. Floyd Lyon sr. of Joplin, (Mo), parents of Lt Floyd Lyon, were guests at the Omar Lyon home Sunday and Monday. Mr. and Mrs. Richard Lyon of St. Louis spent the week end with Lyon's parents, Mr. and Mrs. Omar Lyon.
.
<![if !vml]>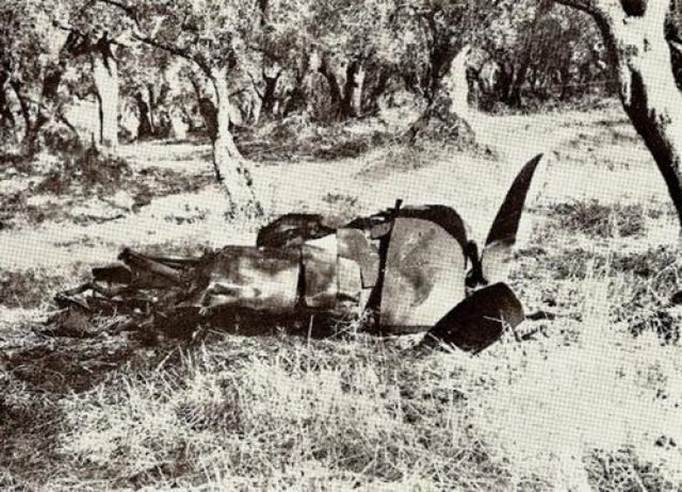 <![endif]>
01: Original photo of an engine of Old Ironsides thrown clear away by the explosion
<![if !vml]>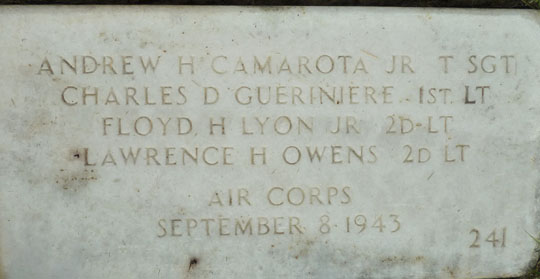 <![endif]>
02: The grave of Camarota, Gueriniere, Lyon and Owens
<![if !vml]>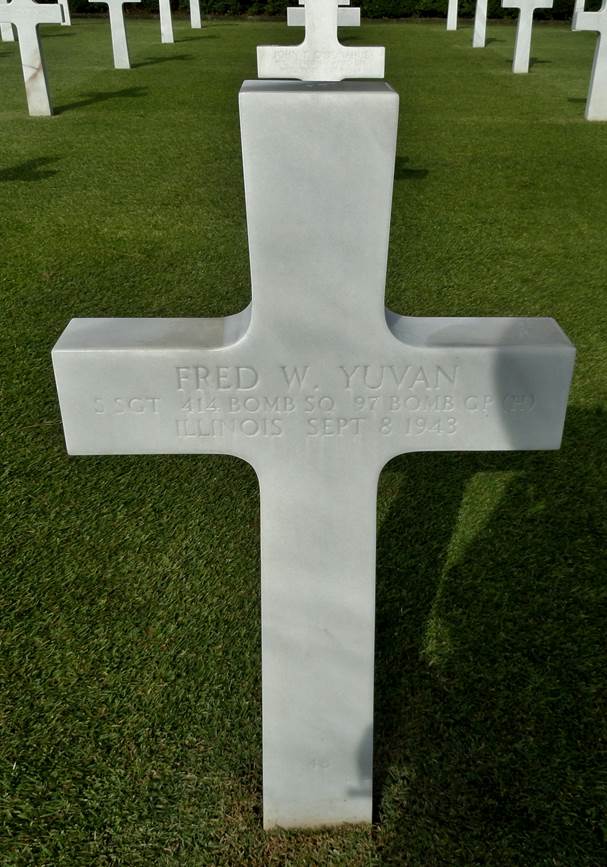 <![endif]>
03: The Grave of Fred Yuvan