Last Update  December 30, 2010
Site Edited and maintained by  Doug Cook
<![if !vml]>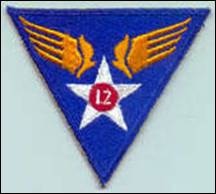 <![endif]>       <![if !vml]>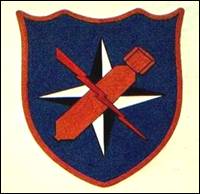 <![endif]>
      12th AIR FORCE       340th BOMB GROUP
<![if !vml]>

<![endif]>
340th BOMB GROUP SQUADRONS
Columbia AAB, SC, 20 Aug. 1942
Walterboro, SC, 30 Nov. 1942 - 30 Jan.1943
El Kabrit, Egypt, March 1943
Medenine, Tunisia, March 1943
Sfax, Tunisia, Apr. 1943
Hergla, Tunisia, 2 June 1943
Comiso, Sicily, 2 August 1943
Catania, Sicily, 27 August 1943
San Pancrazio, Italy, 15 October 1943
Foggia, Italy, 19 November 1943
Pompeii, Italy, 2 Jan. 1944
Guado (Paestum), Italy, 23 March 1944
Corsica, 14 April 1944
Rimini, Italy, Apr. - 27 July 1945
340th BOMB GROUP MISSIONS INDEX
487th  Bombardment Squadron History
WAR DIARY 
This colorful diary was published as a squadron newsletter and found its way into the National Archives.
Thanks for the generous contribution to history from:
57th Bomb Wing Site and  Dan Setzer
Original documents transcribed by Dan Setzer
Son of Sgt. Hymie Setzer, 487th BS
http://home.comcast.net/~dhsetzer
JUMP TO:
March 29, 1943 – August 31, 1943
[Transcriber's note: Some entries are truncated. Please see the original document for the full details.]
War Diary, 487th Bombardment Squadron, 340th Bombardment Group
Prepared by: 1st Lt. Clifford W. Swearingen, 487th BS.
Period covered: March 29, 1943, date of debarkation, to August 31, 1943 date of
beginning of day-to-day currently written account. This part of the history was not
written currently with the facts reported. It was written in September and October, 1943,
and sources were memory, personal diaries, and various official and semi-official
reports. Consequently, matters chronicled here are only approximately accurate.
March 29, 1943                      TOP
On the morning of March 29th the troops were ready to debark from the U.S.S. West Point. The 487th
was among the first to unload from the side doors of the ship to the barges. The barge we were on was
quite crowded with men and barracks bags, and since there were no sides, there was some fear that
someone might fall off. Perrone for a moment seemed to have gone that way, but he showed up after a
little while, late. He had got on the wrong barge. There was a crowd of ragged natives lugging Yank
baggage down the gangplank. When the barge was filled, we pulled away from the old West Point, and
noted again how enormous she appeared there in the water......The harbor was littered with sunken
hulls, and speculation and interest was high. We were new to such sights......We unloaded at the docks
at Port Taufiq and prepared to board a peculiar little train for Geneifa, Egypt. The noisy little narrow
gage trains were a novelty – quite different from the Pullmans we took across the States......It took
perhaps an hour to reach Geneifa, a tiny station stuck out in the middle of hot sand. After unloading,
we waited in this barren place for an hour or so until Major Whittington, our Squadron Commander,
drove up. After greeting the men he hadn't seen for several months, he told us briefly of the air
echelon's trip. We were saddened to hear that two crews had been lost on the way over......The air
echelon had left for Kellogg Field, Michigan, on January 30th. Their train service was none too good,
and they rode in cars dating back to the gaslight era. They arrived at Kellogg on February 3rd and
accepted 14 B-25's. On February 12th or thereabouts they began taking off for Morrison Field, West
Palm Beach, Florida, for dispatch to Cairo, Egypt and service with the 9th Air Force. They began
leaving Morrison Field for their destination on February 18. On that day, not long after take-off,
Operations Officer Frances X. Tehan, leading a flight of six airplanes, was observed flying into a
dangerous weather mass. He ordered the other pilots over the command set to avoid the area but
apparently was unable to do so himself. He and his crew were reported missing and presumed lost.
Included in the number were F/O Robert Lytle, co-pilot; 1st Lt. Robert Crowell, navigator; M/Sgt. Jess
Brazell, aerial engineer; T/Sgt. James Hughbanks, radio operator; S/Sgt. Russell Hinchman, gunner;
and M/Sgt. Richard Hanson, passenger......At Cayenne, French Guiana, on February 26th, authorities
reported to Major Whittington that wreckage of a B-25 airplane believed to be that piloted by F/O
Lester Long was found near Cayenne with one unidentified body. Permission to conduct a search was
denied to Major Whittington. Little hope was held for the other occupants of the plane. Missing and
also presumed lost were F/O Long's crew and a passenger: F/O Edwin Welcome, co-pilot; 1st Lt. Jo
Davidson, navigator; S/Sgt. John Roth, aerial engineer; T/Sgt. George Cummings, radio operator;
S/Sgt. Athel Pate, gunner; and T/Sgt. Carleton Budd, passenger.......At Natal, Brazil, on March 5, the
plane piloted by 1st Lt. Claude Garrett crashed in takeoff with no injuries to crew and although the
damage was not extensive the plane was left there with the Air Transport Command. The crew and one
passenger of the wrecked plane were flown to Cairo by transport planes and B-25's clearing for Cairo.
The other eleven planes of the Squadron were strung out along the lengthy air route to Cairo, some
ahead of the accidents, and some behind. Hopping to Ascension Island in the middle of the South
Atlantic and on to Accra on the African mainland, they proceeded to their destination at Cairo. The
first ship to come in was that piloted by Lt. Johnson, who arrived March 10th. Lt. Lambert, assistant
operations officer, brought in the last ship of the Squadron on March 29th, and arrived at El Kabrit a few
hours after the Ground Echelon......
El Kabrit Photos    487th Squadron Album of Capt. Chas. Cook
March 30th to April 11th                               TOP
El Kabrit seemed at first quite forbidding. Food was a novel helter-skelter mess of mess kits and long
wash lines. The flat stretches of sand were white and hot except for one Sunday when they blew up
into a magnificent sandstorm that canceled church services and and put the mess hall tables under an
eighth of an inch of dirt. Buildings were sandbagged and looked like Beau Geste forts. Hangar roofs
were pierced ominously with machine-gun holes. Story had it that a man was killed while sitting on a
toilet seat. Nights were cold as kraut. It even rained one evening.....But Kabrit was not all bad. It was
there that we received our first mail since February, and some men received thirty and forty letters the
first day. A British NAFFI and a tiny PX sold canned fruit and Palestine chocolate. There was a
movie, showing very old pictures, under whose grass ceiling the birds flew in the daytime and the bats
flew at night (Captain Meriwether was bombed by a feathered friend). The YMCA, overlooking blue
Great Bitter Lake, was a pleasant place to write a letter and have a cup of tea and a cookie. The
Officers Club sold big cold bottles of powerful Canadian Ale. But pleasantest of all was the sense of
impending excitement. Major Whittington was as eater as any boy to get into the "blue," and could not
hide his anticipation. He seemed far younger than he had seemed in Walterboro, as if worries of
preparation had fallen from his shoulders once that period of preparation had ended.......Officers of the
well-known 12th Bombardment Group were on hand to prepare us for combat. Captain Marcan
counseled in operations – Captain Sewell gave advice to the S-2 section.......Many of the Squadron had
a chance to visit surrounding cities. There were flights to Tel Aviv and Jerusalem, trips to Suez and
Ishmalia. And Cairo......Opinions on Cairo were bound to vary, depending on whether one looked in
his sightseeing for differences from or similarities to the good old Unightd States. Most of our men,
when traveling, search for the latter. That's the reason they often find "nothing there" when visiting
famous places. To some, Cairo was full of flies and street peddlers, beggars and dirt. To others, it was
a colorful slice of the orient – Cleopatra's exotic city – ancient birthplace of the world. Definightly, it
was a hard place to find a good cup of coffee.......Many will remember Groppi's for excellent pastry,
Sheppard's hotel for good liquor, and the pyramids for an energetic camel ride. The Grand Hotel was
an appreciated gift to Service men from the American Red Cross......Alexandria – as several put it -
"That was the town." Renowned as having cleaner streets than neighboring Cairo, Alexandria was
more Westernized, its swank beach hotels reminding one of similar establishments in the States. Mixed
in with these was a large complement of dives where a coup of tea for the Egyptian ladies brought a
handsome fee. The crescent beach, bordered with clean modern buildings and here and there a pointed
minaret, had a misty sparkling quality that must have caught Cleopatra's eye when she barged in there
with Anthony......A highlight of the layover at El Kabrit was the first overseas pay call. Because no one
had been paid in several months, the total amount was enormous – about $40,000 dollars. It was all
paid in "Wallpaper" money – big vari-colored sheets of distinctly inferior paper -- "Wog money."
Nearly everyone experienced difficulty with the coins, since some were of equal size and unequal value
while others – with or without holes – were of unequal size and equal value. Nobody was fond of
"pissasters."......The squadron spent several days in training, chiefly skip-bombing. Then on April 8,
two crews struck out for the "Blue." Pilots were Lts. Flack and Johnson. Two cooks – McCarter and
Tetrault – really had the honor of being the first of the squadron to go up. They preceded the combat
crews in a DC-3......Kalaponidas also went by transport plane, on the same day the Ground Echelon
departed. He carved his niche in history when he held up the wheels of war and ATC to look for his
rifle.....On April 8, Lts. Flack and Johnson flew from Kabrit to Castel Benito, a final maintenance check
point for aircraft entering forward operational areas. Following inspection of their planes they
proceeded to Medenine, then a forward operational field, where other planes of the 340th Group were
based, as well as ships of the 12th Bombardment Group. On April 16, both Groups moved up to El
Maou airdrome, Sfax, evacuated by the Axis a few hours earlier. Four days earlier, Lts. Flack and
Johnson, riding as co-pilots in planes of the 83rd Squadron (12th Group), participated in a 12th - 340th
bombing mission and were thus the first pilots of the squadron to see combat service. On April 19, Lt.
Flack participated in another combat mission, this time with his entire crew: 1st Lt. John T. Hollis, Jr.,
co-pilot; 1st Lt. Syndey C. Ormsbee, bombareier; T/Sgt. Robert Goulding, radioman; and S/Sgt. Eugene
Hobart, gunner......On Good Friday, April 23, Lts. Flack and Johnson and their respective crews
participated in a 12th - 340th attack on an enemy airdrome at Soliman, at dusk, after turning back from
the same target earlier in the day because of failure of the fighter escort to meet them. In the evening,
however, the required fighters were on had to meet the bombers from El Maou, and accompanied by A-
30's (Baltimores) and A-20's (Bostons) the raiders went through heavy flak to smash their target. Lt.
Johnson's plane was shot down in flames and he and his crew were recorded "Missing in Action." With
him were 1st Lt. William B. Hille, co-pilot; 1st Lt. Joseph F. Schooley, bombardier; T/Sgt. George B.
French, and S/Sgt. Spencer Bomberger. No enemy aircraft were encountered......Two days later, on
Easter Sunday, Major Whittington, riding as pilot in a plane of the 489th Squadron with Lt. Deel,
operations officer of that organization, as co-pilot, and a 489th crew, took off to participate in another
mission. In the assembly maneuvers around the field his ship and another crashed and dove to earth
with armed bomb loads. Major Whittington and the other victims – all personnel were lost – were
given military burial in a cemetery outside of Sfax where German, Italian, and British soldiers were
buried. It was the Major's third combat mission in the Middle East Theater......Captain Donald J.
Marcan, a veteran 12th Group pilot, who had been assigned to the Squadron April 5th while in an
attached capacity at El Kabrit, was appointed Commanding Officer on April 25 to succeed Major
Whittington, and ordered to proceed to the front. He left the following day with 1st Lt. Arthur R.
Warnock, leaving Lt. Warnock and his crew at Castel Benito and continuing to Sfax by Air
Transport......The nine airplanes of the Squadron remaining at El Kabrit, as well as six ships of the
489th, had in the meanwhile been flown to the Deversoir depot for modification of a significant nature.
Five fixed .50 calibre machine guns were mounted in the nose in such a manner that the pilots could
fire them simultaneously.. It was the belief of General Brereton, at whose command the modifications
were effected, that the ships thus changed were rendered particularly effective for skip bombing against
defended boats and ships, especially troop-carrying barges. Three of the Squadron's modified ships,
piloted respectively by 1st Lt. Henry J. Schreiner, operations officer, 1st Lt. Horace L Henderson, and 1st
Lt. Harold H. Wilkerson, and their crews, were dispatched to Sfax via Castel Benito (April 26-
30)......The five airplanes of the Squadron remaining at El Kabrit flew to Castel Benito April 30th,
remaining there until May 3, when they proceeded to Sfax. They were piloted respectively by 1st Lt.
Louis F. Parsons, 1st Lt. Homer H. Willhite, 1st Lt. Ray I. Sherbourne, F/O John Simenitzky, and F/O
Harley H. Anderson, and their crews......Meanwhile, 135 officers and men of the Squadron of the
Ground Echelon piled into a bunch of trucks and headed for Tunisia......
Sfax, Tunisia Photos         Hergla, Tunisia Photos                 487th Squadron Album of Capt. Chas. Cook
April 12th                                                       TOP
Somewhere around dawn the Squadron was ready to take off, but evidently the trucks were not.
Headquarters used up a bunch of trucks. All the other Squadrons loaded their men. And by the time
the 487th was ready to pile in, there wasn't enough transportation. Major Whittington stood by, calm
but infuriated. Major Paul bounced from truck to truck, and eventually into Major Whittington. When
the convoy pulled out of the gates, the 487th was mixed up with everybody else in the 340th, and trucks
were busting at the seams......The first day was definightly the hardest. There was no lunch, and the
evening meal was served between 10 and 11 at night. We almost starved, but when we finally did eat,
the "C" rations really did taste good......We lost several trucks on the first day, some catching up with us
days later. They began dropping out as we entered Cairo, and continued to drop out until we halted. It
was a hectic day. Sgt. Preswich, in charge of keeping the wheels rolling, was very cheerful during the
ordeal......It may be recorded that a few lucky people rushed back to a roadside café, after we had
parked for the night, and bought great quantities of things to eat.
13th
The battlefields through which we passed were seven months old, but they were, to us, thrilling
evidences of past struggle. The convoy traveled almost 200 miles today, and much of that distance was
covered with wreckage and graves. The graves probably impressed us most. At least 50 miles of
today's roads were very bad. Late in the afternoon we arrived at our camp site, and area near a NAAFI
called "Noah's Ark." It was a very pleasant place to stop, selling eggs, sausages, and canned fruit. We
liked the EPIP dining salon, with flowers in bright shiny shell cases, and linen on the tables. "How
nice of the British," we thought, "and so typical. A tea shop in the desert."
14th
We left Noah's Ark at 0630 hours, stopped outside Matrun at and again hit the NAAFI. This one
also had a fancy name of some sort. It served tea, but it was impossible to keep the green-girted tative
waiter from pouring milk into it. The NAAFI, in a building this time, was well stocked with canned
peaches, pears, pickles, etc, and most of it was transferred shortly to our trucks. We didn't mean to
starve, even if there were to be no stops for a meal. Our camp site was at Bug Bug, or Buq Buq.
Most of us were intrigued by the name.
15th
Left Bug Bug at 0630 hours and arrived at Solum at 1030. The convoy wound up one side of a 2000
foot hill, and wound down the other. The burning question was : Will the gas trucks make it? They
did, but it must have put gray hairs in the heads of the drivers. We traveled 145 miles, mostly up and
down, and pitched camp at El Adem.
16th
A rest day. Trucks were checked and oiled and greased. nearly every one visited El Adem airport
nearby and gossiped with the Limeys there. One young fellow working in armament liked P-40's but
he figured American designers hadn't built such complicated machines for repair at fileds like El Adem.
Tobruk was not far distant, and attracted everyone because of its recent history. There were 8 ships
sunk in the harbor, and the town, very much out of bounds, was blown up considerably. The grave
yard, quite neat and simple, attracted many visitors. It was laid out in sections for the various
nationalities. There were three or four Americans among the many British, Italians, and others. Sgt.
Walter N. Jung found one German grave with the name "Walter N. Jung" on the black head cross.
M/Sgt. Lynch was among those impressed by the inscription in the cemetery: "At the setting of the
sum and in the morning we shall remember them."
17th
Left El Adem at 0700 hours and passed Tobruk at 1000. The country was flat and sandy covered with
cactus and sparse bushes. The convoy traveled 112 miles and stopped at Matruba for the night.
18th
Left Matruba at 0630 hours, came down a terrifically steep hill to Derna, on the sea. The road followed
the sea for a while after leaving the pleasant, pretty town, and then went into the hills again. It had
been blown out in places, and the convoy had to craw through a number of detours, or "diversions" as
the British called them. Senagalese were working on the roads. For 20 miles or so, the hills reminded
one of Western Maryland. The valley on the other side gave us our first glimpse of enormous halffinished
Italian colonial program. The fertile valley was checked with small plots of ground, each with
its stucco home with "Colonization Libia" inscribed on the front. For a given number of homes, there
was a community center, with a church and shops. Occupants of the project were gone, or so it
seemed. From the hills overlooking the valley, the land was green all the way to the sea, which could
be seen miles away......Our camp for the night was outside Barce. Communications finally got its radio
to functioning, and we got the news by short wave from England for the first time. Then night was
characterized by a heavy dew......Several officers went into the officers club at Barce, where they had a
well-served but skimpy meal of something that could have been camel meat. There was beer and
whiskey (Canadian Club) in limited quantities.
19th
Traveled from 75 to 80 miles, through tree-covered plateau to the dry coastal flats. A great deal of
equipment scattered along the roads. The convoy went through Bengasi and camped at Kilo 18, a
rather rocky area. We marveled at the great number of Liberator bombers we saw.
20th
Stayed at Kilo 18 all day, everybody cutting everybody else's hair. In the afternoon several trucks,
loaded with soldiers, drove into Bengasi for the first hot bath since leaving the States (unless you might
have got on in Cairo). It was wonderful. There were four separate baths, and none particularly
crowded. While we were there, tow truck loads of shouting singing, hand-clapping Negroes drove up
for their baths. They popped out of the lorries, fell into a quick formation, stomped their feet in several
brisk facings, and fell out again. They were British pioneer troops, and didn't speak a word of English.
They were certainly black......The communications men led a song-fest at night after chow. The old
songs sounded very nice.
21st
Left Kilo 18 at 0630, passed Agidabia . Plenty hot. Went 120 miles, camped West of Agidabia.
Mosquitoes bit like hell.
22nd
Departed camp at 0700 hours. Passed El Agheila at 1100. We expected a town of considerable
proportions, considering its fame, and were surprised to find only 2 buildings. From there the road
meandered over a stretch of flat land to a distant border of hills. "Colonel" Blume rode up and down
the convoy spreading the news that an explosion on the other side of the hills might prove interesting.
He thought a supply dump had been attacked by German planes. It turned out to be a British truck,
burning at the side of the road. A load of mines, saved for use in demonstrations, had exploded. One
man was burned to death, and was buried by the smoldering lorry at the side of the highway. Another
severely injured man was taken to a hospital in one of our ambulances......We stopped at Marble Arch at
1400 hours, and everyone promptly went in swimming in the Mediterranean. The water was cool and
very clear.
23rd
Good Friday. Traveled 120 miles through sage desert. Passed Nufilia at and camped about 1700
hours. Chaplain Cooper held services at 1830 in front of dispersed trucks on the side of a hill. Catholic
services were held by T/Sgt. Buller, who read the Stations of the Cross.
24th
Passed Sirte at 0830 and Bureta at 1100. The roads were good except where blown out. Camped at an
isolated place by the side of the road.
25th
Left camp at 0730 and passed Misurata at 1000. Camped between Homs and Tripoli, after traveling
about 120 miles. Major Paul went on into Tripoli for further orders. He returned to say that Sfax,
rather than Medennine, would be our destination. Easter Services were held by Chaplain Cooper after
the evening meal. All were impressed by the simplicity and solemnity of the occasion. T/Sgt. Buller
again held Catholic devotions. Mail was taken up for posting in Tripoli.
487th's C.O.  Major Cyrus Whittington was killed in action at Sfax, Tunisia April 25, 1943.   (487th Squadron Album of Capt. Chas. Cook)
26th
About 0100 hours in the morning a fire broke out in the chow trucks and every guard in the convoy
fired his rifle. The convoy passed through Tripoli at 0900 hours and became entangled in a mass of
motor transport going to the front, was held up for a couple of hours. We camped in a grove of tall
palm trees about 30 miles outside of Tripoli......PX supplies were distributed. That mobile PX we had
heard so much about had finally caught up with us......About dark a guard (probably Brown, on the gas
trucks) got news from a passing soldier that a flying Major had been killed in an airplane crash at Sfax
on Easter Sunday, and that a plane of the 340th had been shot down. There was no other news, but the
"flying Major" could be none other but Major Whittington......There was an air raid over Tripoli at
night......
27th
Roughest roads of the entire trip. Drove 143 miles to Medennine, stopping there at 1600 hours. The
country was little more than a wasteland.
28th
Left Medennine at 0900 hours and passed the famous Mareth Line (or what we thought was the Mareth
Line) at 1100 hours. Lots of tank traps and barbed wire. The country was greener, with many lush
orchards and vineyards. At 1800 hours the 1900 miles journey was completed when we skirted Sfax
and drove into El Maou airport......We were greeted by Lts. Ormsbee and Flack, who told us briefly of
what had happened – that Major Whittington had been killed in a field crash on Easter Sunday, and that
Lt. Johnson's ship had gone down over the target. They themselves had been on missions and had
already learned to crawl up into their helmets. Captain Meriwether, who had served as Group
Executive officer with the advance echelon, told us that Major Whittington and others killed in the
crash had been buried with military honors in the cemetery at Sfax......So ended the second separation
of the various elements of the Squadron.
29th
The Sfax area was very pleasant. We had been told when we left Egypt that "you'll like it up there."
And we did. There were almond trees (we thought they were peaches), fruit trees, and olive trees.
There were even rose bushes in bloom. The weather was pleasant – not very hot in the daytime, and
cool enough for two or three blankets at night......Digging slit trenches was something new for us.
Most dug them wide and deep. Sgt. Kosack's was one of the very best.......A great deal of time and
energy was spent in making tent life confortable.
30th
The job of digging in the tents was real work. The soil, being soft, presented no real difficulty. But the
shoveling did.......Most of the squadron had chow at the 489th mess and the rest ate with the 486th, our
own mess hall having remained in Kabrit to serve those staying there. Mess tents had not yet been put
up, and we ate on benches in the open (if you could find a bench). The "C" rations had not yet grown
so very monotonous. Kalaponidas began to bake some good white bread, and there was plenty of
peanut butter and jelly. Maybe our appetites were being built up by the digging, but our four good
friends – chili con carne, corned beef, meat and vegetable hash, and spam – didn't taste bad at
all.....Trouble was had keeping wash water hot enough.
May 1, 1943
Captain Marcan was becoming known as a good guy and showed promise of being a swell
commanding officer. He was trying to bring to the 487th some of the improvised comforts of the 12th
Group. A shower bath was being constructed (Sgt. King appeared to be in charge, or something). The
ready room was being converted into a pleasant reading room.
2nd
The war to the North was drawing to a close. Sgt. James Johnson made a bet with Cpl Lewis Lloyd
that it would be over by May 15th. We saw a few evidences of it – Sfax was raided – the guns around
the harbor made a pretty barrage, like the 4th of July. And being tenderfeet we hit slit trenches on
double time. After all, we could very well have been an alternate target.
3rd
In Sfax we had our first chance to examine a bombed city and talk to the residents. In the dock area
and the business section adjacent the damage was great. Some bombs had hit in the old Arab section of
town, and some citizens were saddened and somewhat angered by this bombing of non-military
objects. Some blamed the Americans, and some said it might have been the Germans. Most shrugged
"C'est la guerre." They liked us and asked us to their homes and to their dances. We did not like to eat
their food because there was great scarcity of food in the town......The fields of grain were ripe and
yellow around the airport. An agreement was being worked out with the Arab governor whereby the
workers could come in and cut their crop.
4th
Combat crews and partial combat crews of the squadron participated with personnel and airplanes of
the 489th Squadron in a 36-shop raid on Zagonan on the shrinking Tunisian front. Although all aircraft
of the 340th and 12th Groups returned, the raid was not an unqualified success, since one of the two
groups – it is difficult to determine which – dropped its bombs behind the allied line, causing material
damage. In the mission, which went over the target about 0815, Lt Schreiner flew as co-pilot, his first
combat assignment, with Lt. Flack and his crew. Other 487th pilots who flew as co-pilots were 1st Lt.
Wilkerson, 1st Lt. Henderson, and 1st Lt. Warnock......It is worth pointing out in connections with this
operational activity in Tunisia that many of the raids were made in accompaniment with Baltimores and
Boston bombers of the R.A.F. under cover of American P-40's and British Spitfires. Owing to the
marked aerial inferiority of the Axis in this theater following the push from Alamein, our bombers were
wont to encounter little fighter opposition on their raids, although the opposition by by anti-aircraft fire
was disastrously powerful.
5th
The camels bouncing placidly across the familiar GI scene offered a continuous source of amusement.
Their incongruity ("they look like they were made from different parts of several animals," someone
said) never failed to bring a laugh, and their enormous loads of junk – like the great piles heaped on the
little jackasses – made them even more comical. The "Wogs" (as the native Arabs were called) did not
appeal to the American soldier. He could not forgive them their dirt, their laziness, and their penchant
for overcharging for their eggs and vino......The Yacht Club boys, the indefatigable team who had
entertained us on the West Point, appeared again with their vigorous vulgarity.
6th
One airplane and two crews of the 487th Squadron participated in a 36-ship bombing mission against
supply dumps and troop concentrations at Furna and Massicault. In addition, several first pilots,
inexperienced in combat, rode co-pilot with pilots of the 489th Squadron. The 36 ships in the mission
were from the 12th and 340th Bomb Groups and were covered by Spitfires and P-40's. Leading the
formation in "El Senor," a 487th plane, was Col. William C. Milla, Commanding Officer of the 340th
Group. Captain Donald Marcan was his co-pilot. Other crew members were 1st Lt. Edgar C. Penney,
Group Bombing Officer; T/Sgt. Gordon Warren, radio man; and Sgt. Russell E. McGuire, gunner, the
latter two of whom were making their first combat missions. Take-off was at 0615......The formation
encountered very heavy flak after entering enemy territory and the leading ship with Colonel Mills and
Capt. Marcan was hit and seen to to down in flames. Reports that three parachutes were seen to stream
out of the falling ship were unconfirmed......The formation went over the target at 0746 and placed their
bombs with excellent results in the target area, where the 69th and 86th Panzer Grenadiers were known
to be retreating. As a result of Allied raids on this target and on St. Cyprien, about 10 miles closer to
Tunis, Allied forces were able to advance beyond St. Cyprien by evening. Many 80 mm guns were
abandoned in the retreat......Two of the returning 25 planes made belly landings and one bailed out its
crew over the field before crashing with a bomb load. Major Bachrach, co-pilot, brought in a ship
whose pilot, Lt. Bennett, had been killed......In the afternoon at 1401 hours, 18 ships of the 12th and
340th Groups took off for the St. Cyprien target. This time the raiders encountered much less intense
flak and all planes returned safely. On the raid from the 487th Squadron were Lt. D. Scott, pilot of the
489th Squadron; Lt. Arthur R. Warnock riding as co-pilot; Lt. Robert N. Peterson, Navigator-
Bombardier; T/Sgt. Edgar L. Kinsinger, radio man; and S/Sgt. Fred L. Hall, gunner. Lt. Kile of the
489th Squadron piloted ship #42-32246, assigned to the 487th, with 1st Lt. Homer H. Willhite acting as
co-pilot.
7th
No missions. 1st Lt. Lewis F. Parsons assumed command of the Squadron, succeeding Captain Donald
J. Marcan......The fall of Tunis was cause for great rejoicing, but it was anticipated that the siege in Cap
Bon would be rather long. We felt that the Germans would be difficult to pry loose from the rugged
terrain of the peninsula.
8th
Four of the squadron's crews flew in a 36-ship formation of the 12th and the 340th Groups against
Pantelleria landing ground. Attacking the same target where five large formations of A-30's and A-20's.
All of the 12th and 340th Group's airplanes returned without mishap. Over the target the ack-ack was of
moderate intensity and poor accuracy. It was said of the Italian A/A gunners that they shot before and
after bombs away, but took to their holes when the bombs began to fall. Only one lone gunner, to
whom the squadron felt it should drop a medal in a bottle, kept popping away while the bombs landed
well on the field and runways......The participants were: Lts. Marshall E. Lambert, Benjamin S. Howle,
and Robert N. Peterson; T/Sgt. Joseph Wynne, and S/Sgt. Herbert Birkley. Lts. Harold Wilkerson,
Harold H. Hague, and Robert J. Sather; T/Sgt. Dominic Grillo, and S/Sgt. William Durie. Lts Don W.
Scott (489th), Arthur R. Warnock, Henry F. Wrede; T/Sgt. Edgar l. Kinsinger, and S/Sgt. Frederick
Hall......Lt. Parsons flew his first combat mission, as co-pilot for Lt. Wagner of the 489th Squadron.
9th
Mothers Day. Arrangements were made for telegrams to be sent, somewhat late......The airfields and
landing ground on Pantelleria Island were again the target for allied bombers. 36 B-25's from the 12th
and 340th Groups, including five ships and 3 crews from the 487th unloaded on the target. The 340th
element of 18 ships took off at 0702, crossing the target at 0814 with a fighter escort waiting there, and
dropped all bombs in the target area, starting a number of fires. There were no casualties or damage to
our aircraft. The participants were: Lts. Warnock, Sherbourne, and Sullivan; T/Sgt. Kinsinger, and
S/Sgt. Hall....F/O Bell, 1st Lt. Willhite, and 1st Lt. Cunningham, Sgt. Reilly, and S/Sgt. Hickman....Lts.
Henderson, Howle, and White, T/Sgt. Furey and S/Sgt. Bilodeau.
10th
In the morning the airfield and dispersal area at Pantelleria Island were bombed once more, as well as
the barracks there. In the afternoon the attack was shifted to the harbor area......The first attack was at
0835 and started four fires. The general comment of those participating in the raid was that it was the
most effective raid staged on this target by our planes. Participants: Lts. Flack, Schreiner, Ormsbee;
T/Sgt. Goulding, S/Sgt. Hobart......Lts. Sherbourne, McCabe, Wrede, S/Sgt. Bernstein, S/Sgt.
Berry......Lts. Willhite, Emslie, Cunningham; T/Sgt. Pitonyak, S/Sgt. Dzialo......When the raiders went
over the harbor in the afternoon, many of the bombs fell in the water, but some fell on the town and
docks and started fires. Participants: Lts. Henderson, Brophy, White; T/Sgt. Furey, S/Sgt.
Bilodeau......F/O's Anderson and Lewis, Lt. Sather; T/Sgt. Berninger, S/Sgt. Crane......Lts. Warnock,
Fonda, Sullivan; T/Sgt. Kinsinger, S/Sgt. Hall.....F/O's Bell and Simenitzky, Lt. Loera; Sgt. Reilly,
S/Sgt. Hickman.....Lts. Wilkerson, Hague, Loysen; T/Sgt. Grillo, S/Sgt. Durie.
11th
While the 6th Armored Division of the British 8th Army were cutting through from Tunis southeast to
Hammamet to slice off the entire Cap Bon peninsula, and elements of the 19th French Corps were
driving Northeast through Zagouan, the 487th Squadron participated in an allied bombing smash aimed
almost at the center of the considerable pocket of troops who were thus surrounded above the
Enfidaville Line. Three crews from the 487th and 33 other crews from the 340th and 12th Groups
battered gun emplacements at Djebel El Krera, about 10 miles Northwest of Enfidaville. Crews
reported they hit the target 24 times with a good pattern. Participants: Lts. Flack, Hollis, Ormsbee,
T/Sgt. Goulding, S/Sgt. Hobart......Lts Howle, Parsons, Peterson; T/Sgt. Furey, S/Sgt.
Bilodeau......F/O's Bell and Simenitzky, Lt. Loera; Sgt. Reilly, S/Sgt. Hickman.
12th                                     TOP
Organized Axis resistance in North Africa virtually ceased about 1800 hours May 12, 1943, after three
and a half years of violent struggle on battlefields from Tunis to the gates of Alexandria and back.
Only one strong pocket of axis resistance located in the hills behind Enfidaville, still rejected German
General Freyberg's order to surrender. General Von Arnim, who had succeeded as actual supreme
commander of the Axis forces in Africa when Rommel left, had been captured about on Cap Bon
peninsula, trying to escape......On this last day of resistance an 18-ship formation of Mitchells from the
12th and 340th Groups bombed enemy gun installations and troops in the pocket of resistance above
Enfidaville. Three combat crews and airplanes of the 487th Squadron participated in the mission. they
were over the target at 1530 and started three fires and apparently silenced some light A/A guns firing
below. Friendly troops outlined the target area with white smoke. Participants: Lts. Lambert, Garrett,
and Brown; T/Sgt. Wynne, S/Sgt. Birkley......Lts. Warnock, Fonda, Sullivan; T/Sgt. Kinsinger, S/Sgt.
Hall......Lts. Wilderson, Leete, Loysen; T/Agt. Grillo, S/Sgt. Durie......An English Air Liaison Officer at
El Maou reported news from Tunis that Captain Donald J. Marcan was discovered in a Tunis hospital.
His condition was unknown and the fate of the other occupants of "El Senor" was still a matter of
conjecture......Col. A. E. Tokaz, 340th Group Commander, reported that 1st Lt. Frances X. Tehan, the
squadron's operations officer when the 487th left the States, was said to be safe in West Palm Beach
with 4 others of his crew after living for 21 days on "K" rations on a Caribbean Island. With Lt. Tehan
when his plane disappeared Feb. 18 into a turbulent weather area between Florida and Porto Rico were
F/O Robert Lytle, co-pilot; 1st Lt. Robert Crowell, navigator; M/Sgt. Jess W. Brazell, aerial engineer;
T/Sgt. James Hughbanks, radio operator; S/Sgt. Fussell Hinchman, gunner; and M/Sgt. Richard
Hanson, passenger.
Thus ended the North African campaign, just one month after Lts. Flack and Johnson rode as co-pilots
to become the first men of the 487th to see combat. There were still 33 officers and enlisted men
remaining in Kabrit, and 3 crews and planes were yet to arrive. The squadron had not yet flown a full
squadron formation, but nearly all the crew members had been checked out in combat on at least one
mission, and they definightly knew what it was like. And they were to carry on without stopping, just as
if a great campaign had not come to an abrupt and very decisive end.
487th Squadron Album of Capt. Chas Cook
Cairo, Egypt
General Orders
EXTRACT
Commendation of Organizations for Distinguished Service. The following-named organizations of the
9th U.S. Air Force are commended for their distinguished service in the Middle East campaign
hereinafter described:
The 340th Bombardment Group (M), Desert Air Task Force, Ninth Unightd States Air Force. For
outstanding performance of duty in action against the enemy in direct tactical support of the British 8th
Army in the Tunisian campaign in the Middle East Theater from march, 1943, to the capitulation of the
Axis forces in Africa. Living under conditions of great personal hardship and danger in the desert
directly behind the advanced echelons of the ground forces and operating through all types of weather
and despite frequent enemy attacks, the flying and ground personnel of this organization at all times
exhibited the greatest courage, resourcefulness, initiative, efficiency, and devotion to duty. By the
successful execution of devastating bombing attacks on enemy airdromes, supply lines, troops, and
installations in which were encountered intensive anti-aircraft fire and repeated attacks by enemy
fighter planes, numbers of which were destroyed, this organization contributed directly to the
destruction of enemy forces and the expulsion of the Axis forces from the continent of Africa. The
meritorious performance of missions and devotion to duty demonstrated by this organization in action
against the enemy are worthy of the highest degree of emulation.
By Command of Major General Brereton:
V.H. Strahm
Acting Chief of Staff
H. H. Wild,
Lt. Col, A.G.D.
On September 1st, 1943, a Foreward was written by General Brereton as a preface for pamphlets
entitled "Twenty-Four Hours of Hell" written by S/Sgt. James Q. House and illustrated by Sgt. Gregory
C. Moore, describing the activities of the 340th Group on May 6, 1943: "The Avengers have fought
valiantly. In their brief but active career as a medium bombardment group of the Ninth Air Force they
established an enviable record. It is a record of long and arduous missions; of operations under
pioneering difficulties in the early part of their existence. It is a record not unattended by misfortune,
including the loss of a gallant commander in action over Tunisia.
"They began independent operations as the 340th Group precipitately in the midst of a desert and
in the midst of a campaign with begged, borrowed, and improvised equipment. Early struggles and
misfortunes undoubtedly did much to create the fine esprit d'corps which is so marked in this Group.
Their career as an independent group in the Ninth from April 19 to the fall of Sicily spanned the most
active period in the history of the air force. It is an outfit of which any commanding general may well
be proud.
"No fairly reported story of this group could lack for interest. Theirs is a record which needs no
embellishment. I heartily commend their good works and endorse any written account of them.
Signed Lewis F. Brereton   TOP
487th Squadron Album of Capt. Chas. Cook
340th Bomb Group Catania Sicily 1943  VIDEO    (Transcribed from National Archives film; 52 mb)
Unedited version with no scenes cut
September 1943
[Transcriber's note: Some entries are truncated. Please see the original document for the full details.]
War Diary, 487th Bombardment Squadron, 340th Bombardment Group
Prepared by: Lt. Clifford Swearingen, 487th BS.
September 1, 1943
No mission today. There is a general feeling that the invasion is about to start. Where? Yesterday's
move from the revetments to the Squadron area relieved us somewhat. Living right out on the airfield
is not quieting to the nerves. Two "air raids" kept us jumping. News from home says a sign in a
restaurant comments: "Don't argue with the help—we've got plenty of customers." Catania hasn't yet
woke up. It's been rather hard hit, but only in spots. Some of the damage must have been done by the
340th Group, but a lot of it appears to have been done by artillery or naval guns. The barber shops are
functioning, and a few gelati shops, but little else. The streets are being cleared and sewers repaired.
Three good men turned up today. Sgt. Markow, Pfc Dugas, and Pfc Mylott, who were left in the
hospital back at Kabrit, (oops, mistake). They went to radio school and evidently the thrills of Cairo
had distracted them sufficiently that they didn't miss us.
2nd
Mission today to some headquarters in the toe of Italy. Pinpoint 3549. Take off at 0415, time over
target 0720. Good pattern over target area. Only casualty was one hole in one plane. The Squadron
area is pleasant enough. Part of the tent area is in an old tomato patch, where the rotten tomatoes
attract flies and smell to high heaven. Excitement in the afternoon around mess time. 4 ME 109's
attacked Catania Harbor. A/A opened up. Some hit slit-trenches, others watched an ME draw away
from a pursuing Spitfire. A barrage balloon was knocked down. Al Schacht, baseball comedian, was at
the Air Force Theater in Catania, in conjunction with the Sicilian Varieties. The latter was a swell
show, in spite of being in Italian. As Malcolm White says: "Vulgarity must be universal." Had two
missions today, the second taking off at 1255 to bomb Crotone L/G. The L/G was covered with cloud,
so the formation bombed the alternate target at Monasterace Marino. There were 4 direct hits on the
tracks. There was no opposition and all planes returned safely. Lt. Sweetser Linthicum and T/Sgt.
Goulding returned from the hospital today.
3rd
Mission today: "bomb and immobilize Camigliatello L/G #1 at Z1388." Time up 0625. Each box hit
a different target. 1st box probably hit Camigliatello L/G #2 at right angles to runway, bombs falling
half way across runway. 2nd box probably hit Camigliatello L/G at western part of field. The field was
overshot with but 20 percent hits on field. The impermanent nature of the L/G/s prevented accurate
observations of the results. Even in later photographs, it was difficult to tell which were L/G's. The
evidently were abandoned, for only one damaged plane could be seen in the photos. This morning the
invasion of Italy took place, at 0430 hours. We had been prepared fro this by a talk by the Air Liaison
Officer last night at 1815 hours. The Americans evidently are not participating in the show, and
everyone wonders what they are going to do next. 1st Sgt. Parkins left for the hospital today. Sgt. Milo
Kubat will take over in his absence.
4th
The 340th Group is not to participate in this part of the invasion. No raids today, and we have a stand
down. "Ship Ahoy" with Eleanor Powell showed at the Air Force Theater in town. New additions to
the Squadron were 2nd Lts. William R. Badgett, pilot' Charles H. Chandler, co-pilot, and Melvin L.
Miles, bombardier. They are from Bombardment Training Center. Sgt. Kaszyski finally went to the
hospital. He's been sick since Comiso. Some mental disturbances might be troubling him, as well as a
weak stomach.
5th
Stand down today. The show in town was Deanna Durbin in "The Amazing Mrs. Halliday." AMGOT
is on the ball. A Catania theater is presenting Deanna Durbin in one of her earlier shows, with Italian
name and subtitles. Catanians have been waiting for years for US shows, and seem to be flocking to
them.
6th
Stand down again today. Show at the hangar was "Syncopation" with Jackie Cooper and Bonita
Granville. An oldie, and not very good. New additions today were 2nd Lts. Farly, Duthie, and F/O
Moore, with S/Sgts. Kolineck, Morrison, and Fleming.
7th
Target for today was the marshaling yards at Crotone. Crews reported 40% hits and good pattern
throughout the yards. Fires were observed burning generally in the area. 1st box was believed to have
hit a spur south of the main target area. This was accurate reporting, a characteristic of 487th crews.
The photos revealed a pattern across the south end of the yards, lying across the station and sheds. The
other box cut the narrow gage track and might have hit the station where transfer was made from
narrow to standard gage. Three ships were slightly damaged by ack-ack. Our old friend, Leon Errol, in
"Hurry, Charlie, Hurry" showed at the hangar. T/Sgt. Goulding and Cpl McBride returned from the
hospital.
8th                         TOP
Stand down today. But after the evening meal, the ALO told us of the invasion of the Naples area,
which was to occur next morning. The 340th would definightly be in on this. Captain Meriwether
synchronized with the ALO in announcing the surrender of Italy, which news seemed like cause for
cheering. Sgt. Balonis went to the hospital.
9th
Night missions started early this morning, and started with tragedy. Take off was at 0230, and the
target was Avellino. The first ship to take off was Lt. Kenneth Bell's. He did not clear the trees at the
end of the runway, ran into other obstacles, crashed. The plane was destroyed, although the 1000
bombs did not explode. The co-pilot, Lt. Charles H. Chandler, on his first mission, was miraculously
saved. He was thrown clear of the plane, and "ran like hell, because I thought those bombs were going
off." He was discovered by the medics some distance from the plane, and could walk and talk. After
about 3 days in all the Squadron, his brief history with us ended when he was taken to the hospital. All
other members of the crew were killed. They were Lt. Bell, Pilot; Lt. Orlando Loera, bombardier; Sgt.
Edward Reilly, radio-gunner; and S/Sgt. Spencer O. Hickman, top turret gunner. All were highly
regarded in the Squadron. Lt. Bell had just volunteered for a second "tour" of fifty missions. Lt. Loera
was one of the best bombardiers. Sgt. Reily was considered a swell fellow. And Spencer O. Hickman
was looked upon as a sort of father. He, in fact, had two sons in the service. Funeral services were
held at the chapel in the afternoon, Chaplain Cooper conducted. Lt. Bell's ship was the first to take-off.
It was an ordeal for the rest of the formation to take off right over the flaming plane. Without the aid of
the moon, they went on to Avellino, bombed hell out of it. At 2030 hours same day, there was another
mission. Target was Grazzanise L/G #1, and all bombs were dropped in the area of the incendiaries.
(night mission). To complete the tragic day, 2 planes did not return from this mission: Lt. Willhite's and
Lt. Harley Anderson's.
10th
In the wee hours of the morning news came that Lt. Willhite's plane had landed at an emergency
landing ground at Casbile. Everyone was safe. No mission today. The Enlisted Men's "rest home"
began functioning today. 20 men went in on two day passes. 2nd Lts. Davis and Evans were attached
for rations and quarters. Cpl. Kwolek went to the hospital.
11th
Target today was the highway intersection at Corleto, and takeoff was at 1605 hours. First box reported
directed hits on the road south of the intersection. The second box reported 90% hits on intersection
making roads south, north, and northwest impassable. Photos showed the first box hit where they
reported, but photo cover was not complete on the second box. Lt. Linthicum returned from the
hospital.
12th
Today a raid sprang up in a hurry in the afternoon – with only about 10 minutes for squadron briefing.
But the mission was the squadron's second over Corrleto, Italy, a little crossroads town deep in the
mountains. Primary target was again motor transport on the roads south of the town, with the town
itself as alternative target. No M/T were seen, and the town itself was difficult to find. 488th Squadron
returned to base with bombs. Although they were leaders of the formation, our squadron did not follow
them, but milled around in search of the town. There was no opposition, so they flew low, bombing at
about 7800 feet, or about 5000 feet above the town. Both boxes landed squarely in the town, blasting
the hell out of it. The object was to block the roads, and must have been achieved. The squadron was
cheered by the war news. Taranto and all the heel of Italy was announced as ours, and progress in other
parts of Italy was taking place. The Russians were advancing across the Ukraine and were getting
close to Maritopol. 4 battleships, 6 destroyers, and 7 cruisers had put into Malta – part of the Italian
fleet surrendering. In the squadron, Lt. Sweetser Linthicum has now seemed to have fully recovered
from his attack of malaria and First Sergeant Parkins has already returned to his job after having the
same disease. It certainly did not affect his booming voice. All enlisted men enjoying their "rest
home" in Catania returned after two days, and twenty more men went in. So-so was the comment—
food and wine, but no women. And nothing doing in town. Lt. Anderson's plane was still missing from
the night raid over Grazzanise L/G in the early morning hours of September 9th, date of the second
landing in Italy. One rocker went to the following bucks: Leary, McRae, Larson, and Brownlee. Cpls.
Morrrison and Seay became Sergeants, and a whole slough of Pfc's made Corporal. Among the latter
were Doyle, Ellman, Flynn, Graffius, Grupp, Haddock, Incarbone, Gross, Jenkins, Lozano, Pedersen,
Porter, Reuter, and Sobanski.
13th
Big event of the day was the return of the crew lost after Sept. 9th night raid on Grazzanise L/G. the
crew, lost on the return, prepared calmly to bail out over an unknown island when their gas supply
began to run low. "Moose" Sather, bombardier, landed on the ground, the others in the water. Sgt.
Schwartz, radioman, was in the water three to four hours, suffered from extreme nausea and a deep
feeling that he as about to die, was pucked up by a fishing boat. He directed them to Sgt. Kiskiel, also
in the water. Lt. Egbert, co-pilot, swam for eight hours before a motor boat rescued him. Lt. Harley
Anderson, the pilot, was dead when discovered, later in the afternoon. The island on which they found
themselves was Lampedusa. In a graveyard there, Lt. Anderson was buried with military honors by the
Royal Air force garrison. The 487th Squadron celebrated its first anniversary with short speeches, a
good supper of hamburgers, and a girly show. With the squadron assembled on benches outside of the
mess hall, Capt. Parsons spoke briefly of the past year, what changes had occurred and what progress
had been made, and then described this period as "a seventh inning stretch," after which, with renewed
energy, we would finish up the old ball game. He hoped on our next anniversary we would be tossing
hot water bottles out of an American Legion hotel window in New York City. The girls of the Sicilian
revue preceded the squadron at the hamburgers, displaying considerable vigor at the table. they seemed
to enjoy the real honest-to-God meat, the fine white-flour buns, and the molasses cookies, which they
stuffed into their enormous handbags. Their show, staged at one of the hangars, was entertaining.
Some did not attend because a night mission was in the air. target for tonight was cross roads just west
of the ancient ruins of Pompeii. The purpose was to aid in foiling a proposed counter attack of the
Herman Goering Panzer Division forming around Mt. Vesuvius. 12 planes took off like clockwork a
few minutes before . 11 planes went unopposed over a well-lit target, nine reported direct hits
and two reported near misses to the South – misses which might have been in another crossroads. Lt.
Garrett mistook the Island of Ischia for Capri, turned right and buzzed Naples without encountering any
ack-ack, attacked a road junction at the north base of Vesuvius. The crew noted a terrific explosion.
On the return he felt briefly that he was lost and greeted land with this comment, "Mother Earth, how
GLAD I am to see you!" The first surrender to the Group occurred in the afternoon when an Italian
Savoia Marchetti 79 bomber came into the field scattering white flares like rice at a wedding. A
Captain, two lieutenants, and two enlisted men had seen the Germans coming, hopped into a cold plane
and got away with a towel and toothbrush. News of was on other fronts continued to be good.
Salamaua was taken—The Russians came within a few miles of Bryansk, and another Italian battleship
came into Malta. In the Naples area, the Germans are attacking with what seemed to be some
successful pressure, but our plans ware already formulating to give them hell on the morrow. New
additions to the Squadron today were 2nd Lt. Clyde H. Knapp, Jr., co-pilot, S/Sgt. Jack L. Olson, Jr;
S/Sgt. Jack L. Parks; and Sgt. Edward F. Casey.
14th
Another Italian airplane landed on the field today – a three-motored transport with a number of
passengers. A frequent comment has been that neat appearance of the Italian officer personnel. A
mission took off today shortly after . We were told the target yesterday. It is Battipaglia, a town in
the Salerno area taken by the Allied invaders, but retaken by the Germans. it aided in rendering useless
Allied use of the airfield at Monte Corvino, which as under artillery fire. Today we were told that the
town was to be attacked by four Groups of B-25/s, four groups of heavys and two groups of B-26's, and
that the fighter escort would also carry bombs and salvo over the target. That meant plenty of hell was
to be handed out. Our squadron, with the 488th, dropped their bombs with good results and returned
without casualty. F/O McLaughlin described it as a successful "milk run." Berlin announced the fall
of Bryansk, but nothing was said by the Russians. Our own forces around Salerno were having a hard
time of it, but were striking back strongly. C-47's in formation flew over last night, evidently loaded
with paratroopers. Lae, in Southwest Pacific, was also catching it. Our APO 520 has been the the third
change in two months and everyone is annoyed because it is being changed so much. The mail has
been slowed up somewhat. Letters of August 24 are just betting here, and normally it takes about two
weeks. Packages now get here in tow months, however, and they are coming in well and in good
condition. One man in the Group has 50 missions. All the combat crews are sweating out what's going
to happen to him. His name is Marsh. Word has been received from Lt. Cunningham, who was with
Sgt. Sherbourne as bombardier when their plane crashed into the sea after a raid on Pantelleria on May
30th. Others in the plane were Lt. McCabe, Sgt. Berry, and Sgt. Bernstein. All were saved except Sgt.
Bernstein, who was drowned and went down with the plane. Lt. Cunningham writes that the is in the
States, and that his leg is paralyzed. He will not be able to use it for a year. A new member of the
Squadron is 2nd Lt. Floyd E. Hauser, pilot.
15th                                     TOP
T/Sgt. Edward S. Johnson and Sgt. Elinoff may be seen around camp again. They returned yesterday
from a Tunisian hospital, where Sgt. Johnson was being treated for arthritis and Elinoff a bad stomach.
487th Squadron had twelve planes over the Italian town of Eboli today. The town has been taking a
beating from every group in this area. Pictures reveal our bombs landed square in the town, which is
east of Battipaglia about three or four miles, and is a scene of heavy fighting. Our crews reported
artillery duels South and East of the town. News came in slowly. The bomb line of the 5th Army in the
Naples area, leaving the west coast road free. We don't know exactly where the troops are, or whether
the two armies have met, but the bomb lines of the English have heretofore been not very far in front of
the forward patrols. Catanians are reading today that Bryansk Conquistada." They read avidly,
walking down the streets with their heads deep in their papers. Watching the course of the war.
Evidently they don't think that it is coming back this way soon because the town is filling up, and
rubble is being cleared away. The Officers Club was gay tonight with the pop of "champagne" corks.
The wine is not champagne but Spumante, bottled in Italy. But the corks fly very nicely. Tomorrow
night we have real champagne—black market stuff at $6 a bottle. Lts. Garrett and Mayer were a bit
tight this evening and the former were barking (Section 8?) at the Eytie waiters. Lt. Hollis aimed a
cork at Col. Tokas, but his feet turned cold. Captain Meriwether confined himself to ice cream (gelati
to you) with meringue. The laundry has been out for two weeks. Otto Stellato took it to Catnia, got no
results, and took it all the way to Comiso. There are a  number of dirty soldiers hereabouts.
16th
The show tonight at the hangar was "Powers Model" with George Murphy and Anne Shirley. Benny
Goodman played and Dennis Day sang as well as the none-too-good amplifying system would let them.
They seemed undisturbed that planes were taxiing about outside, announcements were being made
(487th Ordnance had to report outside of the hangar for some reason) and general confusion was
reigning. Two bulbs burned out and there was a short intermission while someone went to get another.
"Fats" Waller filled in on a scratchy record with "I've got my love to keep me warm," a favorite with
the 340th Special Services. The mission today took off at and bombed the cross roads East of
Eboli, Italy. They didn't hit the exact intersection, but they laid a pattern across both roads with
considerable effect. There was some ack-ack, inaccurate to the rear. Captain Parsons was complaining
of the GI's, but he was seen last night at the Officers Club with a very attractive sister from a British
hospital. The Enlisted Men's Club now have a very novel "entertainer" in the person of a girl named
Betty from the States. She is of Mexican descent, spent a number of years in the States, and left there
in 1940. Her bold vocabulary (profane) seems to be her most astonishing accomplishment, although
she evidently has others. The Russians announced the capture of Novorrosisk. The 8th Army is only 18
miles from the attacking 5th Army. Australians and Americans are near Lae. Combat crews are
sweating out what will happen when they finish their 50 missions. There is a new rumor that they will
go for a short "rest" (not in the U.S.) and then be transferred to another Group, or become
administrative officers in rear echelons. Announcement was made today that the Isle of Capri was
ours. Hope we spend the winter there. How time files. There was a bright young Pfc at Stoneman
who suddenly popped up at Sfax as a Sergeant. Then somewhere along the line he became a Staff
Sergeant and now today he is Tech. Sergeant Robert B. Driscoll. Tempus fugit.
17th
Today was a big day in these here parts. Jack Benny and company came to town. Rumors of his
coming were rampant back in August, but there had also been rumors of Bob Hope and other, so no one
put much stock in them. Then last night, the engagement was actually announced. He was to appear at
at the Air Forces Theater (the "Diana") in Catania. The fact that a mission was announced
for the night, but no target or take-off time named, kept a number of combat crews in camp. They can
see him at Lentini, tomorrow night. Benny's troupe contained four members: Larry Adler, Winni Shaw,
and pianist, Jack Snyder. They put on a swell show to a packed house (no Limeys). It was pleasant to
see a smooth, professional show again. Wini Shaw sang will, did a nice number with an embarrassed
Sergeant whom she had tricked onto the Stage. Larry Adler's harmonica numbers were swell. And
Benny's jokes rolled smoothly off the old ducks back. Sample: "A wonderful trip over. It's wonderful
to have breakfast in Cairo, lunch in Tripoli and the GI's in Catania." Target for tonight was again the
road-railroad junction west of Pompeii. 10 out of 12 planes took off (the other two had mechanical
difficulty), found the target well lighted by incendiaries. "Just like the pictures, only clearer," said
Bombardier R. N. Peterson. At least 9 planes must have hit "right on the button." The other may have
found the target, although the fact that he was the only one to report ack-ack leads to the feeling that he
must have got off a little to the North. There is also the possibility that he was mistaken. All planes
returned without mishap. Reports state that a tremendous tonnage of bombs has been dropped on the
relatively small area around Salerno by Unightd States and British planes. On Wednesday, an average of
84 bombs were dropped on each square mile of territory. Pvt. Paul Pitonyak was back on flying status
today after three months. He'll be flying again within a few days.
18th
Today we had steaks for dinner – real steaks. No telling where they came from, but they were good.
We also had real American cow butter. Mess hall has been serving a sort of cheese spread, but never
any real butter until now. Wouldn't it be good on crisp toast? No mission today. Stand down all day
long. the combat crews are dejected by the news that they probably won't get to go home after fifty
missions. Reason, says the Colonel, is a lack of replacements for the 12th Air Force. Crews will
henceforth get 7 days leave after 20 missions, 7 days after 35 missions, and extended leave after 50
missions, but in a rest camp over here. News came through today that Lts. Sherbourne and McCabe
were awarded the Purple Heart for wounds received when they landed in the Mediterranean in May.
Sherbourne had previously been awarded the DFC. Jack Benny and troupe performed again at Lentini.
A number of men went over. On the international front, the town of Lae and the airdrome were
captured by the Americans and Australians. Germans were reported to be retreating in the Naples area.
Russians are going great guns.
19th
No mission today, stand down all day and night. Most took advantage of the day of rest and rushed off
to Catania and other places of amusement. Captain Meriwether organized a trip to Via Grande, about
seven or eight miles from Catania, where it is possible to get a splendid steak dinner with all the
trimmings. They ate and digested and drank for hours. Vermouth flowed freely. Lts. Hammond and
Hague reeled and rocked. Lt. Jackman and F/O Griffiths broke their records for sobriety and staggered
into camp in a gay mood. The spaghetti was wonderful, they said. A story about T/Sgt. Joe Buller
which took place in Sfax comes to mind now. It seems that Joe made a fireplace out of some bricks,
that he found around the area. When he made a fire, his bricks burned. Somewhat later, a bunch of
Limeys came to a screeching halt in front of the orderly room, announced feverishly that they were
searching for some blocks of high explosive left in the neighborhood. Internationally, things are still
bright. In this theater Battipaglia fell to the Allies. This is the town that received the full weight of the
12th Air Force last Wednesday. The show at the hangar was "Bachelor Mother" with Ginger Rogers and
a very appealing baby. On Saturday the Jewish men in camp went into Catania for real Jewish services.
20th                                                     TOP
Sgt. Carl Serio has recently returned from a visit with relatives in a Sicilian village – S. Stefano di
something. He reported being received with great joy and excitement. The relatives were eager to hear
news from their people in the Unightd States, with whom they had not corresponded in several years
because of war conditions. Mission today went out shortly after for Calabritto, Italy. For a
change, considerable flak was encountered ( of course, at supper there was a lot of argument as to
whether there was "a lot" or just "some." F/O J.C. Anderson took the later view arguing that he "hadn't
even received a hole.") Several planes were holed, including the one in which Lt. Gellman was riding
as bombardier. He had little comment to make. Sgt. Blume came back with a piece of flak in his
pocket. It had come through the wall, bounced off the other side. Only damage was to the filter on his
camera. He also had little comment. Fried spam for supper tonight. The show at the hangar was
"China Girl." George Montgomery seemed a bit stupid, Gene Tierney a bit skinny, and buck toothed,
and the airplane sequences a trifle ridiculous. Hershey Company has at last come through with our first
taste of American chocolate since we've been on this side. PX rations (free) were handed out, and
included one bar of Hershey's Tropical Chocolate. The cigarettes were Raleighs, a brand little favored
hereabouts. The feeling is that Raleighs take as much shipping space as more favored brands, so why
not send the latter. No official answer has been given, but is could be this: that a wide eyed
quartermaster buys cigarettes on the basis of the amount and kind bought by these men when they were
civilians in the Unightd States. But when they get over here, people who bought cheaper brands at home
prefer the higher priced brands when they are here. Either because we are "Up front" (in comparison to
headquarters echelons) or because we're "in the rear" (in comparison to forward infantry patrols), we
find ourselves helping the Quartermaster get rid of a bunch of unwanted fags. Pfc. Lozano returned
from his two day stay in town, reported that he had never enjoyed two days so much before, He
visited all sorts of Cathedrals and things. Cpl. Nelson was on guard last night. The "Soldier" was right
in there on the ball. The bridge on the road between the Squadron area and the "line" has been
repaired. Engineers who fixed it spent most of their time pushing overloaded jackasses out of the
rough detour.
21st
Mission today was to bomb S. Severino and the area South of there. The only opposition was scattered
A/A to the rear of the formation. Crews reported 80% hits. They also reported a sort of merry-goround
effect when each box went over the target twice, one box coming in the second time from the
North and the other coming in from the South. Chicken for lunch today. Mighty fine. It was canned
chicken from the States, the first of its kind we've had since being overseas. We've heard how the
Army's been buying a bunch of chickens for the boys overseas, but until now it's been only a rumor.
The Quartermaster is definightly getting on the ball. Our own cooks are becoming more eager. The hot
cakes are improving – the bacon is better – coffee tastes more like coffee – and in fact everything is a
little better. Better even, in many ways, than Walterboro. A banana would be a wonderful thing to
have. We haven't seen one in months. Lt. Sherbourne says he'd rather see a banana than his wife, but
hastily adds that she mustn't be told. 8th Army news today carries a feature about the occupation of
Cossensa. "We nosed along cautiously once again and in the distance saw a mass of soldiers of
unknown nationality. When they saw us they crept into the woods. We thought this very suspicious
but on getting closer we found they were Italians who thought we were Germans. The reception they
gave us when we told them we were English could only have been exceeded had we been able to tell
them we were Americans. They flung their caps in the air, and yelled, "Comarados." But they still
wanted to know when the Americans were coming." Lt. Fonda, whose ship was sost after the July 15th
raid on Paterno, Sicily, has been awarded the Silver Star. The rest of the crew have received the DFC.
Chance was killed; all others survived. Today we lost Sgt. Max Johnson to the 489th, sent there to jack
things up for that squadron. New addition: Pvt. Arthur D. Rice, in hospital. F/O Wver went to the
hospital, and the following tripped off to a rest camp for seven days: Lts. Hague, Sather, Egbert,
Griffiths, and Sgt. Goulding, Mancini, Schwartz, Kiszkiel, and Zona. Cpl. Boor made Sergeant but we
haven't seen any cigars yet.
22nd
Target today the pinpoint at N5231379 - railroad and road crossings near Nocera. The boys reported
doing rather well. 10 bombs were considered hits, and the others near misses. Some flak was reported.
Gavin got hit in the head, but had his helmet on. He swears that the he magnetizes that stuff. Everyone
will wear helmets tomorrow. The show tonight was "Lady in a Jam" with Irene Dunne and Patrick
Knowles. Old stuff, but damned nice comedy. General comment was that she definightly needed a
section 8. Cherry pie for supper tonight. The crust was dee-wonderful, and there was plenty of
cherries. Mess hall is very much on the ball. Everything's OK on the fighting fronts. Funny names are
being captured right and left. Corporal Hurley has originated a sheet for the bulletin board called "One
year ago today." It is attracting considerable attention. Master Sergeant Lynch and others were being
authorized to taxi aircraft, even though we didn't have any aircraft. Thats confidence for you. Local
inhabitants are selling peaches these days. 8 to 10 for a "shee--leeng." Today the 487th officially lost
some old landmarks. The following then, who have been absent in one place or another for some time,
were dropped from the organization:
First Lieutenant Edward J. Cunningham: while the squadron of this holding Memorial Day Services at
the graves of Major Whittington and others in the Sfax cemetery on May 30th, Lieutenant Cunningham
was toggling bombs over Pantelleria. The plane was lagging behind the formation because of
mechanical difficulty, but the plane went over the target, got hit. It went into the water between
Pantelleria and Tunisia. Lieutenant Sherbourne and McCabe were scratched up a good deal, but soon
returned from the hospital, with Sergeant Berry. Top Sergeant Bernstein was killed and went down but
the ship. Lieutenant Cunningham did not return from the hospital, but was sent to the States.
Lieutenant Robert F. Seymour: He was the bombsight maintenance man who was doomed to be a
Second Looie for the duration. Then all that once he got a chance, as the Armament Officer replacing
the officer left in the Melbourne hospital, to become a captain. Then misplaced passion sent him to a
hospital. Alas. We'll remember him as a fine fella.
PFC Stanley Siok: 'Little Schuck', the squadron darling, he was finally sent away when the saw too
many pretty birds on the birdless deserts of Africa.
Sgt. Kaszyski: One of the hardest workers and most conscientious men in the Squadron.
1st. Lt. Ross A. Brophy: He went to the hospital in Kabrit and never caught up with us.
23rd
Orders have come through awarding Sgt. Goulding the Silver Star. He bailed out of Captain Flack's
ship over the Messina Straits,, landed on the tip, spotted a machine gun nest, came back with
infantrymen to capture them. From the way he tells it, he had lots of fun. There was no mission today
– stand down day and night. Rumor already has it that we are going to move to Foggia. This is outside
our present bombline. Capturing the field, repair of damage, clearing of mines should take perhaps
three weeks, so we should be here at least two weeks more. Brindisi is offered as a possibility, but no
bets are laid on it. Ordnance section visited Messina yesterday, stayed briefly, acquired a little dog
named "Vivian" whom they promptly put on a leash because she chased the little boy dogs around.
One unnamed man in the squadron visited in Catania, talked to a husband while wifey suckled her child
in the background. He was somewhat embarrassed. The wife told him in Italian that there was a
shortage of milk from one bosom. Thinking he did not understand, she proceeded to show him by
demonstration. Show last night was the "Meanest Man in the World." Not bad. Jack Benny had black
hair for a change. New additions: Pilot B. R. Langlois, 2nd Lt.; S/Sgt. H. A. Pinneo.
24th
Mission today was to Serino, Italy. It was difficult to find, because it was spread around over the
countryside. The boys reported that the 489th had bombed the top of a hill, that the 489th planes had
slipped underneath them just as the 487th was about to bomb, that the 487th had hit the town proper, the
northern section of town, and the road leading out of the town. No flak was encountered. This after
Group Intelligence had told them to expect a lot, a bit of warning which set them on edge and made the
mission more unpleasant. Show last night was "Million Dollar Baby" with Priscilla Lane. The bomb
line today moved up to Foggia. This sounds as if we might move in a couple of weeks, if things go
well. Foggia should be a nice field. Everyone wants to go to Rome, but perhaps we'll go there, too.
The Sicilian carts are up all night. They have a peculiar crackle as they roll over their torn up roads.
Sounds like the distant pop-pop-pop of pumps in an oil field. Rather lonesome late at night. Everyone
has been sending home medals lately. Sgts. Snaper and Walsh found a sack of medals in the Enlisted
Men's Club downtown, former headquarters of the Fascist Union for Larger Families. They are struck
in great quantity from some cheap alloy, have green and blue ribbons with tiny silver bows pinned to
the ribbon. the medals are given to mothers and each little bow represents a child. There are also
diplomas or certificates. And there are small diamond shaped pins "for trying." They are stacked in a
corner of the orderly room and are available for everyone.
25th                                     TOP
Mission today was an area Southeast of Serino – troop concentrations. No A/A was encountered going
or coming. Crews reported excellent patterns by both boxes in target area. Both roads were hit by
bombs, and several small explosions were noted in the target area. Chief gripe in the squadron these
days is guard duty. There are two planes per guard and sometimes three. The men feel that a roving
guard of four or five men would be sufficient for all the planes. They feel that we're only protecting
our tools from the sticky hands of other squadrons. Chief gripe among combat crews (who don't
usually gripe as much as ground men) is the fact that they probably won't get to go home after fifty
missions. Col. Tokaz has told them there will be only 100 replacements for the entire 12th Air Force in
the coming four months. From the 488th comes a poem, reprinted in the Argus, and put in here to fill
space:
We're war weary boys of the 488th;
The food we have is the poorest we've ate;
Our planes are worn out, one's nerves are all shot,
At 50 we go on cause we cannot stop.
On the darkest of nights, without any lights,
We take off on runways with rest camp in sight.
If ack-ack don't get us and the night fighters miss,
Surely we'll get home, if we live through all this.
How was the join up? How was the climb?
The take-off was O.K. but wasn't on time.
There were three P-40's, one-half for each man;
We hit the target but does the Group give a dam?
Hell, No.
Mrs. Roosevelt is back home after a 26,000 mile tour of the war fronts. Lt. Linthicum feels that the
President should put her in the family home so she will stay home. On the international front, the
Germans announce the evacuation of Smolensk. The 5th Army has the high ground overlooking the
plains of Naples. The Japs have taken a sea beating. At home, Edward R. Stettinius has replaced
Sumner Wells as Under Secretary of State. Wells resigned. New addition: 2nd Lt. Puckett. Dropped:
T/Sgt. Williams.
26th
No mission today; stand down all day and night. Chief diversion was a trip by two carloads of men to
Via Grande, a little town in the hills at the base of Mt. Etna. S/Sgt. Blume was the first to find the
restaurant there, and frequent trips have been made since. The roads up to the town are quite narrow,
and cluttered with wagon loads of furniture being brought out of the hills to home again in Catania.
Evidently these poor people feel the war is over for them, and life, love, and business can go on as
usual. Roads are lined with pleasant old buildings whose architecture is surprisingly better than a
similar class of village buildings in the Unightd States. The stonecutters and iron workers had good taste
and were plentiful enough that their works were inexpensive. Doorways and windows have good lines.
Gateways (to orchards as well as to patios) are even elaborate. Perhaps an explanation lies in the fact
that these poor-man's houses are erected by barons with money and taste, and have since fallen to their
present occupants. The little churches or shrines show a great deal of taste. And time ha made them
extremely picturesque. The restaurant was small but shuttered in – there was little on the outside to
show that steaks and chicken and ice cream were obtainable within. There were a number of soldiers
there, mostly officers, and some civilians. We waited a good while until a table was set up for us, then
waited even longer while steak was being fried. After this bit of meat went the way of all good
portions, we had another round, plus chicken. Then we ordered fried eggs. Then ice cream. All was
washed down with light dry wine of considerable potency. Conversation waxed strong, chiefly about
the Unightd States and the individual home states. This morning, the rumor spread that Lt. Gavin had
got polluted, had had Lt. Garrett (ditto) to pull a front tooth with a pair of pliers. Truth came out late in
the afternoon. It had been a false bridge that was yanked out. Show tonight was "Spring Time Parade"
with Diana Durbin. The Russians seem to have crossed the Dnieper in several places. Finchaven, in
the Pacific, has been surrounded. Some progress is being made by the 8th and 5th Armies. New
additions: Pvt. M. L. Gammage and Pvt. K.C. Grantham. Transferred: "The Greek," Kalapanidas, the
baker, to the 486th.
27th
Time, for some reason, has been changed by an hour. We have set our clocks back an hour; and
consequently everyone just gets up an hour earlier. No one seems really to appreciate an extra hour of
sack time. Lt. Wilkerson is taking lessons in Italian in town. From a woman, too. Lts. Peterson, D. R.
and Henderson are the Casanovas of Catania these days. There is a story to the effect that some
relative has loaned Lt. Peterson a jeep, and the two Don Juans may be seen either before the mirror or
in their buggy. Our listening posts have not yet reported on their activities. Stand down all day today.
After Deanna Durbin's movie, ENSA gave us a stage show. Only one member of the cast displayed the
easy intimacy which American audiences like, are accustomed to, and appreciate. The hectic pacing of
good American shows was also absent, so that the show gave an impression of being staged in the
basement of the local church, with the girls of the congregation in charge. The M.C. was typically
precious. His jokes were long and labored and not really worth the length of time spent on them. To
audiences accustomed to crack coming so close to each other that two good ones can hold up a weak
one in the middle, the humor was indeed mild. To most Americans the most surprising thing was the
number of American songs played, and the fact that the audience of Britishers participated with great
familiarity. They seem to know and like all our standard songs, and many of the old ones. Evidently
they have a greater loyalty to songs that we, for they still like such ancients as "Blue Heaven," "Me and
My Shadow" and so forth. It seems odd to hear British tommies singing "Is It True What They Say
About Dixie," "Carolina Moon" and "Basin Street." New additions: Cpl. Herbert Cronwell and Cpl.
Paul A. Wright.
28th
Lt Hubert D. Sumner, general handy man around the squadron for lo, these many months, has received
word that he will be transferred tomorrow to an A-36 Group someplace in Italy. It's more or less at his
won request – he may have an opportunity for a Captaincy, and he'll be doing a single job – statistical
work – for which he was trained. We'll probably miss him. There was a stand-by (immediate) today.
About a target busted through everyone got in a hustle, then five minutes later it was canceled.
Another five minutes and we got a stand down for the rest of the day and night. A truck screamed out
to Via Grande for supper. The rainy season is about on us. It hasn't rained yet, but its "in the air" and
there's been lightning. And there's a touch of autumn in the air. Looks like OD weather before long.
Everyone talks of going home. "Home by Christmas is like "Remember the Alamo." We've been
singing "White Christmas" since we got here, but there seems to be more prospect now than every
before. The Russians are crossing the Dnieper in several places: the Germans should know that there
is no natural defensive position west of the river. The Russians have known this and that's why they've
wanted parts of Poland, Estonia, Latvia, etc. The Germans know by now that they don't eat this winter,
because the wheat crop of the Ukraine had to be left. Their industrial area of Poland and Eastern
Germany will soon be within easy bomber reach of the Allies. Unless they bargain while they have
some strength left, they'll not be able to bargain at all. They can't bargain without getting rid of Hitler,
so it should occur to the Army that that's the first step. The bet is that he'll fall before Christmas.
Naples has not yet fallen, but a 489th plane dropped pamphlets yesterday, stayed over the city for seven
minutes without receiving any opposition. F/O Jerry Over returned from the hospital still sporting a
bandaged hand.
29th
No mission today - another stand down, day and night. Squadron special service arranged a sight
seeing excursion in the afternoon. Two trucks of men and went up to the town of Marcali, were a flow
of lava and buried the town in 1928. Nothing could be seen except the flow of lava, since the town was
still buried, so there was little that was startlingly interesting. The lava was crumbly on top, like coke,
but the lower surfaces were like flint. It was all quite ugly. A little Sicilian boy leading us about said
his father was an American for nine years. He didn't like Tedescos (Germans). He showed us where an
English Spitfire had killed 50 Germans in an attack on a convoy. He also pointed out where the
Germans had blown up some railroad and road bridges. A barber from whom we asked directions
spoke very fluent Americanese, said he had been wanting to see the Americans, said he was an
American citizen, immediately produced to citizenship papers and his certificate as a fireman in New
York City. He plainly wanted to get rid of his customer, an English Tommy, so he could squire us on
our tour of the lava flow. After having gelati (ice cream, of sorts), we headed back towards Catania,
stopping at a little fishing town, where we took small boats and rode out to the Isle of Achea, or
poetically, la Isla de Ciclopi, meaning the isle of the Cyclops. It was an enormous hunk of volcanic
rock with a smattering of the vegetation on top. Cracks and crevices in the side gave it a precipitous,
dangerous look. A lover's leap appeared for the romantic element; a little building with specimen
bottles provided scientific interest. But we were principally interested in finding Cyclops Cave, where
Achilles had so much difficulty. The only cave we came across was much too small for a bunch of men
and sheep. And we couldn't help but wonder where the sheep grazed on that tiny, barren protuberance.
The tourists reached the camp late for supper. They ate and rushed off to the cinema to see "How
Green was my Valley." Sgt. Hickey, who some time ago went up to the headquarters to take over the
340th group publicity, has now been assigned to the headquarters section.
Mission today was to Benevento. Target pinpoint was a road intersection in southern entrances to town
to orient take all wasn't at 1045. One box made a pattern across the pinpoint, the other box landed west
of the town, probably destroyed a road bridge, and might have hit the railroad. Some of the boys
described Benevento as 'another Messina' because of the intense flak to the northeast of town. Coming
in to the south, the 487th formation took a left turn off the target, and avoided most of the flak. But the
486th turned right, got into a lot of it. Two of their planes were reported missing, but evidently turned
up later. One of our ships was holed according to Lieutenant Rosenberg. All returned. Lieutenant
Henderson has made to support the mission, and is now entitled to the DFC. That's the medal he says
he's been wanting. Lieutenant White saw his 49th mission today, has only one more to go. Lieutenant
Sumner set out early in the morning on a DC3 for his new group, traveled to Foggia, found a Spitfire
Group stuck out on the field, could get no directions to his group, found no communications or
transportation, decided to come home. When he got here he found the orders had been rescinded
anyway. He'll be around for awhile.
On September 1st a forward was written by General Brereton as
preface for pamphlets entitled '24 Hours of Hell' written by S/Sgt. James Q House and illustrated by
Sargent Gregory C. Moore, describing the activities of the 340th group on May 6 1943 (the date Tunis
fell).
"The Avengers have fought valiantly. In their brief but active career as a medium bombardment
group of the 9th Air Force as established an enviable record. It is a record of long and arduous
missions; of operations under pioneering difficulties in the early part of their existence. It is a record
not unattended by misfortune, including the loss of a gallant commander in action over Tunisia. They
began independent operations as the 340th precipitately in the midst of a desert and in the midst of a
campaign with begged, borrowed, and improvised equipment. Early struggles and the fortunes
undoubtedly did much to create the fine esprit d'corps which is so marked in this group. Their career as
an independent group in the 9th from April 19 to the fall of Sicily spanned the most active in the history
of the Air Force. It is an outfit of which any commanding general may well be proud. No fairly
reported story of this group could lack for interest. Theirs is a record which needs no embellishment. I
heartily commend their good works and endorse any written account of them."
Signed/ Lewis F. Brereton,
Major General, AAF
Commanding, 9th US Air Force.
Today was a payday, a great day in any country or clime. More people are broke than at any other time
since we've been overseas, probably because Sicily has given us more to buy, and because Christmas
presents are being purchased. German radio says civilians in Sicily are starving. That's a lot of hoc.
From the rest camp in Algiers Lts. Sather and Egbert, Sgts. Mancini, Schawartz, Kiszkiel, and Zona
have returned. Comment: Beaucoups of WAACS.
Transcribed by Dan Setzer
Son of Sgt. Hymie Setzer, 487th BS
http://home.comcast.net/~dhsetzer
October 5, 2008
October 1943
[Transcriber's note: Some entries are truncated. Please see the original document for the full details.]
War Diary, 487th Bombardment Squadron, 340th Bombardment Group
Prepared by: Lt. Clifford Swearingen, 487th BS.
Mission today was to Benevento again. The target was the long bridge spanning the river dividing the
two sections of the city. Photos showed the bombs narrowly missing the bridge. All planes returned
safely.
This was the fiftieth mission for Lt. White and Sgt. Kinsinger, first in our Squadron to reach that
number. Lt. White's only comment was "The first fifty are the hardest."
A new addition to the Squadron was Pvt. A.D. Rice, who transferred today from the 489th. He likes the
men in the squadron, and thinks the 487th is the best squadron in the Group. He's driving the
decontamination truck.
We had our first rain today – a sprinkle beginning at dusk and continuing intermittently through the
night. The "rainy season" has begun, and operations for the next few weeks may be held up
considerably. Crews returning yesterday from the Naples area said targets were obscured by 8/10ths
cloud. Raincoats are popping out in the squadron for the first time since we were in the boat coming
over. Swede Lindstrom, the Texas City kid, went off to the hospital today. His eyes are jaundiced and
he's been feeling punk for the past few days. No diagnosis yet of his trouble. Lt. Wolkoff, with ta
couple of stiff legs also departed for the hospital. He feels that scratching a mosquito bite caused an
infection.
Naples was occupied today by the famous British 7th Armored Division, who were first at Bengasi,
Tripoli, and Tunis. The radio announces that the population cheered wildly. We think they were
probably saying, "Allo; nuts?"
S/Sgt. Harding and Pfc. Glenn Returned from the hospital.
2nd
The crews bounced out of here in a hurry yesterday morning, target was a road junction west of Capua,
got over to group briefing, found the time over target had been changed. They came back and waited
for an hour or so, and were briefed in the squadron. Just around roll call, the mission was canceled, and
shortly there after the squadron was given a stand-down for the remainder of the day.
Finchhaven fell to Australian troops today, the third Pacific victory within a month. Other Australian
troops, going home from Britain after four years, were officially welcomed by New York city, with
ticker tape and all.
Rain fell today in great buckets. These desert tents (most of us are just using the tips) don't hold back
the water either. There were some "sacks" right out under the trees got a good soaking. Moose Sather
glumly commented, "I hope the sun shines tomorrow – and hot." The green camouflage paint rolled
down the sides of our tents like mascara from tearful female eyes.
The American Theater in town has reopened. Last night's show was "Jailhouse Blues" very bad. The
British were showing "They all Kissed the Bride." Somewhat better.
Communications section had a party today at the restaurant in Via Grande. They had a swell time, and
all got wet coming home.
Promotions: S/Sgt. Preswich made Tech; Sgt. Morgan got a rocker; and Pfc. Baker became a full
fledged non-com with two stripes.
3rd
Stand-down all day.
the show at the hangar was "The Great Waltz" with Louise Rainer, Ferdinand Gravet, and Melitza
Korgeous. It was rather nice until the rain started. The roof of the hangar is full of holes and gaps, and
keeps out very little rain. Many left to see to their personal belongings at home. Some tried to leave,
got wet just looking for transportation.
General Arnold says activity in Italy at present is minor compared to what is expected to take place
some day.
Many new automobiles are springing up in the Squadron. Captain Parsons has a good looking job
which probably will soon become a familiar sight around the British hospital. Lt. Coyle could be seen
riding along close to the curb, blowing his horn at the natives.
Rumor has it that Lt. Egbert is getting the DFC for flying transition with Lt. O'Neill. Rumor hs it that
Lt. Simenitzky is going to get hell if he doesn't stop buzzing his little ME 109 over the S-2 tent.
Vignette: Lt. Donald G. Hammond, born some time ago in the general area of Boston, Massachusetts
(Groton, perhaps). Assistant to Captain G. Meriwether in the S-2 section, squadron athletic director,
and Class A finance agent. Something over five feet in height, wears gold rimmed specs. Says "coh"
for car, "pok" for park, and gripes because he doesn't have a coh to pok in one of the local poks. A
dignified young man who does surprising things on impulse. Has just discovered the delights of sex,
reminisces about same constantly and with deep running ferocity. Sometimes known as "fart-sack."
His voice grows husky when he thinks of Savanna, Georgia. Once known as the "Savanna kid." His
motto: "Suffer not little children to come unto thee."
F/O Griffiths returned from rest leave in Efrain, found the place very pleasant.
4th
Todays target was a road junction and railroad four miles north of Capua, near Pignatare. This was one
of the main roads used by the Germans in supplying their new line on the Volturno River. 486th took
off at 1030, followed by 487th. "As we approached the mainland of Italy, the sky was covered with
clouds and the navigator was quite worried about seeing the target," says Lt. Loysen; "we were
sweating it out. through a break in the clouds we spotted the Volturno River and Benevento. We
swung westward, keeping the Volturno in sight. When we neared the target, the sky was black with
ack-ack bursting on both sides of us. They were really throwing it up there – not so much before we
dropped our bombs as after. It was about the same as at Furnay. We made our run, dropped our bombs,
with ack-ack bursting on all sides at the same time. Made a sharp right turn off the target and started ot
make for the Volturno River. the ack-ack was especially heavy over the river, because there seemed to
be no way of going around it. For what seemed ages, we finally got across the river, and started to take
inventory to see if everybody was still with us. the formation was intact, and we proceeded to the base.
When we neared the base, one plane pulled out of the formation and proceeded directly to the field.
We figured there must be someone wounded on board. As we came in for a landing, we saw 7X parked
on the runway, and then we know for certain that someone had been wounded. We later learned that
Sgt. Pinion had been wounded in the thumb and leg."
Sgt. Pinion was hurt seriously, but not critically. Lt. Fonda and Sgt. Peterson administered first aid in
the plane, giving him ten sulfa tablets and doing a swell job with bandages and what-not.
Nine ships were holed.
S/Sgt. Hall was lead bombardier in the second box, and did a calm, smooth job. Bombs landed within
a few yards of the actual road junction, and hit both roads. The railroad was also believed to have been
damaged.
On the international scene, Corsica has at last been cleansed of all Germans, and the French have
occupied Bastia.
Lt. King, Assistant Group S-2, went on the raid and was interrogated in our squadron. This adds
another raid toward his first cluster to his Air Medal.
ENSA theater in town showed "Moon and Sixpence," which is a rather talky show. The South_Sea
ending is pleasantly decorated by a lush little beauty.
5th
Sgt. Dillingham reports having seen Lt. Chandler in the hospital, and that he is doing well. He says the
are going to take the cast off his toe soon. The squadron medics deserve a good deal of credit for their
swell care of Lt. Chandler. They got to him quickly, warded off the effects of shock, which might have
proved a great deal more serious than the broken toe and burns which he received in Lt. Bell's
crack-up.
One of the medics brings news that Swede Holmstrom is doing O.K. The medic said he was suffering
from yellow jaundice, but Holmstrom writes that he is taking pills for malaria.
Six of the new crews flew a practice mission today, bombing Agrigento with amazing precision. they
reported flak was extremely heavy and that 98 ships had been holed. Everyone returned safely, and Lt.
Gellman reported combat to be nothing.
There is considerable discussion of the new B-25 G's, and some few men have seen them. They carry a
75 mm cannon in the nose, which is covered over. There is no bombardier. Evidently the co-pilot does
the navigation. There is an 11 inch recoil. It's used for tank busting. Rumor has it that one formation
went out th get a bunch of ships and got one fishing vessel.
The 321st Bomb Group, new in Italy, has been bombing Greece. This may be a shadow of things to
come for us.
Lt. Peterson has added another jeep to the squadron's growing supply of vehicles. (R.N. Peterson, not
D.R., who added one some time ago.)
No show at the hanger tonight. the officers club paid off four dollars of the eight it collected from each
officer at Hergla.
We seem to have the moving bug again. Preparations are already being made, but no time has been
given. The place is also rather indefinight.
The S-2 section now has transportation – the command car formerly used by Supply. Captain
Meriwether has a chain and padlock looped around the steering wheel. When he drives off, it sounds
like something clanking out of a Universal thrill picture.
The Cardinals and the Yankees played the first game of the World Series in New York, the Yankees
winning 4 to 2. Very poor reception started about 1900 hours, and inning by inning rather than play by
play results were given. The broadcast was very faint.
6th
Two 487th crews went with the 486th today, to attack a road junction at pinpoint N-0694, north of
Capua. They went in 486th planes. The 1st box hit the town, but the second box overshot. Lt. Egbert's
plane had trouble in one engine. Over the inner phone, he told Lt. Sather "if" the right engine conks
out, salvo bombs immediately." Lt. Sather did not hear the if, but only "the right engine conked out,
salvo immediately." He did, dropping the bombs in the sea. They left the formation and came home
early. Lt. Garrett's ship went on. The Cardinals walloped the Yanks to even the series at one game
apiece. Cardinals 4: Yankees 3. Batteries: Morton Cooper and Walker Cooper; Erne Bonham and Bill
Dickey. This was Cooper's first victory over a team of American Leaguers and just managed to stave
off a Yankee rally in the 9th which netted them 2 runs but 1 run short of a tie.
The rain tonight was heavy, but it at least let us see a good show, "Night Train to Munich," an English
film that would have been better if the sound track had functioned better.
The A.L.O. spoke briefly at 1715 hours, had very little new to impart. he spoke of the probable
difficulties of the allies in holding the seven Dodecanese islands, said they were vital to us (along with
Rhodes and Corfu) if we planned an invasion in Greece and Balkans. Captain Schreiner then made an
announcement that tomorrow's Group mission (including 12 ships from the 487th) would be to Greece.
The target would be the L/G at Ioannina.
C-ration hash for supper tonight.
7th
The rains fell heavily last night and early morning, but the sun was shining brightly at the
group briefing. Thirty six planes of the 340th took off, lead by the 487th, at . They were to gas
up at Brindisi, rendezvous at Lecce at , and hit the L/G about 1245. But fifteen minutes from
Brindisi they were called back because of the weather over the target. Sgt. Schwartz said it looked
pretty angry over in that direction. They were all down in time for lunch.
A lot of American nurses, one month overseas, bay be seen hereabouts now. "They look stunning in
their brass buttons and new uniforms," says Lt. Sherbourne. The new uniforms look like a WAC's
uniform. Very bono, says Lt. Hammond. Lt. Loysen seems to be checking out on the girls (and that
doesn't mean "to leave in the lurch.")
The show in town was "Pardon my Sarong," with Abbott and Costello. The British laughed, evidently
advocating the slapstick highly.
F/O Griffiths advocates the rest camp in N. Africa, near Oran. Says its swell, with much swimming,
golfing, tennis, best meals in this hemisphere. Lots of women in the parks. Lt. Hague won't come
home.
Lt. Jackman is R.O.N.ing in Tunis.
The Officers Club features champagne again after a dry spell.
News on the international front is scarce. The Russians are bogged down in the rain.
The Yanks won the third game of the series 6 to 2.
The preparations for our moving have been postponed indefinightly.
Thumbnail: Lt. O'Neill, a Vermont lad who talks and walks like a Louisiana boy. Blonde, of medium
weight and height. Wanders around a good deal, looking for something. Bounds upon people, twisting
their arms unmercifully. Crows with delight when they shout "uncle" and struts over his victory.
Seemingly an agreeable cuss-seldom moans about life in the rough. Had a chance in July to go on pass
to Tunis, preferred to stay in camp. Absolutely inexplicable conduct. Sometimes know as "Lights" or
"Hammering Hank." On a night mission over Paterno, turned on both landing lights over the target. Is
assistant crew chief on an ME 109. Is married, and for all we know a true and faithful hubby. Must
check on this. Hobby: defusing red devils.
Vignette:
Lt. Clifford W. Swearingen, commonly known as Swearinger. Born? Presumably yes, in that quaint
territory called Texas just Southwest of the Unightd States proper. You may see him "swinging" along
the squadron area and if he greets yo with "good morning" at and "good afternoon: at
think nothing of it – we are all entitled to our idiosyncrasies. He sometimes gambles sometimes drinks;
neither very well. He admits his sex life has been equal to that of a hermit crab, but sneaks silently off
by himself for some mysterious purpose. He is quite a cynic on marriage and believes there is no
future in it. His tent-mate is doing his best to convert him from his warped state of mind but it is
doubtful if the war will last that long. For personal interviews he may frequently be found "over
yonder" on his fart sack – his first love.
8th                                         TOP
The sun was shining at this morning's briefing, but in the Northeast, over the sea, the sky was
beginning to darken. Take-off was at 0940, and the primary target was a road junction across the
Volturno, northwest of Capua. The 486th led the formation, but returned to the base with their bombs.
The 487th made an attempt to go through the clouds hiding the target from the East, then tried it from
the West. Simenitzky, who doesn't advocate flying around on a limited supply of gas looking for a
target was a little worried. Finally, the search was given up and the formation went for the alternate
target, a road bridge over the Garigliano River near Sessa Aurunca L/G. They came at it from the sea
on a West to East heading, could see the road, the bridge and the stream until the bombs were dropped,
when all were obscured by cloud. Most of the crews felt the bombs went slightly South of the road, the
pattern beginning with the stream and perhaps extending across the L/G. One bombardier was certain
the bridge had been hit. Time of the attach was 1202 hours.
Lt. Warnock complains of the mice eating is candy, chewing up his gum, and ripping the cellophane off
his cigarettes. There have been several complaints about snakes. The lizards upset everyone until it
was learned that they eat flies.
The show at the hangar was "Gold Rush Maisie" with Ann Sothern. It was a warm, friendly show
about a tough girl with a heart of gold. Maisie appeals to a great number of men. Special Service has a
few good records, recently added to the collection. Some small orchestra featuring a piano and an
accordion turns out a good recording of "Stardust" and "Solitude" played as a medley. The old ones,
like "There will be other nights like this" are still good, although the dust of Africa long ago scratched
them until you can hardly hear the music.
A new system has been worked out on the line whereby men are assigned to definight planes, and are
"indispensable." This keeps them out of the reach of the Orderly Room for details, and they are happy.
All the engineers live out on the line. By this arrangement, they are all up early and there for
preflighting, a job which formerly was done sometimes by crew chiefs alone, because the others were
up in the area for all formation.
Today's mission was the fiftieth for Lt. Brown, bombardier, and S/Sgt. Hall, who had seven missions as
a gunner and 43 as a bombardier. Lt. Brown: "I don't know nothing. I didn't see nothing." Sgt. Hall:
"The first and the last are the hardest."
Sgt. Birkley and others have moved into a barn out of the rain....Sgt. Berry's Italian friend found him a
bottle of German beer for two bucks. It is reported that Serio is so adept at Italian these days that he
talks it in his sleep....One man in the Squadron says his mother outranks his brother. She's a
PFC....Yom Kippur is tomorrow.
Lt. Hague is back from rest camp at Efrain with a dog named Jackson.
9th
No mission today....Photos of yesterday's mission show a great deal of could. bombs in the 2nd box are
falling over the river and south of the place where the bridge should be, so it is doubtful if they came
close to the bridge. Nothing can be told from the other photos....At 1000 hours this morning newspaper
photographers took pictures of men in the Group from several cities in the U.S. They assembled them
in the 488th area, beside a wrecked enemy aircraft. Thirteen of our men from Chicago were there,
including S/Sgt. Futterer. Sgt. John Smith of Boston was there with the rest of the Bostonights. Captain
Meriwether stood beside those from Kansas City....Sgt. Litwin says there are three bit items hereabouts:
"Vino, Senora, and nuts."....It used to be "home by Christmas," but it's changing gradually to "home by
Easter" - maybe. Men seem to be less homesick, however....S/Sgt. Goodrich says he'd like to have a
jeep when the war is over. This seems to be a fairly common desire – something to go riding around
the U.S. in, to see that good old country with new eyes.....PX supplies came out late yesterday. These
luxuries used to be taken for granted, and there were great howls when we didn't get big stocks when
we first came overseas. Now we look on them not as our inalienable right but as chance good
fortune.....The amount of money being sent home in money orders is dropping off. Could the Sicilians
be getting rich?.....Much of the money spent around here is going for photographs. This is the first
opportunity we've had to get our pictures struck, and everybody's taking advantage of it. Some of the
photos are a little too "prettied" up for American tastes, but others, not so doctored, are very good.
Favorite shot seems to be the group photo, sometimes with wine bottles and glasses, supplied by the
photographer. Pvt. Gross, T/Sgt. Gilles, and T/Sgt. Elliot don't look particularly tanked up in
theirs.....Had chicken for lunch today. Not bad....Ordinance held an inspection of firearms, with
alarming results. Two men had to buy new barrels....A camera club is under way among some of the
men. the idea is to trade prints, and is a very good one, considering the scarcity of negatives.....T/Sgt.
Buller stepped on a third rail while in Tunis a day or so ago, got the shock of his life. The Russians are
attacking Kiev. The Kuban, announces the French Radio, has been entirely cleared of Germans. An
offensive begins tomorrow on the Volturno. In the Pacific, the drive on Madang is progressing.
10th
Tragedy visited the squadron today – tragedy that was unnecessary and avoidable. S/Sgt. Mackevich,
in the engineering section, was fatally wounded when an Italian Baretta pistol held by Sgt. Floyd was
fired. An explanation of the tragedy as it circulates informally among the men in th squadron was that
Sgt. Floyd had in his safekeeping an Italian pistol owned by a combat crew member who had bought it
the night before and was at the time on a mission. That Sgt. Floyd was unfamiliar with the pistol; that
he was demonstrating the "safety" which is found on the U.S. .45 pistol – that of placing the muzzle
against the resisting surface and pressing forward. Evidently, from general talk, the clip was removed,
but a round remained in the chamber. The bullet passed through Sgt. Floyd's hand and very nearly
through S/Sgt. Mackovich's body. Mackovich died within a few minutes. His funeral will be held
tomorrow at 1000 hours....The target today was troop concentrations and equipment North of Capua,
near the town of Finchi, Italy. Our bombers were over the area at 1104 hours and reported good results.
Photo coverage showed the patterns within 600 yards of the given pinpoint, which is not so bad in
anybody's bombing....The show at the hanger was a pleasant surprise – a GI show with talent and an
infectious quality that won the audience. The 5 piece orchestra worked nicely together – with the
trumpeter and the pianist showing real talent. A fellow mimicking Bob Burns got a good hand, as did
the tap dancers. The show was mixed, colored and white. Notable by their absence were ancient
jugglers, magicians, and fat precious Masters of Ceremonies....Sgt. King's motorcycle caught fire near
the gasoline dump, burned to a crisp. His frequent comments at the show led to the belief that he was
holding a wake for the departed machine....Lt. Sullivan, bombardier, and Lt. Peterson, bombardier,
finished their fiftieth mission today. Results of their celebration of the event are not yet
known....Permission has been granted by Col. Tokaz and Capt. Bramble to make prints for the squadron
album. Sgt. Buller is busy at work on same....On the Russian front, Gomel. is being encircled. Tanks
have crossed the Dnieper. Our own front is soaking wet. Chief item of interest from England was the
BBC assertion that Col. Ira Eaker made the statement that the air offensive could not alone bring
victory. This is direct contradiction of former statements attributed to him. But Flying Fortresses and
escort alone accounted for 102 aircraft (enemy) yesterday. Can Germany be bombed to unconditional
surrender without the aid of ground and naval forces?......The Yanks won the 4th game of the series – 2
to 1....Pvt. Nagy has been transferred to 486th squadron.
11th
Shortly after the funeral was held today for Stg. Mackovich, tragedy stalked the squadron again. Lts.
Hover, Pirnie, and Simenitzky went down to Comiso A/D to find a tire for the latter's ME 109. While
there they discovered that all ME's on that field had been grounded after a pilot had been killed a few
days before, that two men who owned these fighters were glad to give them away. Lt. Hover, although
he was not very familiar with the plane, wanted to fly the ME. He took off, evidently discovered he
could not get through the circle of cloud covering the hills, probably came back to tell the other men to
wait for a more favorable day to fly the planes to Catania. On the landing, his plane either hooked right
or was caught on something. It flipped over on its back. Lt. Hover was taken away in an ambulance to
a hospital, and his death was announced late at night......In spite of heavy rains, Sgt. Mackovich's
funeral was dignified ad impressive. Chaplain Cooper conducted services at 1000 hours......Transition
night mission begin soon for the new pilots. Perhaps more night missions....Officers who failed to have
their pistols inspected have been confined to the base until same is done. Most rushed over to
Ordnance in today's downpour to get it done....Grillo has bought a new radio for sixty
bucks..Bombardier Peterson, he of the finished missions, has been sleeping in the ambulance to keep
out of the rain....Lt. Wolkoff's promotion, dated as of August 25, has just come through....There are a
hell of a lot of biting flies in the shower bath. And that matting doesn't keep out the cold wind....The
Enlisted Men's club in Catania has folded for lack of attendance....Major Paul is in the hospital. One
doesn't hear much of him these days....The squadron area is not a lovely sight when wet with rain.
Looks vaguely like a barnyard. All the men remind one of wet chickens wandering aimlessly and
uncomfortable around in the water. Too damned depressing....A frequently expressed opinion is that
when we get home it's going to be hard to say the right things in polite society. We're too used to
cussin....Some men in the squadron feel that being stationed here in Sicily is better than being stationed
at Walterboro, South Carolina. One man says that "being overseas is better than being stationed
anywhere below the Mason-Dixon line"....The men enjoyed the stage show last night. One man says
"When we see shows it seems like we are back in the States, and not way over her in Sicily."....Best
liked songs: "As Time Goes By," and
"In My Arms." Chorus to the latter:
"In my arms, in my arms;
Ain't I ever gonna have a girl in my arms"
In my arms, in my arms:
Ain't I gonna have a honey holding me tight?
You can keep you knittin and your purlin -
Gimme a girl in my arms tonight."
No opinion on the song has been voiced by Albert J. DeLorge, who has female acquaintances in Berlin
– New Hampshire....The Yanks won their forth game, 2 to 0. They tell us Lt. Gavin won seven hundred
bucks, and the Lt. Rosengerg lost a tidy sum....Ack-ack opened up in the South this afternoon. No
planes were seen. Nobody got excited....In Italy, the Volturno offensive is soon to start....In battered
Naples there is saying that no German will ever dare to visit the city again....In Russia, there are three
big bridgeheads across the Dnieper. Many divisions of men and tanks have crossed.
12th
The rain is playing hob with our activities. Filled-in bomb craters are soft and treacherous. An old
R.A.F. Albemarle got a nose wheel in the soft mud, turned its tail up in the air. Two DC's had a little
trouble. And our runways themselves are having trouble – They are caving in where craters were filled
close by or on the tarmac....Orders have come for some of the planes ot leave for our new field. Their
chief purpose will be to stake out a claim on the field and hold it, so that some other Group won't come
in and take it. The field seems to be located at San Pancrazio, about 20 to 30 miles south of Brindisi,
near Taranto. No on seems to be particularly enthusiastic about it. Six of the oldest planes, with crews
who have completed fifty missions, will leave in the morning. the idea is for us to remain operational
here....Swede Holmstrom, a little yellow around the gills, has returned from the hospital...."Strawberry
Blonde" was scheduled to show at the hangar tonight, bu twas changed to "Yank on the Burma Road"
at the last minutes. We got over there, hung around for an hour and forty-five minutes and finally left
without seeing anything. Trouble with the machine, so they say....Captain Bugbee, Lt. White, and Lt.
Coyle, who have weekended in Palermo for some reason, are back. They say they went up to buy
O.D.'s for the officers. Maybe so....Handkerchiefs are the big items being sent home as presents. Most
are made of parachute silk, and many are handpainted with Air Force insignia, maps of Sicily, silverwinged
birds, etc. The are being put in letters....The cognac hereabouts is bottled lightening....When
Tuff Stuff completed fifty mission with original engines, the crew broke a bottle of champagne on her
nose wheel....Snow White II has completed 54 missions. Her crew claims two ships and a Nazi plane
for her. They're all proud as punch.....Rains poured again throughout the day. You can get in some
good sack time if your tent doesn't leak....Among our Characters: S/Sgt. Allen P. Kosack. From
Duluth, Minnesota. Known as "Kosey." Propensity for typewriters and slit-trenches. Vocabulary
limited to, "When do we go home." Can't stand cold weather, and uses more blankets than anyone in
the squadron. His life is just one roster after another. Knows a beautiful girl named Alice, whom he
married on a 7-day furlough. Took him three days to get there and three to come back. Tall, wears
glasses, always smiles, in spite of working in the Orderly Room. Always obliging and accommodating.
Doesn't smoke or drink....The battleship "Tripitz" has been hit and put out of commission in Norwegian
waters by midget submarines. It is not clear whether it was sunk but at least it can't be used. In Russia,
the situation is grave for the Germans. There is still a lull in activity on the Volturno....This morning
two planes containing an honor guard composed of friends of Lt. Hover went to Comiso A/D. The flag
draped coffin was placed in Captain Parson's ship and transported to Ponte Olivo. In a large cemetery
there quiet but impressive funeral services were read by Capt. V.C. Frank. The honor guard fired three
volley salute as the casket was lowered and Lt. Hover was laid to rest....
13th
Six planes and the 488th mess finally got off for Italy, somewhat later than the time set. The 488th is
now messing with us....Plans for our movement are definightly up in the air. No shipping can be spared,
and there is doubt about our being able to make it in our vehicles. There are no bridges over the many
rivers, all of which are roaring torrents by now. There is some plan for our planes to operate with the
12th while the Ground tries to get to Italy....Our publicity is coming out in the states. Clippings are
coming in to the boys....New addition: Gunner K.C. Grantham, injured over Pantelleria, sent to a
hospital, and transferred to us. Says he: "Seems to be the best outfit I have met since the old 71st back
in 1940-41. Boy it sure is hard to find a good outfit nowadays."....Back home there is an epidemic of
polio....surprise: no rain today....Impressario Otto Stellato and friends in squadron supply got together
a show in Catania - "Sicilian Varieties" - advertised as guaranteeing a strip tease. Performers were our
old friends whom we had seen before, plus a couple of kids who sang, accompanied by a blind
violinist. The chorus was new, and the most hideous set of women ever found on the wrong side of the
footlights. They were all sizes and all shapes, and all ugly. Climax came when they argued with each
other over the routine. In the special bedroom scene the bra came off but the gal began to fight before
her panties came fully down. One babe finally took everything off, revealed a surprisingly
unhandsome body. Captain Meriwether received a sweet kiss from a blonde singer who bounced down
into the audience. Comment: "It was so bad it was good." Everyone had a good time....Italy has
declared war on Germany.
14th
Six more planes started to leave for Italy but were called back because the weather wasn't so favorable.
Plans are changing momentarily, and nothing is definight about the move....Weather is cooler, and
sleeping is good. It's mighty easy to get in 10 or 11 hours of good sack time....Eight months ago, on
February 14th, we go on the U.S. West Point in San Francisco harbor and got ready to pull out....Some
of the men in the Engineering section found a Sicilian with some Irish Whiskey which tasted pretty
good. The went on a little party to a restaurant where some piano player knew a few American songs.
They reported a good time and much food....In Sicily, the American soldier is impressed by the peculiar
local attitude toward sex, the picturesqueness of the island, and the general poverty....The roads are
becoming more and more cluttered with carts. The country is over-run with them....Some of the men
have some snappy looking rubber stamps for placing their address in the upper left hand corner of their
envelopes. Complete with bomb....On the Russian front, the capture of Zaparoche has been announced
as an important victory. There is fighting in Melitopol. The allies announce that Southern Germany
will be bombed from Corsica and Sardinia. Over Western Germany, 60 Forts were knocked down, but
Germans lost 104 fighters. The B-29 is in production, and will see service next year. It has two
motors, 50 cal MG's, and high speed and great range. Made by Martin and North American.
15th                                                     TOP
Three planes and four crews of the 487th left this afternoon to join the 12th Bomb Group for an
indefinight period. They will do night missions with the 12th, and rumor has it that a mission was flown
tonight.....Plans for moving are still in the air, but definightly.....Returning from Via Grande tonight, a
bomb trailer skidded on some rocks, was stopped by a building at the side of the of the highway.
Webb, Pugh, Hammond, and Lester Brown were injured, not seriously.....T/Sgt. Goulding returned
from rest camp outside Algiers, reported having a good time....Lt. Wolkoff returned from hospital
looking well....Eight months ago at supper time the U.S.S. West Point passed under the Golden Gate
and out into the Pacific and our Foreign Service Additional Pay began....
THUMBNAIL: Sgt. James G. Johnson. From Birmingham, Alabama. Birmingham Southern graduate
– wanted to be a doc like his pa. Never been out of his sack after nine o'clock, but calls himself a light
sleeper. Known as "Be Sweet" Johnson. Loses everything – the only man who didn't lose his "B" bag
on purpose. Punctual at meals. Argues with himself out loud – and frequently argues himself into a
change of mind. The new one never seems to work any better. Started to smoke a pipe – took him
fifteen minutes to light it – gave up the habit fifteen minutes later because it gave him a headache.
Ambition: to go home and marry some Georgia peach. Present occupation: wandering through the
war, and keeping Lewis Lloyd's morale up. "Gollee – I'm not going to think about that anymore."....
At Gerbini: The planes arrived in afternoon, tents were set up, supper eaten. Night mission sweated
out, but a stand-down was announced. The show was "Girl Trouble," with Don Ameche. At a bingo
game later, where tea was served, Lt. Hague won a couple of dollars.
16th
Pilots of the 487th operated a shuttle service between Sicily and Italy, transporting as many men and as
much equipment as possible by air. The only unusual incident occurred when Lt. Peterson was delayed
by having a wheel stuck in the mud, finally took off at five o'clock, got to San Pancrazio well after
dark. When he shot a red flare, a flare path was lit for him, but it went out before he could land. He
went on to Brindisi for the night.
At Gerbini: Pilots awoke at 0500 hours by sounding of horns for prospective raid on Italy. Take-off
finally occurred at 0900 hours, and the target was Sparanise, a small town North of Naples. Weather
was clear and the target was plainly visible. No ack-ack was encountered. Results were good although
no photos were taken. Stand down for the rest of the day. Three planes and 4 crews of the 487th took
part in the raid....Gerbini resembled Hergla – a barren waste....
17th
A majority of the Squardon personnel have reached Italy, coming by B-25, DC-3 and Savoy Marchetti.
Captain Meriwether shepherded a jeep over in one of the transports – the only means of transportation
now in the squadron....Confusion reigns. Consensus of opinion is the no move was ever more
disorganized....The movie equipment, many tents, and most transportation is coming by convoy, but
chairs and tables from Group mess were flown in. We have chairs and tables galore already here, but
the other equipment will be a week in arriving....There are some barracks here, but they are dilapidated
and absolutely filthy. They are being used indiscriminately until Squadron areas can be marked out. A
great deal is hanging in mid-air because the 310th Group is also trying to move to this field, and wants
us to leave....We are not operational – There is no gasoline and there are no bombs....One plane of the
487th went with other planes of the Group to Gerbini to operate with the 12th Group....Rumors float
around here in great abundance, probably because we are shut off from sources of news. This points to
the value of a good S-2 section which disseminates enough real news that rumors are quelled.
Recommendation: that all S-2 sections be furnished with a good radio. At some point in this period of
confusion, several men in the Group with 50 missions have left for home. But no one yet from the
487th.  At Gerbini: Intermittent rain all day. "Santa Fe Trail" showed in the evening. Walkoff, McLaughlin,
and Rosengerg arrived.
On the Convoy: Convoy left Catania at 1100 hours and drove along the coast North towards Messina.
Very mountainous. At 1600 hours came in sight of Italy across the Strait. Country rather pretty, with
sheer cliffs dropping into the sea. Pulled into Messina at 1700 hours, gassed up, and bedded down for
th night. The place was a wreck from bombing. Rain fell.
18th
Most of the Squadron went visiting today. One truck load of men hitchhiking to Lecce were surprised
when they passed the Kong of Italy and his retinue on the highway between San Pancrazio and Lecce.
All saluted. The truck made a grand procession through the flag decorated streets of several small
towns, receiving a great ovation from those who were awaiting the king's arrival. The GI's were not in
parade dress – there were coveralls, khakis, and OD's – but no one seemed to mind. It is hoped that th
eking did not object to having his royal thunder stolen. First impression of Lecce (about 20 miles from
here) is that it is clean, that there are many attractive girls to be had, that the population is reserved but
curious, that prices are high....Another plane joined those at Gerbini....Lts. White, Brown, Peterson, and
Sullivan have received orders t go home. Everyone else is as excited as they are....Lts. Sullivan and
Peterson are taking and must be enjoying an extended vacation someplace and don't yet know the good
news. It is hoped that they will turn up from their gallivanting in time for take-off for the U.S.....Rain
tonight caused the uncomfortable discovery that our barracks leak....The chow line is extremely long
these days, what with only one mess hall for this crowd.
At Gerbini: Raid today – takeoff around noon. Weather was bad and planes returned with their bombs.
Credit was given for the raid. Three planes and three crews of the 487th took part. Target: road junction
at Venafro.
On the convoy: Up at 0400 hours and prepared to leave. Rode down to docks at Messina. Practically
every building was busted wide open. Pulled onto the barge at 0700 hours and landed on a beach
between Reggio and Villa S. Giovanni at Gallico, Italy. Proceeded to a grouping area and reformed,
taking the North road along the West coast of Italy. Traveled along the sea most of the way, seeing
evidences of bombing but very few wrecked vehicles. Thousands of kids clamor for "cigaretta" or
"bis-Ket." People were terribly poor – no pretty girls and only three fair looking ones the whole way.
Through mountains and into valleys. Road good, with only a few bomb craters. Railroad entirely
blown out. Bedded down in a nice grove of trees for the night.
19th
Another plane went to Gerbini, making six we have there....Capt. Parsons says four new combat crews
have arrived in the Squadron....This is a dull period of inactivity for us. Says one man: "If anyone asks
you, we're ready to leave this place."....Cpl. Nelson advocates Lecce....Sgt. Max Johnson got into an
argument with some Italian soldiers, had to have four stitches taken in the side of his head. "It was
partly my fault," He grinningly admits....Capt. Schreiner, Capt. Bayless, and others had a swell time in
Lecce. Their food bill was $4.00 for eleven. Rumor has it that the crews in Gerbini have made four
missions already, and the Lt. Howle has completed fifty missions. the plane leaving today went to
relieve him....Lts. White and Brown tried to leave today, had to wait to clear the post....The 489th mess
has been set up, relieving the congestion at the 488th mess somewhat....
At Gerbini: Rogers, Hague, Fonda, Walkoff, and Griffiths now at Gerbini. Briefing at 0800 for raid on
Frozionone, a town half way between Naples and Rome. Takeoff at 0915. Cloud coverage over target
was 9/10. Rogers, Over, and Loysen led the formation, did a fine job of navigation. Alternate target
was selected (Terracina), and it could be seen through one hole in the clouds. Only the 487th - 486th
formation hit the target. One formation from the 12th brought their bombs back; the other wandered
around and dropped them someplace besides on the target....Some planes had trouble with bomb racks
--- Rogers landed his plane with a hung bomb, being unable to get rid of it. Sherbourne brought mail
and news that White, Sully, and others were leaving for the U.S.....In the evening, and American stage
show presented music, singing and dancing.
On the Convoy: Started out at 0900 hours after swell sleeping and continued on along the coast, going
up the most winding roads and around the sharpest curves. Road was bad. No evidences of war.
People still unbelievably poor. 102 miles covered. Camped just South of Belvedere and built a
campfire, as the mess truck had stopped at another place. More rain.
20th                                     TOP
Lts. White and Brown, S/Sgt. Hall, and S/Sgt. Kinsinger left for the Unightd States....The 487th Squadron
area has been assigned, but is filled at present with Italians who are slow on the move. The position of
the Italians as our "allies" complicates matters....Some Italian officers in Lecce were buying pretty new
uniforms in contemplation of entering the war again....They are very meticulous in matters of dress.
The civilians here have difficulty recognizing the Americans because they appear in such varied
costume....Nelson took up the outgoing mail for the first time.
At Gerbini: Stand-down all day. Most of the boys went to Catania. Henderson, D.R. Peterson, and
Lambert arrived. "Jailbird Blues" on at the movies.
On the convoy: Up a 0700 hours. Kids still begging food, saying the Tedescos took it all away from
them. Some of the men visited Belvedere before looking up the mess truck 15 miles east for
breakfast....At San Agate, girls were washing clothes in a stream....No more movement today.
21st
487th area has been to some extent occupied. Any further activity must await the arrival of the
convoy....The convoy of jeeps arrived today. Drivers said they had passed the other convoy 300 miles
back, that it would take at least tow more days for them to reach us. Several cars had to be repaired.
Preswich probably is still just outside the outskirts of Catania....Italian civilians say they haven't had
any real coffee in five years, that an ersatz has been made from everything from almonds to grape
seeds. They look forward to the arrival of food from America. They say that the plenitude of food in
Sicily is caused by imports from America....The German club in our area has a "Texas bar" decorated
with murals of cowpunchers, western belles, and house pistols.....Talk has it that two B-25's of the
Tactical Air Force (meaning of the 12th or 340th) were shout down near Naples, but might have bellylanded
in the Naples area. No other news. A B-25 is reported to have crashed into Mt. Etna....Talk has
it also that our field is guarded by Eye-Tie A/A gunners, and that Col. Tokaz has registered an
objection....Eye-ties know two towns in America and both of them are Brooklyn....Sgt. Jones heard the
tail-end of the Camel Caravan program dedicated to the "leaderless" 340th Bomb Group – the "best
medium Bombardment Group in the world." We're due to get a bunch of free Camels out of it. We
need 'em. Nobody in the Squadron has any....Crack going the rounds: a Lt. knows everything and does
everything – a Major knows nothing and does everything. ....Berlin "Sal" gave the world series results
and football scores the other night....A guy back home is known as a "USO Soldier."
At Gerbini: A scheduled mission was canceled at the last minute....In the afternoon, Capt. Rogers
found a truck and organized a swimming party, plus a trip for food. Via Grande was closed (because of
difficulties with the British authorities) and the fellows went to Nicolosia.
On the Convoy: Left camp at 1000 hours. Beautiful country – mountains and valleys....Travelled from
west coast over the mountains at the top of the toe of Italy to the east coast over rough roads. Camped
at Trebassacre on the coast. Discovered an American citizen who was caught over here in 1940 by the
war, who wanted to get back if possible....Mess truck supper was lousy and some men scraped around
can cooked their own.
22nd
Capt. Lambert and Lt. Henderson returned from Gerbini, having finished their fifty missions in today's
raid from that base. They reported that both of the two lost planes we heard about were 12th Gp. ships.
They also reported that the going up there is getting pretty tough....We are not receiving the proper
number of cigarettes, nor are they in the proper proportions when they arrive. Our cinemas are quite
old, and it has been ten days since we had a show.
Major Keller bailed out of another plane tonight....The Eye-ties have as much junk as we have. There
were not many here, but they've taken days and endless numbers of trucks to vacate. An elderly,
somewhat rotund, Major grew loquacious in the 489th mess, about the situation: "A short time ago you
were bombing our homes, our women, and our children. And now we welcome you into our homes
and feed you."....The soldier's attitude is one of increasing cynicism....Men on the line have rigged up a
shower with hot water. There are also hot showers in the flying officers barracks. So fine....Men living
near the Eye-tie A/A crews like them. They visit and play cards, sing, and play the accordion.
At Gerbini: Another raid. Takeoff at 0750. Target: a road in the town of Venafro, just North of Capua.
Weather was good and target was plainly visible. A/A very intense and extremely accurate. Five of the
six 487th ships were holed, but all got back safely. Capt. Lambert, finishing his fiftieth mission, kept
the slug of shrapnel in the navigator's compartment for a souvenir. 12th Group had a wounded man.
Lts. Henderson and Howle finished their missions....Real ice cream for supper caused quite a stir
among the 487th contingent....The movie: "My Favorite Blonde" with Bob Hope and Madeline Carrol.
On the convoy: On the road at 0900 hours. Road very rough. Stopped for the night just outside of
Taranto.
23rd
Taranto, about 30 ro 40 miles from here, is a clean, modern city. At present, it is filled with sailors of
"Regia marina" who do not appear to have a care in the world. A number of shops are open. The
harbor is a pleasant crescent, much like Tripoli's. The city does not appear to have been
bombed....Fourteen B-17's from Africa landed here this afternoon. they will take off tomorrow to bomb
a target in Austria, an aircraft factory near Vienna. A total of about 200 heavies from Africa will
participate....Sgt. Parkins supervised the blowing of a latrine this afternoon. It was done with a teller
mine, and Sgt. Parkins says he gave warning to those around. But officers in adjacent barracks thought
we were being bombed when the buildings shook and plaster came falling down. The concussion was
felt in the 488th area, so one can imagine what a sleeping man 30 feet away felt like doing....The convoy
arrived. The general opinion was that it was an interesting journey -- "Oh, how I wish I could have had
a camera" -- but that it was paid for by a lot of hard work. Vehicles were abandoned, engines were
changed, and much repair work was done. The Service Group doesn't feel that our transportation will
be up to another move....
At Gerbini: Sather, Egbert, Gellman, and Garrett came over from Italy. 12th Gp., 488th and 489th went
on a raid. The movie: "Yank on the Burma Road."
On the Convoy: Left camp area at 0700 hours and by-passed Taranto. Roads much better. Arrived San
Pancrazio at 1100 hours.
24th
Two more combat crews arrived today. They seem to be right fresh out of school....Red Cross gave out
donuts today at Group Operations. Difficult to tell how many men heard the good news, outside of
Group Operations....The 14 B-17/s took off at 0800, were back by 1700 hours. The huge formation
found the target concealed by clouds. Some jettisoned their bombs, other returned with them. They
encountered no enemy fighters... A barber shop has been set up in the Squadron....Someone describes
Africa as "Texas with Arabs"...."Lili Marlen" is regarded among Sicilians and Italians as a German
(Tedesco) song, but there are Italian words. The following were set down by an Italian officer with the
aid of his Kitchen boys:
I
Tutte le sere
Sotto quel fanal
Presso la caserna
Ti stavo ad aspettar
II
Anche stasera aspettero
E tutto il mondo scordero
Con te Lili Marlen
Con te Lili Marlen
III
O trombattiere
Stasera non suonar
Che una volte ancor
La voglio salutar
IV
Addio piccina
Dolce amor
Ti portero per sempre
In cuor
Con me Lili Marlen
Con me Lili Marlen
V
Quando ne fango
Debbo Cominar
Sotto il mio bottion
Mi sento vacillar
VI
Che cosa mai
Sara di mi
Ma poi sorrida e penso ate
A te Lili Marlen
A te Lili Marlen
VII
Se chiudo gli occhi
Il vis to m'appar
Co me quella sera
nel cerchio del fanal
Translation: Every night under the street lamp by the police station I wait for you. This evening I look
for you. I shall forget the world, with you, Lili Marlen. The bugler can't blow taps until I shall have
seen you once again. Goodbye, sweetheart. I shall take you always with me in my heart, Lili Marlen.
When the mud sticks to my boots, so that I can't move, I shall go on because of you, Lili Marlen,
etc....We should be able to great a good German translation in a few more months....Planes are being
filled from 5-gallon cans of gasoline, in absence of gas bowsers. It's hard work, and the gas must be
filtered....Wines are better here. Someone reports getting a few bottles of sparkling Burgundy...Stares
and Stripes of Africa, October 23 edition, carries a fine photo of a 487th ship dropping bombs North of
the Volturno....
At Gerbini: Up at 0600 hrs. for a raid. Target: Formia, a town on the coast N. of Naples. Six planes
took off, one returned and let the alternate take his place. Capt. Rogers led. Weather was clear and
target was clearly visible. Speed over target: 300 miles indicated. Results: good..A/A was not intense
but was accurate. As the formation came off the target, there was a burst of A/A near Capt. Rodgers
ship. He stayed with the formation at first, then fishtailed and pulled out. His left prop was
windmilling, indicating his left motor was gone. He made for the airport at Naples. It was reported
later that he had telephoned that he had landed near Naples.
25th                                     TOP
Reports drift in that Capt. Rogers bellied his ship in, hit a high tension wire, but no one was injured.
They flew back to Gerbinin in a transport. Lt. Rosenber, F/O Griffiths, T/Sgt. Driscoll, and S/Sgt.
Birkley (slying his fiftieth mission) were in his crew....All the other crews from Gerbini returned today.
They were considerably impressed with the spirit in the 12th Group and offered many suggestions for
improving our own. They especially liked the mess, the PX, and the movie at the 12th
Group....Brindisi, about 20 or 30 miles away, is a "good town" but it's streets are a constant parade of
Italian service men....We've had little news of the war. Our own front is practically stationary. The
Russians have taken Melitopol, after savage ten-day fighting, which should cause a German withdrawal
in the Crimea, open the sea of Asov and the Black Sea to Russian traffic, and out flank
Roumania....Rumor has it that fields in Sicily are getting a bunch of gliders, which might presage a new
landing someplace around.
26th
Operating from San Pancrazio for the first time today, 12 ships of the 487th had as a principal target the
town of Frozinone (already hit by some crews of the 487th from Gerbini). Takeoff was at noon, and
since the primary target was obscured by cloud the formation chose the alternate at Terracina. Results
reported were good. No ack-ack was encountered and all planes returned safely. Capt. Parsons and
Capt. Schreiner were on the raid. Lt. Gavin returned from the hospital, slept in the ambulance for want
of a room....Loudest voices are those who never want to see any part of this side of the world again, but
quieter voices admit what others may feel – that they'd rather like to come back after the war and
traverse their route again....Requests going home include lantern wicks these days....Rumor has it that
Congress has limited overseas service to 20 months. This probably should not be a law, but should be a
sort of policy (which can be changed, in case of emergency). It does cut down the feeling that you'll be
away from home until the end of the war, while three fourths of the men in uniform will drink milk
shakes for the duration.....
27th
One of the guards shot and wounded an Italian working in one of the Squadron mess halls. Seems a
little strange....The Group Officers Club has opened, with cookies, local chocolate bars, wine, bourbon
and local rum. The chocolate bars are ersatz, and taste and smell peculiar....Captain Rogers and his
crew returned. They say Lt. Rosenberg didn't advocate bailing out over enemy territory, and was all for
trying the belly landing.
28th
1st Sgt. Parkins and others flew to Pantelleria to look after Lt. Anderson's grave. They discovered the
body had been transferred to the military cemetery in Gela.
29th
Lt. Winebrenner arrived with the operations trailer and other equipment which he shepherded from
Catania via Landing Ship, Tank....Much ancient mail arrived....Rations, in good quantity, were
distributed....Rains continue. Many of the landing fields in this area are entirely unserviceable. They
will not hold up a heavily laden plane.
30th
Sgt. Harry Harasavich has learned he is the father of a boy, his first....
The Italian A/A gunners let go on a flock of geese, missing them.
Pay-day today. Everyone needs money....Bari, about 75 miles from here, is a slick-looking town. The
12 AFSC has sponsored nice facilities for housing and feeding transients. The town has a pretty waterfront,
bordered with hotels, as in Alexandria. Prices have not gone sky-high – yet....Some man with the
Squadron has been reclassified and is now subject to a deferment. He's been overseas nine
months....The general opinion is that Italy is not as attractive as Sicily was. It must be the mud, which
is like glue....Sgt. Copeland, who likes pie, traded the only piece he's had for months for a pack of
cigarettes. Which shows how scarce the latter have been.
Transcribed by Dan Setzer
Son of Sgt. Hymie Setzer, 487th BS
http://home.comcast.net/~dhsetzer
October 25, 2008
November 1943
[Transcriber's note: Some entries are truncated. Please see the original document for the full details.]
War Diary, 487th Bombardment Squadron, 340th Bombardment Group
Prepared by: Lt. Clifford Swearingen, 487th BS.
The 487th's mission today was a long one – a round trip of 700 miles to Ancona, a port on the East
Coast of Italy. 12 ships from the 487th followed the 486th over the target at 1255 hours. They dropped
their bombs in the port area, among warehouses and machine shops. Photos show shipping in the
harbor, but smoke from the 486th bombs prevents accurate assessment of damage. One large explosion
was observed and this column of smoke can be seen in the oblique photos....On the return, Lt.
Warnock's ship fell out of formation because of engine trouble and landed at Foggia A/D. Lt. Emslie
followed him down to learn that the trouble was not serious. No ack-ack was encountered. The port is
evidently being used to supply axis troops in Yugoslavia....Lt. Warnock finished his 50th mission
today....Rumor: that the 12th Bomb Group is moving to Foggia main and that we we'll go to a satellite
filed....The Americans have made a landing on Bougainville Island in the Pacific. This is the next step
toward Rabaul....The Russians have cut the last land escape route of the Germans from Crimea....Lt.
Warnock was flying the Squadron's most famous ship – Most famous by adverse publicity - #304, 7A,
"Satan's Sister." She is one of the four original ships remaining to the Squadron. Lt. Willhite brought
her over from the States with Lts. Emslie, Cunningham, S/Sgt's VanDeraa, Dzialo, Elliot and M/Sgt.
Johnson, flying with him. "Satan's Sister" has given more trouble than any other ship, and will get two
new engines before she comes back to the Squadron. She's a B-25C, with 273 hours and 38 combat
missions. At Hergla she was known as "Ground Hog" because frequent mechanical difficulties kept
her out of the air so much. T/Sgt. Gillis is crew chief and Sgt's Barnes and Bolonis are assistants. At
Deversoir "Satan's Sister" received five nose guns but these were removed in May.
2nd
Mission today was to the town of Aquilla, and the target was the Marshalling Yards there. The alternate
target was Popoli, with the 486th taking the marshaling yards, the 487th the bridge, and the 489th the
town itself. Object was to cut supply communications for the seven divisions facing the 8th Army,
which is preparing to attack in an effort to crack the line at the Piscara (which will mean a retreat from
Rome). Take-off was at 0940 hours. There was 9/10ths cloud coverage around the target, and
navigation was difficult. The town was discovered in a hole in the clouds, and bombs were dropped
beginning Northeast of the town, and across a road, a railroad, a secondary road, and perhaps ending in
the landing ground Southeast of the town. Ack-ack was negligible for our formation, although the
formation following the 487th got more of it. All planes returned safely....Captain Rogers, T/Sgt.
Driscoll, and T/Sgt. Grillo finished their fifty missions today. Says Doc Grillo: "Well, its a funny
feeling. Now you know you're going to live to go home." Lt. Henderson et al have spent five days in
and around Naples. They report that Eboli is a shambles. That the ruins of Pompei are in ruins.
Evidently the 487th hit the ruins in a couple of places when they were over in September. There are two
craters in the amphitheater, and the museum is wrecked....The Fifth Army has its headquarters in a
beautiful palace North of Naples. Naples itself is not as badly torn up as we hear....Captain Bugbee
wanted to go up to the front lines, but the others persuaded him it wasn't profitable.
3rd
Target for today was a pinpointed area west of the little town of Cupello, Italy, wherein were located
munitions stores and supplies. Three pinpoints marked the area. The first box of bombs fell yards
South of the Southern pinpoint, while the second box fell within an equal distance of the Northern
point. No bombs fell exactly within the area. A/A was scattered, but Lt. Garrett got a piece of flak in
his plane. The boys were back safely in time for lunch. Lt. Gellman's plane took the lead in the second
box when the lead ship, equipped with bombsight, failed to take off. There was no bombsight in Lt.
Gellman's ship, so he lined up the target with a pencil and the toe of his shoe. His bombs landed where
he wanted them to land, but unfortunately he hadn't paid much attention at briefing, not expecting to
lead, and he picked out the wrong bend in the road....Lt. Fonda finished his fifty missions today. He
recently commented that missions were beginning to bore him....Lt. Loysen reports that he could see
divebombers giving the Jerrys hell, and that ship were shelling the shore, so the offensive on the East
coast must be on....No movies yet. If we go on to the 12th of November, a month will have passed
without them....Scads of packages came in today, in double quick time. Capt. Meriwether got a
package in thirty days, quicker than the first class mail has in many cases been coming through. Most
of them are Christmas packages, but are not being kept for the glad day....Lt. Fonda's bowlegged dog is
now the property of Sgt. Holmstrom, a gift. His name is Mike and he wobbles. Sgt. Cashat's dog Rex
was purchased with a package of cigarettes in Arizona (not USA). He's good for nothing, says Sgt.
Cashat. 1st Sgt. Parkins' latest pet was a hound of very ordinary appearance. Pfc Hausmann lost him in
the shuffle of moving to this base....First class travel on the local choo-choo to Lecce is a ride in a cattle
car....
4th
Stand-down today....Story has it that some man in the Group had a girl in town at Catania. And when
we moved he bundled her up in GI clothes and brought her along. She's now over in the Provost
Marshall's office, and he's in hot water for transporting a civilian across the border, or something....
Most men wish they could speak Italian. They feel they could have a good time, "if they could only
speak the lingo." It's getting colder, and looks like a hard winter ahead, especially for ones who've had
their blood thinned out in Africa....Today we had a nice vegetable salad for supper. Purchasers in
Naples brought back an airplane full of fresh vegetables, including red apples....T/Sgt. Ralph Williams
is back in the Squadron, after spending some months in the hospital. He was dropped from our rolls,
and presumed to have gone back to the States....Christmas cards over here are gaudy things. They have
"Bon Natale" in a corner, but that's about the only traditional Christmas touch. They usually feature
pretty girls in the arms of extravagantly handsome males, surrounded by piles of roses. They are all
slicked up and highly colored....
5th
Stand-down all day. Rain all night....Otto Stellato spent nearly a week in Naples with the vegetable buying
crowd, visiting his relatives in between cabbages. He says when he gets back to America he
never wants to leave, because he has too many cousins over here. He reports that they could not
believe that New York and other cities had not been bombed to ruins....An explanation of why there
have ben no movies in three weeks has been given. Special Services officer says he has no generator
and no help. Recommendation: The T/O should provide him with a generator plus projector, and
should give him from three to five helpers, at least one of whom is trained to care for the
machinery....Lt Chandler has returned from the hospital, ready for duty. He shows no outward ill
effects. When questioned on how he got out of Lt. Bell's plane, he says he just "walked out," but those
who saw the plane wonder what there was to walk out of. It was a miracle....The knitted sweaters
which arrived overseas from mothers and sisters in the last war are not yet a common feature of this
war. But a few men have been requesting them....In a Jersey City paper appeared a War Bond ad
captioned: "Whose Blood Saved Pvt. Parkins?" It went on to say that Pvt. Stan Parkins had been
injured at Guadalcanal, etc. An Aunt of the 1st Sergeant Stanley Parkins, 487th Bomb Squadron, now of
Italy, sent the clipping to Sgt. Parkins' papa, who made official queries, wondering about his boy who
he thought was in Tunisia and not Guadalcanal. The Bond Salesmen said the name was meant to be
entirely fictional....Some allotments are being lowered in amount, with the explanation that champagne
and other whoopee is very expensive in these parts....The Fifth and Eighth Armies both advanced as the
fall of Vasto and Isernia were reported. The Germans have evacuated Venafro )bombed by the 487th in
October) and allied troops are approaching that city....The Russians have cleared the Dneiper and
Bugestuaries. A point near Nikopol is the last point on the East bank of the Dneiper left to the
Germans. Russians only 3 miles from Kiev and the fall of that stronghold is inevitable.
6th
Stand-down today....Three ships went to Bizerte for modification (addition of waist guns, etc). They
took off today at 1400 hours, with skeleton crews. Upon reaching this area, they couldn't find the field,
because darkness had set in. One crew circled around for two hours, bailed out. Lt Auter is back in the
Squadron. The others in his crew have not been heard from, and nothing is known yet of the other two
ships, piloted by Lts Hague and McCabe. It is possible, and entirely probable, that they RON'd in
Catania....A fighter-bomber pilot says the fighter-bombers are sweating out a classification. If they are
bombers, they have fifty missions on a tour, but if they are fighters, the tour consists of 80
missions....Big rain today. Washed away all the outside latrines....Lt Wolkoff remarks that pilots on
their last mission are more excited than they were on their first....Christmas cards are coming in
already....The OM is getting a nice supply of cigarettes to us. There still has been no movie since
October 12th, nearly a month; the food is still dull, but enlivened somewhat briefly by real potatoes with
the skins on, purchased in Naples....The Notre Dame-Army game had very poor reception on this end.
Score 26 to 0....A random count of a part of the day's mail revealed the following information: Of 73
letters, 34 were addressed to "Mrs.", 14 to "Miss", 14 to "Mr." (of these, 9 were to men in the service)
six were to "Mr. and Mrs.", and 1 was addressed to "The Blank Family"....The German radio says the
Allies have bombed the Vatican City....The Russians announce the fall of Kiev....Lt. Lather reveals an
interesting sidelight: Lt. Anderson dreaded being alone in the dark. He didn't like to be outside a
flashlights beam; he wouldn't park his car in the garage, because it was dark behind the house. He must
have been in terror when he had to bail out in the dark, and was alone in the dark water.
7th
Take-off this morning was at 1015 hours, and the target was again the harbor at Ancona. 9 planes of
the 487th were over the harbor at 1225 hours, encountered no opposition. The first box claimed 90
percent hits in the Northeast quarter of the harbor basin and shore. The second box dropped their
bombs west and parallel to the pattern of the first box and also in the Northeast quarter of the harbor
basin and shore. There were no casualties, and all planes returned safely to the base. The entire second
box refueled at Bari, and were consequently late in returning....Lts. Loysen and Garrett completed their
fifty missions. Lt. Loysen says he'll be like an old warhorse turned in his old age to pasture, ready after
a few days for the harness again....Still no movies since October 12....Lts. Hague and McCabe have not
yet been heard from. All passengers and crew of Lt. Cox's plane have been accounted for. One of the
passengers was a movie photographer, who was coming over with some equipment to photograph the
Group's activities. Another passenger was Lt. Auter, who was returning from leave given him after
Capt. Roger's plane, in which he was riding as NB, belly landed....Lt. Cox got a bunged up nose when
he landed on a roof-top, and someone else hurt his ankle, otherwise no casualties from the jump. The
plane was a brand new one. Some photographs taken in Walterboro have come to light and have been
distributed as far as they will go....It is reported that the Germans call the B-25's "Devil
Murders."....One of the combat crew members going home says he expects to go into combat again
after a short rest, but he doesn't mind a second tour so long as he has the chance to see his folks....Some
popular post-war plans; to get married; to get drunk; to go on a long auto trip; to go to a good
restaurant and eat....Sicilians and Italians share the opinion that all Americans are very rich....Capt.
Parsons returned from the hospital where he has been recovering from yellow jaundice....One of the
missing planes is Lt. Coyle's favorite - #530, 7U, "Rosie." She is famous for her lovely Petty girl,
painted by Sgt. Greg Moore. She was our first replacement ship from Columbia, our old station. Ferry
pilots brought her over. A tail gun was put in at Hergla by Squadron Armament, and she has been in
Bizerte getting waist guns and extra armor. She had her name when she came. Crew chief is T/Sgt.
Horwitz. Assistant are Sgt. Barankovich and Sgt. Grossman. "Rosie" came to us when we were in
Sfax, but because she had no waist guns, no tail gun, and no lower turret, she could not fly in combat
until we reached Comiso. She is a B-25C, has 340 hours, and 26 combat missions. On a night mission
to Grozzanise L/G on Sept. 9th, "Rosie" got lost, landed at Casabile L/G for the night.
8th                                         TOP
No mission today because of rain....There seems to be considerable sickness in the Group as a whole,
and we probably have our proportion in the Squadron. The weather is getting cold, and of course it is
damp. Someone comments that there are no a great many colds....Temporary stoves are blossoming.
They are made of metal, burning diesel oil, and of mud and brick, burning scarce coal and wood.
Stoves have been ordered from the quartermaster....Frequent comment: the British dentists and doctors
are good. They have the "civilian" touch....It is reported in conversation that the Italian soldier's pay is
about $3.00 per month, that he has one uniform, and that his food is PP. In Sicily the Italian soldiers
put on civilian clothes, went trudging home to the farm. In Italy, the civilians put on soldiers uniforms,
got themselves captured, and went jubilantly to the Unightd States. Or so we hear....Some of the boys
were cheering about the carton of so of cigarettes (a bonanza) we've received lately, then found theirs
got soaking wet in the rains....
Talk: that the photographer in the plane the other night would not jump, had to be shoved out. In
Walterboro, a man in the squadron evidently "froze" and went down with a plane rather than
jump....Still missing with "Rosie," is T/Sgt. Latady's ship #389, squadron No. 7J. She was a
replacement, coming in at Hergla. Because she had no waist guns, no lower turret, and no tail gun, she
could not fly in combat until we reached Comiso. The Squadron installed a tail gun, and she had been
sent to Bizerte for waist guns and additional armor plating. A B-25D, she was brought in by ferry
pilots. Our won pilots say she is a very nice plane, that they like to fly her. She's never received much
flak, never given much mechanical trouble, never had an engine change. Assistant crew chiefs: S/Sgt.
harding and Sgt. Gears. All her boys like to hear her motors run, so 7J has a lot of "ground time." She
has 25 combat missions to her credit....
9th
A pleasant sunny day, but stand-down all day. Probably lots of weather over the targets....Lts. Hague
and McCabe brought their planes in. Lt. McCabe came only as far as Catania. Lt. Hague went farther,
returned to make a night landing at Catania. The weather was ferocious....Quotes: "One of the crew
chiefs awoke in the night, reached to the floor alongside his cot for his flashlight. He felt a little water
and instantly thought his puppy had wet the floor, but even as he thought that, his hand kept going
deeper into the water, until most of his forearm was submerged. When he found his flashlight – it still
worked thought it had been submerged – he saw that there was about a foot of water on the floor of his
tent, and his shoes were floating around like boats on a lake. "This is "Sunny Italy" for you." Group
has made up some mimeographed Christmas greetings on V-mail forms. A map of Italy and Sicily, a
candle, and the legend "Season's Greetings from over here," adorn the front....Some men have acquired
very attractive greeting cards showing the squadron at services in the Cathedral of St. Agatha,
Catania....Tarkany and others in Lt. Cox's plane had taken all their possessions to Bizerte, planning a
long stay while guns and armor were put in. Everything was lost, and they have only the clothes on
their backs....We're getting our daily pack of cigarettes now....Our first show since October 12 came our
way tonight. It was a B picture, "One Thrilling Night," but everyone enjoyed it. Lt. Sumner went to
Manduro for the film. Lt. Winebrenner furnished the generator. Lt. Gjertson was present....Plane No.
539, Sq. No. 7P, "Eileen," a B-25C, has recently been to Bizerte for modification. It has a new tail gun,
and a new waist gun installation. The size of the windows is increased and the mount is hinged so the
that guns can shoot straight down. "Eileen" came in as a replacement at Hergla, already named. Lt.
Cerutti brought it to Deversoir, left it. She has 323 hours and 53 combat missions, and is a "molte
bono" plane. Never given much trouble, and has, according to Major Murray and Capt. Parsons, the
best set of instruments in the group. She now has a sort of box of armor plate for the pilot, with armor
overhead, and on the left side. T/Sgt. Van derAa (spelling correct) is crew chief and Sgt. Hill and Cpl.
Brandt are assistants....
10th
Dull weather, but no rain. Stand-down. Col. Tokaz spoke to the officers at 1500 hours, calling on them
to play less and work more. He revealed also that the raid tomorrow would be interesting. The bomber
field in Greece which had been troubling the British in the Dodecanese would be wiped off the map in
one grand gesture, with 48 planes from this Group and 84 other B-25's going over at about the same
time, Dropping frags and big delays varying up to 12 hours....No Mail has arrived in several
days....One man is glad he hasn't been sick, because he's seen a lot of the "don't-give-a-damn" attitude
in the Army....A number of little Okie shacks have sprung up around. With the construction of stoves
and other effort to make things cozy, many individuals are getting a real thrill out of home-making.
They feel a real affection for their little shacks....The Squadron is looking forward to spending Christmas
in Rome, which seems to rank next to spending it at home. Serio has two cousins there, and he wants
to take in services with them at St. Peter's...."Dixie Girl" (#081) is an interesting plane. She had her
name when she arrived with the 3 other oldies on August 28th from the 310th. She evidently had been
used for torpedo work, because there were no bomb controls on her. She was in bad shape – gas gauges
didn't work, control cables were loose, etc. - and she had been shot up considerably. A B-25 C, she had
53 combat missions when she came to us. Underneath her 53 little bombs, someone had drawn a red
line, inscribing thereon the legend. "Any more is against our better judgment." She has now 69
combat missions and 502 hours. "Dixie Girl" has regular B-25 armament and no extra armor. There
are no wing racks, because of inability to replace the wing rack controls. Crew chief is T/Sgt Truex,
and assistants are S/Sgt. Kelly, and S/Sgt. Kolinek. "Dixie Girl" has the distinction of being the only
one of our ships to return with a wounded man aboard: on the October 4th raid of Capua, T/Sgt. Pinion
was wounded in the leg....
11th
No rain, but the anticipated raid on Greece was canceled....Our second show was presented tonight -
"Dr. Gillespie's New Assistant." There were two showings, one at an done at . The theater
is located in a building inside a former Prisoner of War camp for British prisoners who built the landing
strip for the Eye-ties....The moon was bright. Romance stirred in innumerable bosoms....Comment: "I
don't want anyone feeling sorry for me, but I sure as hell don't want anyone telling me how lucky I am
being overseas." More comment: "We've stood it for nine months; I guess we can stick it out." The
cool weather has reminded many old outdoorsmen that the hunting season is in full swing back home.
They're a little wistful....Some of the men were in Bari a few nights ago when the Germans came over.
There were three alerts and one plane each time. No damage was done, and the A/A barrage was awe inspiring....
Reports have it that the Eye-ties were receiving 3 cents per day in training, and 5 cents per
day in combat, with a few cents extra for families....Italian cooking doesn't appeal to American tastes.
It is rank with olive oil....Some mail was in today – not much....One of our original ships is "Early
Bird" (278 – 7K). Lt. H.H. Anderson flew her across. At Sfax, she was nearly always a standby, Then
at Hergla she caught up, and then at Comiso she had more missions than any ship and held the record
until "Tuff Stuff" began to work up. "Early Bird" has 50 combat missions and 338 hours. She is a B-
25C, and was one of those with five nose guns for a while. Crew chief is T/Sgt. Laiten, and assistants
are S/Sgt. Handzel and Sgt. Deveau....
12th
Most of the men in the Squadron never tire of watching the airplanes take-off and land. There is always
a fascination about them. But this morning's formation was a sight to behold. Some 48 planes of the
340th joined with other B-25's to make a total of about 130 B-25's in the air at one time. They roared
over the field in a great cloud and rendezvoused with 60 or 70 fighters over Lecce. The target for this
mass of planes was Athens/Tatoi A/D, but because of weather they attacked the alternate target, the A/D
at Berut Kucode, Albania. They were over the target at 0950, and dropped clusters of 20 lb frag bombs.
They covered the field, our 11 planes dropping theirs on the runway and to the right of it. Some fires
were started. The frag bombs were a new experience, and a hazardous one, since they fell out of the
bomb bays like pieces of paper, endangering the planes behind. Lt. Emslie's plane got a hole in the tail
by one of the cluster rods. A/A was intense and accurate, but only one plane was reported to be holed.
All returned safely. This was the 487th's first raid in the Balkans, and was the 50th raid for Lt.
Cerrutti....
The women here seem to do all the work. You can always see them busily picking olives. And when
you go to town, you see the streets crowded with men doing nothing....Some American Christmas cards
are being sent home. They must have been brought over by thoughtful souls. They are much more
colorful and attractive then the Bon Natale cards bought here. The latter feature romance and
champagne more than they do the St. Nick spirit....For supper tonight, we had coffee without sugar, due
to the shortage of the latter....The Orderly Room has acquired a wonderful new stove, made of 55-gal
drum, and burning coal. It makes a sweat box of the tent, and Sgt. Dunlap has been seen to remove his
shirt to keep cool....Nearly everyone has some sort of stove in his tent. Some are using blow
torches....Reports are coming in that the Boston papers have published the group photos taken at
Catania by press representatives....A new war-bond slogan at home appears to be "Buy your son's ticket
home with a War Bond." Some of the boys are critical, probably because the subject of going home is
too sacred to be bounced around for publicity purposes. Comment: "We ain't fixing on coming home
until we whipped Jerry as much as we love our homes so don't believe them 4-Fers back home...."Hell's
Pecker" will soon have enough missions to go home. He likes to ride so much that he goes into a lather
when he sees a plane taking off. He wants to get into it....Those visiting Naples find it very attractive,
and a good town. A bunch of rating have come out, and the additional pay is appreciated.
13th
The show tonight was "Meet John Doe." Gary Cooper and Walter Brennan were impressive, and
everyone enjoyed a first class show for a change, even though an old one. There were two matinées in
the afternoon....Everyone knows when Saturday night comes, because the Chaplain announces
Sunday's services. It's very difficult to keep up with the other days of the week. Catholic services here
are held in the Officers Club at , and are conducted by a Chaplain from another Group. He has a
German Accent, and is considered a very good chaplain. Protestant services are held at and
are presided over by Chaplain Cooper. Jewish services occur on Friday evening, also at the Officers
Club...."Our Jewel" (246-7E) was named after Lt. Wilkerson's wife. It is an original ship. Lt.
Wilkerson, Major Whittington, Lt. Loysen, M/Sgt. Czarnowski, S/Sgt. Jones, S/Sgt. Durie, and T/Sgt.
Grillo came over in it. It leads the Squadron in engine changes, has had six new engines three on each
side. T/Sgt. Adkins is the crew chief, and S/Sgt. Heinzelman and Sgt. Buchanan are assistants. "our
Jewel" has 45 combat missions and 317 hours. She is a B-25C, and was one of those formerly
equipped with 5 nose guns. She has armor plate on the floor of the pilot's compartment and on the
floor of the bombardier's compartment. The most severe damage she has received was caused by a tip
hatch falling into a prop on a preflight. It took two days to repair the damage....A new order allows
one-half of one percent of ground personnel to be sent home per month. At this rate, it will take some
fifteen years to get everyone back to the States....
14th
Lt. McCabe called today's raid "the most interesting" he had ever been on. The target was the
marshaling yards at Sofia, Bulgaria, a hitherto-unbombed city. (Alternate targets were M/Y's at Nis
and Skopje, Yugoslavia, and the A/D and refinery at Berut Kucode, Albania.) Besides accomplishing
damage to military installations, the raid would accomplish a political result by letting Bulgaria,
weakening in her love for Germany, know that a war is going on, and cause her to call for her soldiers
on the Russian front to come home to protect the home front. Forty-eight 340th Group planes took off
at 1010 hours (12 from each Sq, with one of our crews filling in the 12th for the 486th) to join 48 others
of the 321st Group. 48 P-38's gave them fighter cover, and they were over the target at 1230. Three
bombs in each box were 6-hour delays. Returning crews were more than satisfied with the results,
saying at least 85% of the bombs hit the yards, but photographs (there were none from our Squadron)
showed only patterns falling short. Colonel Tokaz, who went on the raid, appeared to be satisfied until
he saw the photographs. At least 4 enemy fighters, probably ME 109's, arose to meet the invaders, and
at least two of these were seen to be shot down by the P-38's. A/A was intense, but was inaccurate,
probably because gun crews were inexperienced and excited. Two of our ships were slightly holed, but
all returned in formation. The raid was announced by the Germans, but was not verified by the Allies
on the radio. It was the first raid which impressed us with the horror of bombing, because it was on a
bunch of civilians who must have been surprised by the approach of the planes. Many of the crews
have heretofore expressed a dislike of bombing little towns to create road blocks, but most everyone
realizes that the citizens should have got out into the hills, and probably had a chance to do so. But this
raid was different, and must have cost a lot of lives....A birthday party was held last night for one the
first cooks. All the kitchen personnel had a fine time....A/A is familiarly known these days as "black
olives"....The show last night was "Sporting Blood" with Robert Young and Maureen O'Sullivan.
Everyone enjoyed it, especially the siren who wooed but lost. She rather made a bust of things....We
had biscuits for supper....That makes 3 "firsts": first time Sofia has been bombed first time we've had
P-38 cover, and the first time we've had biscuits....
15th                     TOP
Today's raid was most successful. 48 planes of the 340th, including 12 for the 487th Squadron, took off
at 1010 hours to bomb the Athens/Kalamaki Airdrome. 487th was tail-end Charley, and carried 500
pound bombs. All the other ships carried frag bombs. They were to beet the 321st, which turned back,
either because of weather or because they figured the trip was too long for their gas supply. The 340th
went on. The first box of the 487th covered the east-west runway in close concentration, crossing the
intersection with the north-south runway.
One element of the second box hit the north-south runway at about its middle point, while the second
element of the box hit it farther down. Direct hits can be observed. The frag bombs were extremely
well placed in the dispersal areas. A reconnaissance photo taken yesterday shows two hangers, but our
photos show only one, the other having vanished in smoke. Col. Tokaz is well pleased, and estimates
that at least 30 planes were destroyed on the ground. These were the bombers harassing the British
troops attempting to hold the island of Leros, and other islands in the Aegean. All of our planes
returned safely, reporting that ack-ack was not intense, and that the few fighters which arose to
intercept were taken care of by the P-38 escort. It was a long trip, and gas got low. Two planes stopped
at Lecce for more gas. Suggestion for the next war: That a good gas gauge be invented....The orderly
room bulletin board carries a notice that we have been overseas 9 months today, and that the boys can
now stop worrying about babies. Some smarties say its just the time to begin worrying....Also on the
board is a cartoon showing an officer and a private just pulling onto a tiny island after being
shipwrecked, with the caption: "Now lets get things organized. Your first detail, Jones, will be to get
up an officer's mess."....Show tonight was "Invitation to Happiness" with Irene Dunne and Fred
McMurray. Nearly everyone wanted to spank the little boy....Cold weather evidently delayed the
explosion of the six-hour delays dropped on Sofia, for the Germans said they were still exploding
today. There were 48 of the m. Lt. Sumner took off for Tunis today, having been transferred to the
photo reconnaissance wing. Lts. Warnock, Henderson, Howle, Captain Rodgers, T/Sgt. Grillo, and
T/Sgt. Driscoll left for home, home in the U.S.A.....T/Sgt. Longman finished his 50th mission....
16th
Another successful raid today, although "not as good as yesterday's." Target was Athens/Eleusis A/D,
with the 487th having frags for the dispersal area in the Northeast corner of the field. They took off at
1015 and dropped their frags – guess where – in the dispersal area in the Northeast corner of the field.
four squadrons of the 340th participated with as many from the 321st. Each squadron flew nine planes,
in a new type of formation designed to give a wider front. No fighters were observed. Flak was
intense coming off the target, but all planes returned safely. It was black, red, and white, all heavy.
Some crew members observed fires still burning on the Athens/Kalamaki field bombed yesterday.
(Note: a 487th bomb got one of the hangers on that field, unreported yesterday.)....Eight good men and
true finished their 50th mission today: Lts. Emslie, D. R. Peterson, Black, T/Sgt. Campbell, Mancini,
Pinion, S/Sgts. Crane and Dzialo....Show tonight was "Wake Island" with Brian Donlevy, popular in
the States about a year ago....News came today that we will start moving to Foggia Satellite on the 19th
and will complete the move by the 21st. It's tents again, and lots of mud. And last of B25's, for the
321st is planning to move there, as well as the 12th. Rumor has it that B-24's will occupy this field,
which is a very good idea. They should definightly come closer than Africa....
17th
Everything happened today. For the third time, take-off was at 1010, and for the second time the target
was Athens/Kalamaki A/D. 36 ships from the 340th and 36 from the 321st (9 from the 487th) were over
the target at 1225 (usually over at 1300). Lt. Moose Sather says: "The fighters were on us before we
hit the target. They were all coming at us from the sun, at . But were we scared – hell yes.
We continued on our run with the fighters on our tail and ack-ack all around us. It was a beautiful
pattern in the dispersal areas to the left of the runway. We carried frag bombs. We used strong evasive
action as we turned off the target, to avoid ack-ack. There was a terrific dog-fight going on just above
the target. We had just hit th coast again, when I looked up and saw 4 planes dropping bombs on us.
The planes were about a 1000 feet above our formation, and the bombs fell about 100 yards in front of
us. We felt trapped – we couldn't use evasive action to avoid them – I was scared. It was the first time
the 487th had been bombed, and it was a new experience. Immediately afterward, the P-38's went after
them. I saw two of them go down in smoke, and was the P-38's going after the other one. I saw one P-
38 follow an ME down till the Jerry pilot bailed out, then the P-38 pulled up into a steep climb and
knocked off two more ME's. All this time, the gunner on our ship was blazing away. We proceeded on
our way home, and over Argus we got ack-ack again, but it was negligible. We pinpointed a lot of
shipping in about 5 different places in the Adriatic."....Dillingham, Casey, and Bradley each claimed
planes, the latter claiming two shot down....All our planes returned safely, but Lt. Pirnie's 7-P was
considerably shot up. The flaps were gone, and his hydraulic system was out. They lowered the
landing gear by cranking, and came in without brakes or flaps. The plane went off the end of the
runway and into the vineyard. There was a big hole between the fuselage and right nacelle, and in the
tail assembly. Four P-38's escorted him back. Lt. Pirnie says: "I want to see those boys."....One of the
486th planes was shot down, and 4 chutes were seen to open. No one reported the loss of any of the
fighter escort....M/Sgt. Lynch did not comment on "Eileen's" being shot up, other than to say that she is
now the service group's problem....At dusk tonight a bunch of B-24's circled around trying to find the
field. They came in for an hour or so, and the field was a great bustle of lights and badly parked
aircraft. It is reported that the planes carried luggage and equipment, and that they plan to remain here.
We have received orders to vacate by the 21st. Some 2000 lb bombs were observed being brought on to
the field – a little large for effective use by us....Christmas cards were sold yesterday at 10 for a
shilling. They are single fold of glazed paper, with a B-25 (probably 488th Squadron) on the front,
flying over clouds. The legend inside says "Season's Greetings from the 340th Bombardment
Group."....The show tonight was "Background to Danger" with George Raft and Sidney Greenstreet.
Not bad....Lt. McCabe says "There are more characters in Italy than in all of North Africa." He should
know....Simenitzky, the only one of the original flight officers remaining, finished his fifty missions.
Gavin also finished.
18th
Captain Lambert and S/Sgt. Birkley left for the Unightd States today. Stand-down all day, giving
everyone a chance to pack up for the moving. Trucks came early for a change, and most sections were
struck and on the trucks by dark....Nelson was peeved because several bags of Christmas packages
arrived just at nightfall. But he distributed them....Captain Meriwether again questioned the gunners
regarding the planes they knocked down yesterday, and will try to have credit given to the men for
them....
Lt. Sherbourne brings a story about the B-17's which came into this field this afternoon. He says
thirteen were shot down in the Athens area. He says they headed for the Athens/Kalamaki, found it a
total wreck (from B-25 bombing) and headed on toward their alternate target. Fighters escorted one
formation, and were to return and pick up the second formation. But for some reason there was no tie
up, and the B-17's went in without cover....Captain Meriwether is giving souvenirs to the men finishing
their tours and going home, the silk maps of the Mediterranean area out of the escape kits. In Bizerte at
present is ship no. 045 (7L), "Flak Happy," for modification. She is one of the 4 old 310th ships which
came in on August 28, at Catania, and was painted green and had its very appropriate name when she
came. She was the most shout up of the 4 when she came – she was almost one big solid patch. She's
flown thirteen combat missions for the 487th and has got only one hole. But she did get hit by our own
ack-ack at Catania while she was sitting on the ground, and received four more holes. A B-25C, she
has no design painted on her, but did have the 310th Skull and Crossbones on her, which T/Sgt. Aul, the
crew chief, had removed because there wasn't enough room for stenciling bombs on. She has never
given much trouble – only once has she failed to go on a scheduled mission. Assistant crew chiefs are
S/Sgt. Click and Sgt. Carlson. "Flak Happy" is T/Sgt. Aul's second ship. His first was "Miss Minooki"
which crashed with Lt. Baran and crew on July 13th. "Flak Happy" has a total of 68 missions and 482
hours....
19th
The Ground Echelon pulled out from San Pancrazio A.D this morning at 0800 hours – only a hour later
than the scheduled time. The air echelon remained operational, and expected to leave San Pancrazio
A.D on the 21st, after perhaps doing a mission on the 20th. But in the middle of the morning, orders
came through for all the planes of the 486th and 487th to fly to Foggia Main to operate with the 12th
Bomb Group. Although we had precious little transportation, and although the declaration of a standdown
had sent a rollicking crowd of men off to Lecce, the planes were packed with baggage, and the
first ship took off about 1400 hours. Four 487th and two or three 486th ships reached Foggia Main. The
others either turned back because of the weather of never took off because of the late hour. At Foggia
main, there was talk of fresh offensive operations to begin in the morning – that the 12th Group, and
perhaps the 340th, would do two missions during the day. Crews were instructed to pile their baggage
on the ground, that trucks would take them to the 81st and 82nd squadrons for supper and that TBF
trucks would pick up their bedrolls and cots and deposit them at the large Tactical Bomber Force
headquarters buildings, where crews would spend the night. In spite of the confusions and omissions,
this general plan was carried out....The TBF buildings were former administrative buildings of a Fascist
ONC agricultural project. Crews were bedded down in an auditorium behind the handsome church,
used now by the TBF personnel as a mess hall. We were expected to vacate the place early next
morning, fly a mission (perhaps two) and then take off for Satellite Three to join the ground
echelon....A wine shop and officers and NCO clubs furnished amusement....It was fairly definightly
decided around night fall that the half dozen planes present would not fly a combat mission the next
morning....
The ground echelon arrived after dark, had difficulty finding the field. They were throwing something
together for the night when it was announced that a cinema would show out in the open, in the area. It
was Jeanette McDonald in "Cairo." Cracks from the audience were the chief attraction....
487th Squadron Album of Capt. Chas. Cook
20th
At Foggia main, crews were up and around their planes early. They all stood on a rockpile outside 12th
Group Ops and wondered what was up. The only orders seemed to be to hang around until Major
Bailey should call. The 12th Group Colonel seemed displeased by our presence, and made little effort
to conceal his displeasure. Air Commodore Sinclair, TBF Commander, approached in a natty blue
uniform and said he was sorry for the confusion, adding that it was unfair for the heavies to push us out
before the fighters got off our field. This was our first information on the reasons for the unfortunate
move. At about 1100 hours the rest of the 487th came in, and in the afternoon many of the 489th planes
showed up. While practically on the verge of putting bombs in the ships, ordnance men received orders
to wait. And at about 1500 hours, it was decided that we probably would not operate at all from this
field, but would probably be here "several days." TBF trucks were late in arriving for luggage, and it
was not until well after dark that crews got back to headquarters buildings. Crew chiefs, gas truck men,
and others fortunate enough to have one, pitched their tents out by the planes....At Satellite No. 3, it
began to rain. The 79th Fighter Group, containing the famous 99th Negro Squadron, could not leave the
field because their base was not ready to occupy, probably because unserviceable....
21st
Several bags of mail had been brought up yesterday on the planes, and it was decided to open the sacks.
This detail occupied most of a rainy morning, and a number of letters and musty packages were
received. In the afternoon, Cpl. Nelson arrived to take away that part of the mail belonging to those at
Foggia Satellite No. 3 (just called "Number 3"). He reported that the mess hall had been set up there,
and that the place was a sea of mud. The colonel commanding the P-40's there was displeased by the
arrival of the 340th, had drawn a line and dared anyone to cross it....The 12th Group attempted a mission
in the rain, did a takeoff practically on instruments, circled the field and formed up but soon returned
with their bombs....TBF personnel did not particularly approve of our moving in on them, but were
decent about it. There was some talk about the Americans clogging the toilets....The other squadrons
moved out of the building and didn't show up again. No one seemed to know where they went,
although someone suggested they had done the wise thing and had gone to some comfortable hotel in
Bari....
22nd                  TOP
At Foggia Main it rained again. In the afternoon, two trucks went into Foggia to the Flagello Theater
(American Red Cross Theater) to see a South African revue, put on by the "Troopadours." One truck
left at intermission, to get back by chow time, but the other stayed for the whole show, which was fairly
good. Some numbers were repeated almost, especially the numbers by the ballet team. Favorites were
the female impersonator (especially the dance of the Seven Veils) and the six attractive girls. The
second truck, having missed supper, stopped in at the Red Cross for bread, jam, and coffee. It hit the
spot....Rain poured at Number 3, and activity became suspended. It was almost impossible to get even
so far as the mess tent....
23rd
At Foggia Main, rain fell again. Lt. Pirnie, Sgt. Berry, and Sgt. Warrington came down with
something, probably jaundice, and went to the hospital. Out on the line, Sgt. Horwitz and someone else
also went....The line shifted more or less for itself, eating at the transit mess and the 81st line mess, and
visiting the 12th Group movie at night. Several saw "Road To Morocco" a couple of times....At TBF, a
truck went to Foggia again, to the Flagello, to see "Love Crazy" with William Powell and Myrna
Loy....
24th
At Foggia Main, arrangements had been made with the Red Cross Clubmobile girls to serve donuts and
coffee at ten o'clock in the morning. They were late in arriving, and all those who had slept through
breakfast on purpose got hungry. There were two girls, very friendly, and the donuts and coffee were
really appreciated. They promised to come again on Saturday and feed those who had been forgotten
out on the line....The evening show was "When the Daltons Rode" a western with Brian Donlevy, Kay
Francis, and a bunch of quick trigger men. It was held at the American Red Cross Little Theater in
town, and for once the driver did not get lost in Foggia....
25th
As one man put it, this was the day to begin a diary. And not because it was Thanksgiving....A mission
from Foggia Main was scheduled, and the time over target was noon. Most of us knew it was a "noon
mission" but we thought it was takeoff, whereas TBF referred to time over target. Consequently
everything was delayed. At 1045, time of takeoff, some planes had no bombs. Credit is to be given to
the 12th Group ordnance crews, who did a noble job of getting the bombays filled in nothing flat.
Targets were strategic ones in Yugos